Syed Shakhawat Kamal, QPSA
---
May 2020 - Band of Brothers.
Original
About the Image(s)
This is from my archive of old photos, which was actually scanned from the photo, captured by my first film camera yashica MF-2. It was taken during a formation flying over Dhaka City, during a Victory Day Fly Past in the year 2000. I have served about 10 years in Bangladesh Air Force. During my initial year of service, I got operational status as Captain, in the Big & Bad Russian MI-17 helicopter squadron, so lovingly we used to call (Ми 17 - In russian phonetics "Mee Simnatse").

In the year 2000, during Victory Day Fly Past, I was flying as captain of "No 2 Wing Man" in the three shipper formation of Mi- 17 helicopter. I was keeping and maintaining "Left Echelon" with the leader and "No 3 Wing Man" on my Right. It was early morning and I got both of them against the sun. I had the habit of carrying my passion then -Yasicha MF-2 film camera, with me and got tempted to make few shots of our formations of "Victory day Display flight". On the "Final Run" I requested my co pilot, to take over the control and maintain the formation position and continue fly. Meanwhile opening the sliding window, I captured this shot.

It was made hand held (Only option then) with no gimbals (there was no concept invented then probably). It was an opportunity based shot too. After scanning them, I did some simple editing with the CS6 for cropping and light adjustment.

Any new idea or suggestions as to composition or other areas, would be more than welcome for my image.

---
This round's discussion is now closed!
6 comments posted
Gregory Waldron
Syed,
I see this image more as a photo journalistic photo which is telling the story about the "Victory Day Fly Past". I like what you did in postprocessing, and I wouldn't consider any alternative cropping.
Best regards,
Greg &nbsp Posted: 05/04/2020 20:30:49
---
Darcy Johnson
Syed - Good on you for always having your camera with you! You continue to show some interesting hand-held grab shots. I have no suggestions on other cropping options. I wish there was a bit more contrast but given what you started with, you've done well with the processing. &nbsp Posted: 05/07/2020 15:38:05
---
Arun Bagga
I too think that the image has more of a journalistic value and you have captured the event very well in good composition with the two helicopters flying in unison. I can imagine the place the image has in your personal memory.
I agree with Darcy that the image being overly gray lacks contrast. I personally find lack of sharpness and details that of course you could not help given the circumstances in which the image was taken. This may also be due to the image file being too small at 113 kb. I would suggest you review the image sizing information recently posted and save images with a size of 1024 x 768 or higher as long as the file size is not over 1 Mb. I have tried to increase the contrast and at the same time straightened the horizon line.
&nbsp
Posted: 05/08/2020 11:41:47
---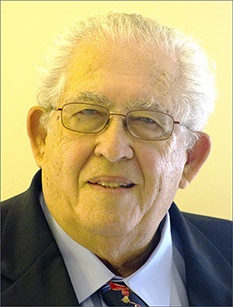 Stuart Caine

(Group 42)
Syed- A very nice shot under the conditions taking it. What I Did was using Topaz DeNoise AI to remove any noise from the picture, I then used Topaz Sharpen AI. The last step is using the pixels with Topaz Gigapixel AI to 4X. This is what I got. &nbsp Posted: 05/10/2020 10:55:03
---
---
Larry Beller
This might be a good journalism shot. It needs better separation of the two helicopters from the background of the city beneath them; going back to the original, is there any difference in colors between the two aircraft as the background that you could use to give a bigger separation? &nbsp Posted: 05/12/2020 15:40:10
---