Gregory Waldron
---
May 2020 - Baby Eyes
Original
About the Image(s)
The image was shot a few years ago at my local zoo. It was shot with a Nikon D7000 with a 28-300 lens mounted. The camera settings were: aperture F5.6, shutter 1/200, and ISO 1000. In keeping with my goal, I selected this image because it had very little distraction from the main subject. I processed the image in Adobe Camera Raw and Photoshop and did very little to the image in postprocessing.
---
10 comments posted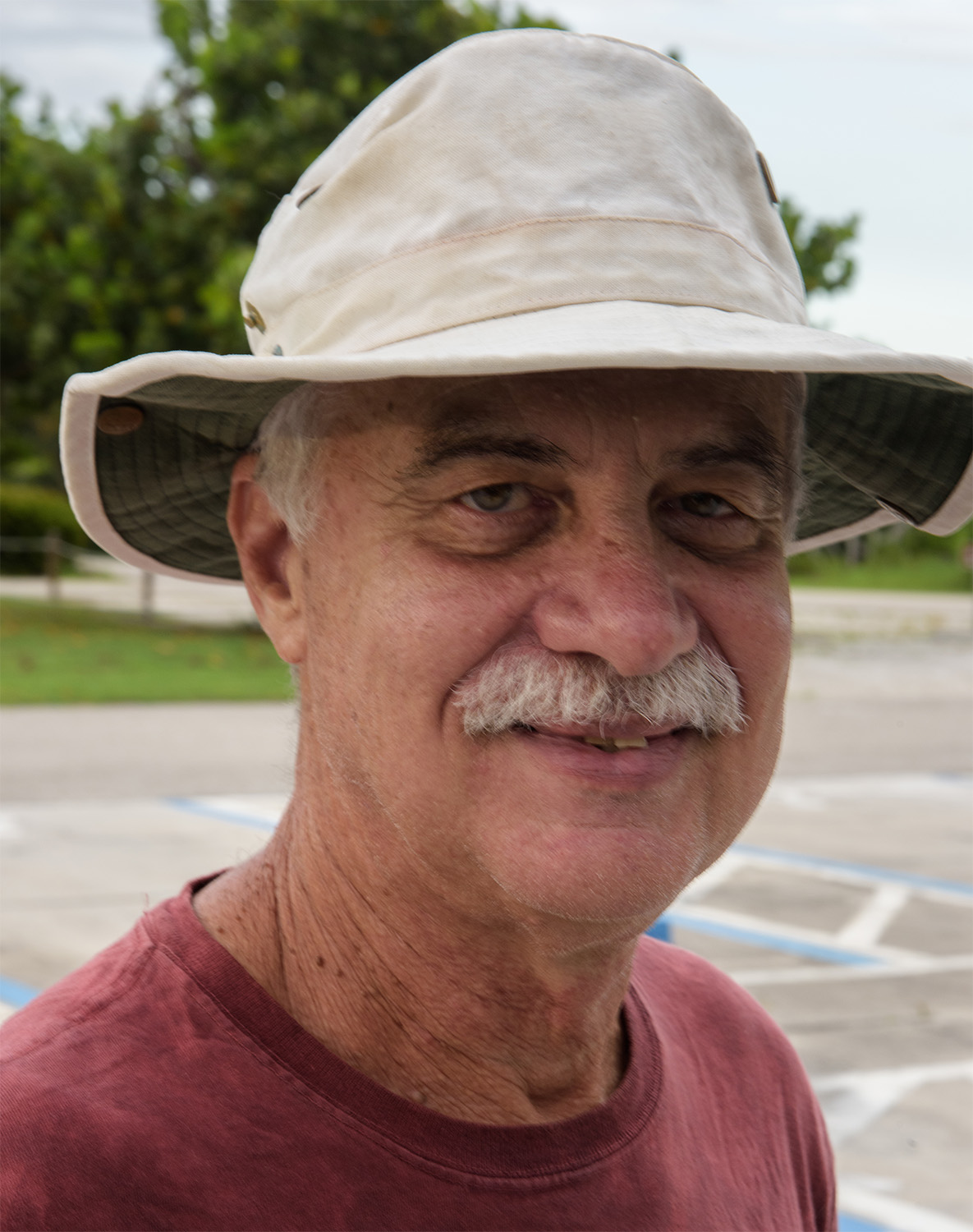 Larry Treadwell

(Groups 36 & 67)
I like the up close and personal feel. Those eyes are what make the image.

Maybe you could darken that rock in the upper left so it will not distract from the cub. &nbsp Posted: 05/02/2020 16:40:51
Gregory Waldron
Thanks Larry for your feedback and you are spot on about the rock in the upper left hand corner. I really like your Milky Way image, but the story behind the shot made my heart race.
Best regards,
Greg &nbsp Posted: 05/04/2020 20:15:44
---
Arun Bagga
I think you have really captured a beautiful image of the lion cub in good composition precisely focusing on the 'baby eyes'. Your conversion from the original is quite precise as by selective darkening and saturation you have brought out the natural colors. .
The rock at the top left does draw attention and I agree to Larry's suggestion of darkening it. I made a quick attempt at it by slightly adjusting exposure of the background. &nbsp
Posted: 05/04/2020 15:42:12
Gregory Waldron
Arun,
Thanks for the feedback. Darkening the rock helps improve the image.
Best regards,
Greg &nbsp Posted: 05/04/2020 20:16:59
---
Darcy Johnson
Gregory - What a cutie - who could resist those eyes! And those paws show just how massive he will become. I like your framing, what you did in processing and you have sharpness right where it needs to be. You're doing a good job meeting your goal too! &nbsp Posted: 05/07/2020 16:11:09
Gregory Waldron
Darcy,
Thanks for your comments and feedback.
Stay safe,
Greg &nbsp Posted: 05/09/2020 00:05:32
---
Larry Beller
I can't argue with my colleagues' comments: well posed, well composed, and well finished, especially after toning down the upper left hot spot. I suggest brightening the whole image. A good place to start is to make the white point (the upper end of the histogram) just touch the 255 level of brightness, using first the Levels control, followed by the Brightness and Contrast control if necessary. &nbsp Posted: 05/12/2020 15:24:21
Gregory Waldron
Thanks Larry for your comments. Your feedback always help me improve my images.
Best regards,
Greg
&nbsp Posted: 05/12/2020 19:02:51
---
Gregory Waldron
Larry Beller
Very much improved! That's what DD is for. &nbsp Posted: 05/22/2020 18:11:31
---
Please log in to post a comment