Syed Shakhawat Kamal
---
March 2020 - DESPAIR IN DR CONGO.
About the Image(s)
This is from my archive of old photos, which was actually scanned from the photo made by my first film camera yashica MF-2. It was taken from a rebel camp of Democratic Republic of Congo (DRC) during my "Peace Enforcing Tour in DRC in 2003-2004. I have served one year period as an operational pilot of MI-17 helicopter to enforce the peace in the region.

It was made hand held with no gimbals. It was an opportunity based shot, while I landed in one of the rebel camp for reconnaissance mission and these young child soldiers showed up with their weapons. As we were representing UN, they used to respect us.

I was very fortunate to have this shot and could kept the historic moment right with these soldiers in the background of our helicopters. After scanning them, I did some simple editing with the CS6 for cropping and light adjustment.

Any new idea or suggestions as to composition or other areas, would be more than welcome for my image.
---
6 comments posted
Gregory Waldron
Syed Shakhawat Kamal
Dear Greg,
Thank you for your suggestions and they are truly as effective as you have mentioned. Loved the work you did on BW. I appreciate your kind words on the image overall. Means a lot to me. Sincerely. Kamal. &nbsp Posted: 03/09/2020 22:48:11
---
Arun Bagga
This is a very impressive journalistic image and I can imagine the importance it has to you. I understand you had very little time to record the scene. The young boys with automatic assault weapons make a strong impact. I like the background and the general landscape included in the frame.
Not knowing the time of the day and the conditions in which the image was taken, I find the image a bit on the flat side. I have selectively adjusted the brightness of the boys, particularly their weapons to draw more attention on the main subject here. &nbsp
Posted: 03/10/2020 11:06:45
---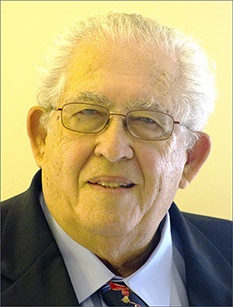 Stuart Caine

(Group 42)
---
Darcy Johnson
What a powerful photograph; what a story it tells . . . I appreciate that you provided the context through your description of the image. Everyone's suggestions above have merit, especially about brightening. &nbsp Posted: 03/13/2020 20:47:32
---
Bill Provost
To me this is a powerful image. I spent some time in Vietnam
and can relate to the youngsters being in and around the "action". I can't tell from their faces (not visible) if these young people are posing or actually soldiers. Because they do not have any other "combat gear" (bandoleers, ammo etc) it makes be think they are posing for the picture. At any rate this was a well done shot and with a little brightening would truly be an amazing incident. &nbsp Posted: 03/14/2020 14:30:04
---
Please log in to post a comment