Judith Ponti-Sgargi
---
April 2021 - Runners of Hope
About the Image(s)
Settings: f5.6, 1/320 sec., IOS 900, 50 mm, Nikon d7200 8-300 mm lens, handheld

Caption

June 19, 2020, in London Ontario, two Runners of Hope, cancer survivors, run the seventh 10 km leg of the 100 km One Run Race, running the race of their life. Ten years ago, cancer survivor Therese Carriere organized One Run to fund raise for cancer support services. With approval from the city, this race was run in secrecy, abiding with the strict provincial protocols concerning public gatherings and the number of people who could be in close proximity.

The plan was to run the 100 km in one day June 19th, with ten 10 km legs starting and finishing at Fanshawe College. A Runner of Hope would accompany Therese as she ran the entire 100 km in one day. Because of 40 degree C heat, the race was divided into two days. Starting at 5:30 p.m. June 18th, Therese ran the first 40 km and then the next 20 km starting 6:00 June 19th. She developed an injury and these two Runners of Hope stepped in on the seventh leg. Runners of Hope ran the 8th, 9th, and 10th leg and Therese joined for the last 1 km to cross the finish line with her family running with her.

The rain was symbolic of tears and the Runners of Hope symbolized courage.

Editing: I edited this image in photojournalism style 1) LR global edits: 2) PS viveza and CEP tonal contrast; 3) PS curve and threshold layer to set the black and white points; 4) PS BW adjustment layer; and 5) Topaz Studio 2, sharpened.
---
9 comments posted
---
---
---
Timothy Morton
This shows the power of team work, well done and a wonderful photo journalism image.


But when looking at this reminds me when I learned about the late Sir Roger Gilbert Bannister CH CBE FRCP (23RD March 1929 - 3RD March 2018) who was the first sub-4-minute mile with his Chris Chataway and Chris Brasher providing the pacing at Iffley Road track in Oxford, England on the 6th May 1954. &nbsp Posted: 04/08/2021 10:41:05
Judith Ponti-Sgargi
Tim

During the time of covid with our shut downs etc, I wanted to use this image to show that we also have to be Runners of Hope and pull together until covid is over.

&nbsp Posted: 04/08/2021 15:52:56
Timothy Morton
An idea of TEAM WORKER which didn't occur to me but with your spirit and ideas hopefully we will become better CANADIANS and global citizens well thought of, and keep us doing better. &nbsp Posted: 04/08/2021 17:18:51
---
---
---
Barbara Dunn
Nice placement of the runners, and the black and white processing helps us focus on them as subjects. &nbsp Posted: 04/14/2021 15:06:05
---
---
---
Paul Swepston
great story and photo documenting the race. I'm not sure I would realized the ground was wet unless you told me. &nbsp Posted: 04/15/2021 14:45:30
---
---
---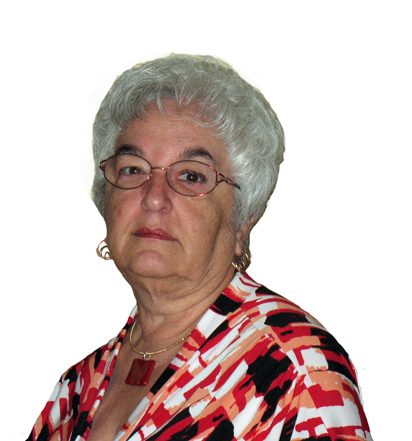 Bev Caine

(Groups 48 & 80)
Great image. Monochrome is very appropriate here. And I really appreciate the accompanying story. I wish everyone made an attempt at doing that. &nbsp Posted: 04/18/2021 17:39:44
---
---
---
Wendy Stanford
Hi Judith, Great photojournalism image, thanks for the detailed explaination, puts what you are looking at into perspective, monochrome enhances the image and the slight blurring of the hands shows movement, runners are well positioned in the frame leaving room to run into, the background of tees and fence offers no distraction except for the little group of bright in front of the runners, great story. &nbsp Posted: 04/19/2021 05:50:03
---
---
---
Steven Wharram
An interesting take on the theme although, like Paul, I couldn't see that it was wet until I saw your explanation. The B&W treatment is apt here and the composition is spot on. &nbsp Posted: 04/19/2021 08:19:16
Judith Ponti-Sgargi
Paul

I think it is the file size and resolution. I had an image of a young girl holding an umbrella over head waving the runners on. However, the story was weak in comparison to this image. &nbsp Posted: 04/19/2021 08:32:31
---
---
---
Please log in to post a comment