Carole Kropscot, FPSA
---
March 2023 - Close-up Flower
Original
About the Image(s)
I love using my Canon 100mm macro lens to take close-ups of flowers. The center area that I wanted to be the sharpest is surrounded by slightly (or a lot) out of focus. I photograph indoors by a window. I use a tripod. I usually take a series of shots with varying f-stops. I usually don't combine images to get full sharpness throughout. That defeats the point of being artistic. I'm not after a flower catalog shot. I shoot in aperture-priority mode. The info here is f/9 at 1/15th sec at ISO 200.

In Photoshop and Lightroom, I used the Camera Raw filter (not called a filter when using LR) to sharpen the yellow middle of the flower. I darkened the highlight areas all around. Finally, added a slight vignette. See the original image. I resized and saved for the web using Photoshop.

My vision was to use the swirly shape of the petals to surround the yellow center. I thought it looked cute that way. It is another way to view this kind of flower other than the flower-catalog look. Trying to be a little artistic. Does anyone have techniques to share about shooting the dreamy style of flower close-ups?
---
This round's discussion is now closed!
14 comments posted
---
---
---
Fran Yates

(Groups 39 & 65)
This is a beautiful Close Up, Carole. I love how you are peeking in and drawn right into the Center. The blurred petals in the foreground are a bit of a distraction to me. Too much contrast? Yet, in the Original, it is so nice and soft it all works together. And it is Art...maybe you didn't need to post process it as much! &nbsp Posted: 03/10/2023 18:07:15
Carole Kropscot
That front, light blurry petal becomes more and more distracting as I cropped in. The distracting blurry happenstance happens a lot when photographing flowers up close! Next time I'll pick the petal off so that I don't have to deal with it! &nbsp Posted: 03/27/2023 12:02:21
---
---
---
Lee Ann Stamm
Hi Carole: This is a dreamy shot. The angle is interesting and well thought out. I like everything you did to create an artful image. In comparing the two shots, I can see each step, and I like them in combination. My eyes go straight to the center as you wanted. I don't have any suggestions for improvement. It's perfect the way it is. &nbsp Posted: 03/11/2023 15:13:33
Carole Kropscot
Thank you! &nbsp Posted: 03/27/2023 12:02:37
---
---
---
Chane Cullens
Your choice to lighten and sharpen the center worked very well. It draws my eyes directly to the beauty you want me to see. The pink petal on the right (blurry about 1/3 in) is a little distracting, but that's the way nature made it. &nbsp Posted: 03/13/2023 19:57:03
Carole Kropscot
Yes, nature contains a lot of distractions when we want the eye to go to one specific area. I tried darkening the whiteness/lightness to make it blend into the background. I often photograph a flower in steps...by first shooting the entire flower and then removing one petal at a time. I'm always surprised by the good images that can result when not trying to be so traditional in my approach. Can't wait for spring flowers to bloom again... &nbsp Posted: 03/27/2023 12:06:33
---
---
---
Ally Green
This is gorgeous and my kind of image! I too love shooting flowers with my macro lens and i think it is ok to have a bit of blurriness instead of it being sharp thoughout as you say like a Flower catalog! I like how you have drawn us in to the centre of the flower with the soft circular pink petals. Very nicely done. Funnily enough i just submitted this image of a Mariposa Lily to my other Group (52). I took this with my Macro lens and wanted a 'dreamy' look so just pushed the Contrast & Clarity sliders to the left for this effect and added Saturation. Shot at 1/125 F3.5 ISO100 handheld. &nbsp
Posted: 03/17/2023 16:27:35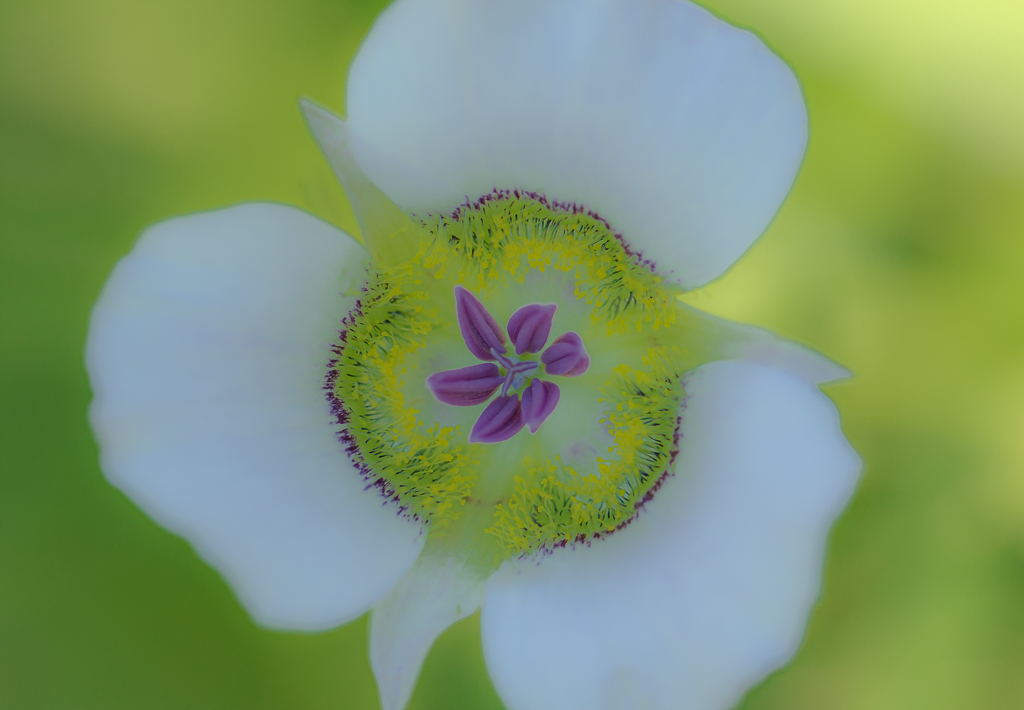 Carole Kropscot
Oh, yes, a lovely image! Not traditional but yet not an ordinary look. Sometimes I slide those sliders that way but leave the center sharp. I use the Selection brush or do it the old-fashioned way with layer masks. &nbsp Posted: 03/27/2023 12:11:16
---
---
---
Chane Cullens
Starting to think about an architecture photo I need for a competition next month. Mostly thinking steel, glass, bricks, lines and sharp angles. Then I took another look at this flower. Clearly Carole's close up shows off what real life architecture we have all around us. Thanks for the inspiration to look beyond buildings! &nbsp Posted: 03/24/2023 15:30:35
Carole Kropscot
I hadn't ever thought of architecture except for buildings, but everything has an architecture to it, in a sense! It is hard to take a building architecture image and be "newly" creative with it. Every good photographer will be tying to go beyond shooting at unusual angles or a super close-up or super wide-angle. Good luck! Sounds like fun! &nbsp Posted: 03/27/2023 12:15:17
---
---
---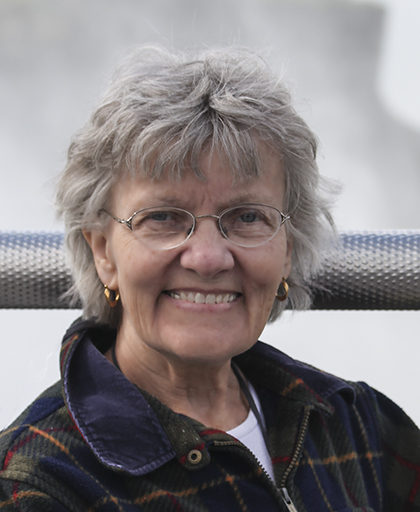 Connie Reinhart
You caught perfect framing of the center of the flower with those curved petals. Yes, the out-of-focus petal that almost overlaps the center is a distraction. Mayb you should have tried a version without that petal. But it is lovely, dreamy, and very artistic. &nbsp Posted: 03/28/2023 15:52:24
---
---
---
Chane Cullens
I agree on the framing, we don't see many photos with a framing composition leading us directly where to look.
&nbsp Posted: 03/29/2023 09:10:41
---
---
---
Barbara Friedman
Beautiful colors, and the DOF makes me feel like I'm being drawn in to a secret world. &nbsp Posted: 03/30/2023 12:42:38
Carole Kropscot
Oh, I like the phrase, "a secret world"! What a wonderful way to describe the super-close close-up shots! It really is a secret until a person is able to see it, thanks to photography! &nbsp Posted: 03/31/2023 09:57:36
---
---
---