Gavin Tow
---
November 2020 - Metallic or Something Shiny - Shiny Building
About the Image(s)
This was taken in 2018 on a trip through the county courthouse area. It was taken with a 24mm lens and the Canon camera set on monochrome with ISO 200.
I always liked the picture because of how shiny it became with the Sun bouncing off of it and really stood out in monochrome. The building itself is Acme Brick.
---
This round's discussion is now closed!
7 comments posted
---
---
---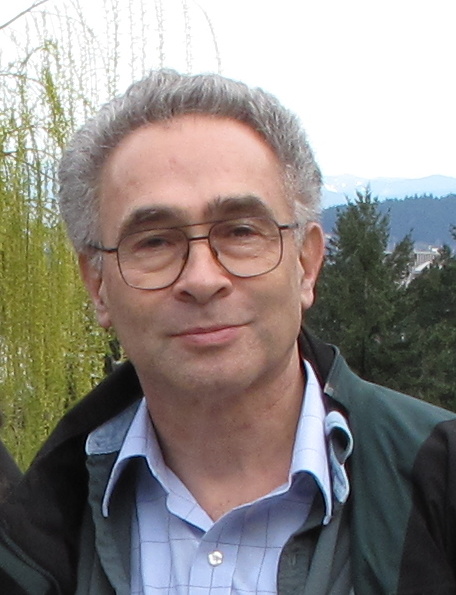 Stephen Levitas

(Group 32)
I think this is a stunning architectural image. Congratulations.
I like that the vertical perspective converges because it give a sense of the building rising above the observer.
You might consider any of the changes I made in this suggestion, but it's up to your taste:
Blacked out the window, darkened highlight overall, lightened shadows overall, touch of sharpening overall.
I an not sure about the vegetation--let's see what your group colleagues say about that. &nbsp
Posted: 11/18/2020 13:07:49
---
---
---
Carole Kropscot
I like how you captured this unique lighting condition. Your use of the wide angle lens allowed you to capture the "shining" of the sunlight on the brick...and also the novel perspective of angles and shape of the building itself. Certainly, a photo with interesting elements. The way the windows are at the edge of the composition gives them an air of mystery. I'd be scared to go into this building! &nbsp Posted: 11/18/2020 19:14:22
---
---
---
Barbara Kuebler
This is a very interesting building. The unusual angle adds interest to the image. Often I use Image>Adjustments>Shadows/ Highlights to tone down bright areas and open up dark areas. The void space helps balance the detailed large areas of brick. Good job. &nbsp Posted: 11/21/2020 16:37:54
Carole Kropscot
I agree with using the Highlights settings to tone down the brightness of the shiny area while bringing out some detail. I do that frequently for many of my shots in general. &nbsp Posted: 11/22/2020 23:04:36
---
---
---
Kerstin Köneke
A real great capture - the building sends some strong - nearly scary - vibes. Maybe you could give the black window a bit of more light. &nbsp Posted: 11/21/2020 23:43:12
---
---
---
Walter Ross
I really like this photo. I too would have darkened or cropped out the window in the lower right as it is a bit of a distraction and I would dodge in the light source some as it is bit blown. Dont really have an opinion on the trees in the bottom left as they dont distract the eye. Definitely a bit outside the box as far as the topic is concerned. Nicely done. &nbsp Posted: 11/22/2020 19:03:49
---
---
---
Ally Green
Really interesting image and i really like the angle you took it at. To me i probably would have cropped in closer on the left hand side to get rid of the tree so to add more focus on the wall. Nice detailing being picked up in the bricks and would agree with Barbara and Carole about toning down the brightness with the Highlights slider. &nbsp Posted: 11/29/2020 12:42:13
---
---
---