Ally Green
---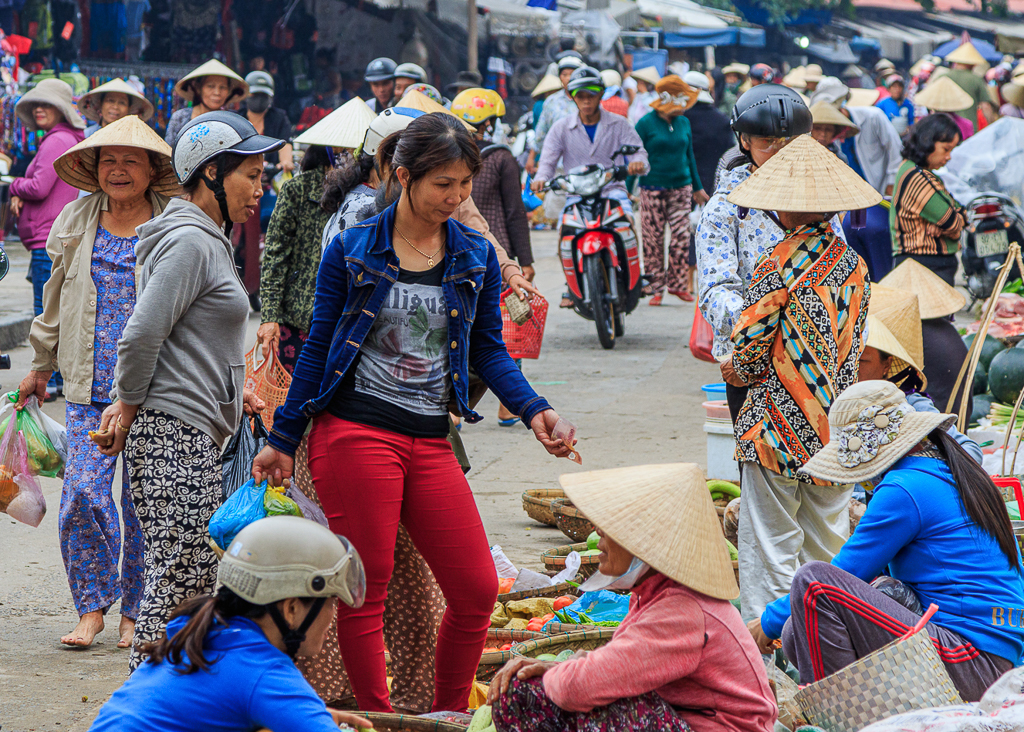 October 2020 - Members Choice - Market Day
About the Image(s)
In Vietnam we went to a local market and there were so many interesting people to watch. I find my Street Photography very spontaneous as i never know what i am going to capture and like to shoot without anyone realizing they were part of the image…not sure the lady on the far left with the hat was laughing at me or she was just enjoying her market day! I shot this at 1/250, F5.6 ISO400 with my Canon 7D .
---
6 comments posted
---
---
---
Carole Kropscot
You are brave to do street photography. I always feel I've gotten caught and then don't take the photo! I enjoy looking at the variety of people and activities you captured. Did you shoot on manual or did you choose that fast shutter speed and shoot in shutter priority? The motorcyclist is aimed perfectly at the camera! I brightened the lady in the sort of center of the picture because the scene looked less dark to me that way. Also cropped off the white tent tops at the top because the whiteness bothered me but yet I miss seeing them as a descriptive part of the market scene. &nbsp
Posted: 10/09/2020 17:05:02
---
---
---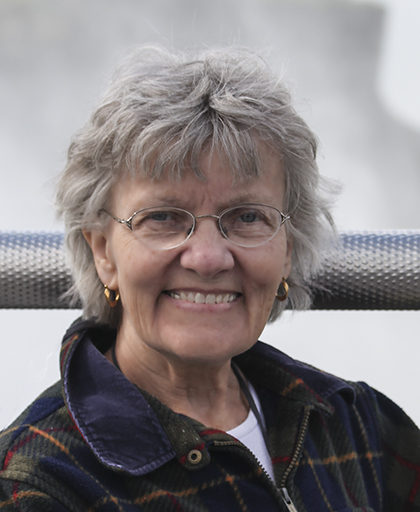 Connie Reinhart
I also find street photography intimidating. And you are right - it's impossible to predict just what you will get. This shot is very busy but loaded with human interest. Well done. &nbsp Posted: 10/10/2020 14:28:44
---
---
---
Kerstin Köneke
Great streetshot, Ally. There is so much to look at.
You already mentioned the laughing woman. From there I could spin a story to the next two main faces: So the first is making the negotiation, the next follows it closely
with excitement. But it is always the third party that laughs. Maybe because she already has all her purchases in her hand and made the best deal.
For this story I would crop the picture a bit, even if it "kills" some other heads ;-).
Just my imagination.
&nbsp
Posted: 10/11/2020 02:22:50
Carole Kropscot
I like Kerstin's crop because now the blank part of the sidewalk/street isn't such a focal point and distraction for me. &nbsp Posted: 10/12/2020 11:09:17
Ally Green
Yes i like both yours and Kerstin's crops although prefer your slightly more so i can see the tops of the other head. Thank you both for your critiques...shot this on AV priority and didn't really have much time to adjust my settings! &nbsp Posted: 10/12/2020 15:55:55
---
---
---
Gavin Tow
I can never get myself to do street photography. I always feel I'm caught even raising a phone up to take a picture. Family always catches me so there one person that ruins it. I like all the business of the picture, even the guy riding the cycle in the background. The hats (I'm sure they are probably called something else) really enhance the faces of many people. &nbsp Posted: 10/15/2020 08:12:31
---
---
---
Please log in to post a comment