Gavin Tow
---
May 2020 - Signs of Spring - Iris
Original
About the Image(s)
This is an Iris that bloomed in our backyard. It stormed all day the previous day, so I was able to capture that effect in the early morning with the sun coming up.
This was taken with a Canon EOS R with a 50 mm lens at 1/320 f/3.2 ISO 250.
I did some adjusts in Lightroom with the Clarity and cropped the original photo to only show just this one Iris.
---
This round's discussion is now closed!
7 comments posted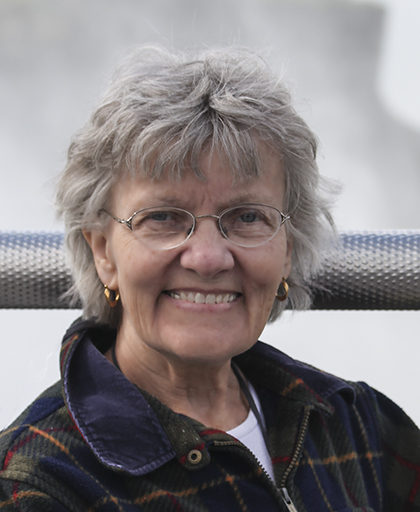 Connie Reinhart
Irises are beautiful flowers, and this one is a lovely color. Your cropping is good. The background is a beautiful blur. However, the original looks sharper and more saturated than the single blossom. I used Topaz AI Clear to sharpen the image, then increased saturation of the blues, and adjusted contrast ever so slightly using PS levels. Good for you for going out in the wetness to catch those nice fat raindrops. &nbsp
Posted: 05/06/2020 14:17:43
---
Ally Green
Gorgeous colour and i love how you had captured the raindrops, it must have had a wonderful aroma too! The blurred background is not at all distracting so your focus is just on the Iris. I think if it were me i would have cropped slightly on the right to take out the small white spot. Great shot. &nbsp Posted: 05/07/2020 12:56:43
---
Carole Kropscot
Gorgeous color and glorious raindrops! You captured the background in a beautiful softness that helps the raindrops pop out. I find the lighter and colorful areas all around the edges of your image to be distracting. When they're digitally removed, I think the flower looks even more amazing. Personally, I like the "look" of a faint darker vignette, so I'm going to post both versions of my editing to give you some ideas. &nbsp
Posted: 05/07/2020 19:11:13
---
Carole Kropscot
---
Barbara Kuebler
I like the darked vignette. It pushes the eye to the beautiful flower. The green and purple combination of colors is very pleasing. Nice job. &nbsp Posted: 05/19/2020 16:49:49
---
Walter Ross
Love the clarity and color of this beautiful flower. Photo seems a bit 'bullseye' to me... maybe a tighter crop? &nbsp Posted: 05/30/2020 14:09:44
Carole Kropscot
Portraits of individual flowers almost always have the bullseye problem. So for me, if the flower is beautiful, I pay no attention to that sort-of rule and just enjoy the blossom! &nbsp Posted: 05/30/2020 15:58:50
---