Ally Green
---
May 2020 - Signs of Spring - Pink Moon Beach
About the Image(s)
The Pink Moon came up as a sign of Spring so was lucky to capture this for this month's assignment!

I wandered down to our beach to capture this amazing moon around 7pm…it was stunning to see it rise and loved the way that the pinkness from the moon reflected onto the beach and the water.
April's Full Moon is called The Full Pink Moon heralding the appearance of the "Moss pink" or wild creeping phlox-italics, one of the early spring flowers found in North America.
---
7 comments posted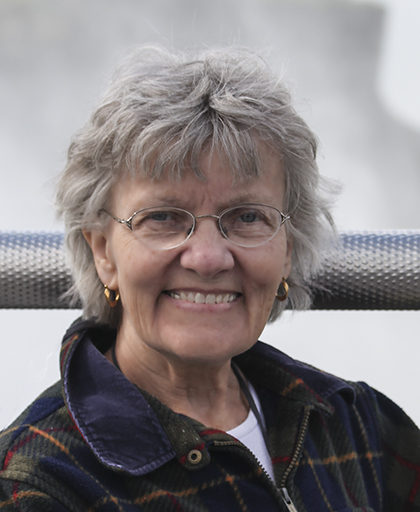 Connie Reinhart
Very nice. You did an excellent job exposing the moon for detail while also keeping the foreground light enough for detail. What settings did you use? I can see this image as the cover of a book with the title in the sky to the right of the moon. Around here we call creeping phlox 'mountain pink". It truly is a sign of spring. &nbsp Posted: 05/06/2020 14:30:08
---
Gavin Tow
I felt that the picture brought out a lot of color between the pink Moon, and what looks like a turquoise ocean. I like how well the Moon can be seen. I'd also would be interested in your settings. When I do anything related to the Moon, I always have to do manual adjustments because the camera sensor gets confused. That's a good pick for the subject. &nbsp Posted: 05/07/2020 02:48:40
Ally Green
Thanks Gavin and i always have trouble with moon shots so don't do them very often but couldn't miss the chance with this one as it was a beautiful scene. 1/30th F8 ISO800. Super moon tonight! &nbsp Posted: 05/07/2020 12:48:43
Carole Kropscot
For my own moon shots, I use spot metering and aim my camera's center on the moon, and the camera pops the moon into good exposure. Before that, I tried all the settings I found on the Internet, but with varying success. The longer the zoom, the better. It works better and better the closer you get to having the moon as big in the frame as possible. If spot metering doesn't work with your lens, it isn't telephoto enough. Then you try daylight settings like the sunny 16 rule. &nbsp Posted: 05/07/2020 16:11:30
---
Ally Green
Thanks Connie. I didn't have much time to think about the shot as the light was fading and the moon was getting brighter and without a tripod had to click away fast! This was taken at 1/30th F8 ISO800. Was lucky... &nbsp Posted: 05/07/2020 12:46:31
---
Carole Kropscot
Oh, my, the coloring here is so gorgeous! I would love to see something like this in person! Glad you reacted quickly and captured it before it disappeared forever! I think the varying detail in the water adds even more interest to your image. I think the solitary moon looks extra spectacular because there are no clouds to compete with it. Usually, it seems that we usually want clouds in a big blank sky, but not here! &nbsp Posted: 05/07/2020 16:16:30
---
Barbara Kuebler
This is a very pretty peaceful image. Everything works here.
Well done. &nbsp Posted: 05/19/2020 17:26:02
---
Please log in to post a comment