Jim Bodkin, APSA, PPSA
---
November 2020 - Bull Elk With Harem
Original
About the Image(s)
One of my favorite nature locations is Rocky Mountain National Park in Colorado. Of particular interest is the fall rut of the Elk herds when all of the bull elk try to accumulate and protect their harems from young challengers. It is a scene of much action and interaction as they attempt to ward off the younger bucks and keep their harems in check.

Photographed with Canon 7D Mk II and 500mm Canon f/4 lens with 2x teleconverter (1000mm total) and definitely on a tripod. Settings 1/200 sec at f/10 and ISO 400. I wanted to keep all of the subjects in focus, so I went with the longer DOF setting. All standard global processing in Light Room and converted to B&W in Light Room. For detailed processing I increased brightness and detail of antlers and lightened the shadow on the bull's shoulder and front leg with paint brush tool.

I was looking to capture the natural interaction during this season of their lives.
---
This round's discussion is now closed!
11 comments posted
---
---
---
Peter Hornbostel
Jim, this is a nice catch. You'll see them not so often. We have had a trip on Darß-Zingst (Germany, half-island in eastern sea) last month and we had the occasion to take several groups and fighting bulls. I have the same camera and it was hard to shoot them in the morning light.

The light is more powerful in monochrome; the ends of the antler are blinking! &nbsp Posted: 11/04/2020 03:18:28
---
---
---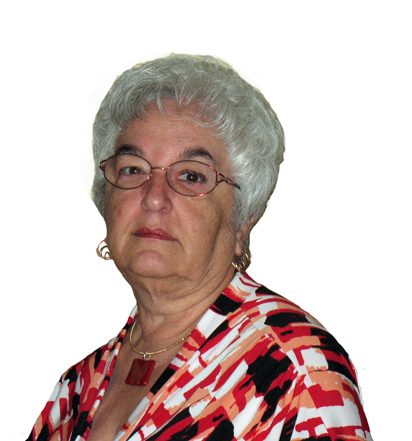 Beverly Caine

(Groups 48 & 80)
Visiting from 48 & 80
This is a great catch and an excellent result.

BTW Did I ever ask you, are any relation to an Evelyn Bodkin in New York, who was a psychologist? &nbsp Posted: 11/07/2020 16:07:07
Jim Bodkin
Thanks, Beverly.

Sorry, no known relation to Evelyn, even though I was born in NYC. (@ 1 1/2 YO, I told Dad, "lets get out of this place" and we moved to VA where I lived until I was 38). Dad was from ME, Mom from IL.

&nbsp Posted: 11/07/2020 16:53:17
---
---
---
Henry Heerschap
Beautifully done, Jim.
My wife and I had the opportunity to photography elk in Great Smoky Mountain National Park a couple of weeks ago and were awed by the experience.
If I were to make any suggestions, it would be to lighten the background a bit around the bull's mouth to make it stand out more. &nbsp Posted: 11/12/2020 12:42:13
Jim Bodkin
Thanks, Henry.
Good suggestion on lightening background.

&nbsp Posted: 11/12/2020 12:46:03
---
---
---
Jim Hagan
A great image, captured at a great moment. It is unfortunate that the rear of two elk (bottom left and middle left) spoil the composition. I tried to improve the image by cropping out everything but the head and antlers of the bull but my awkward attempt is lousy. I have no other suggestions. &nbsp
Posted: 11/12/2020 20:30:57
Jim Bodkin
Thanks, Jim.
I thought about making it a close-up, but instead tried to make it a more environmental shot by showing why he was bugling and simultaneously how he was trying to 'protect' his surrounding ladies.

&nbsp Posted: 11/12/2020 21:07:05
---
---
---
Allen Tucker
Not the composition you would have arranged with models in a studio, but a dramatic and authentic wildlife shot. &nbsp Posted: 11/13/2020 21:50:11
---
---
---
Sharron Leppien
What a wonderful sight that would have been! Thank you for sharing it with us :)
I agree with the environmental aspect as one can immediately tell that he is the centre of attention and loving every minute of it! I like the capture of the moment when it seems that the Doe is answering him. Nice work. &nbsp Posted: 11/15/2020 22:33:33
Jim Bodkin
Thanks, Sharron. Is was a great moment to capture. In Rocky Mountain NP, they congregate frequently in these meadows. This fellow was about 100 feet away, but have seen them as close as 10 feet from the cars parked along side the road.

This guy was a top 'collector' - - if I remember right, I think he was up to 18 in his harem.

&nbsp Posted: 11/15/2020 23:43:02
Sharron Leppien
Busy busy boy! &nbsp Posted: 11/16/2020 02:28:21
---
---
---