Henry Heerschap
---
September 2020 - Capuchin Monkey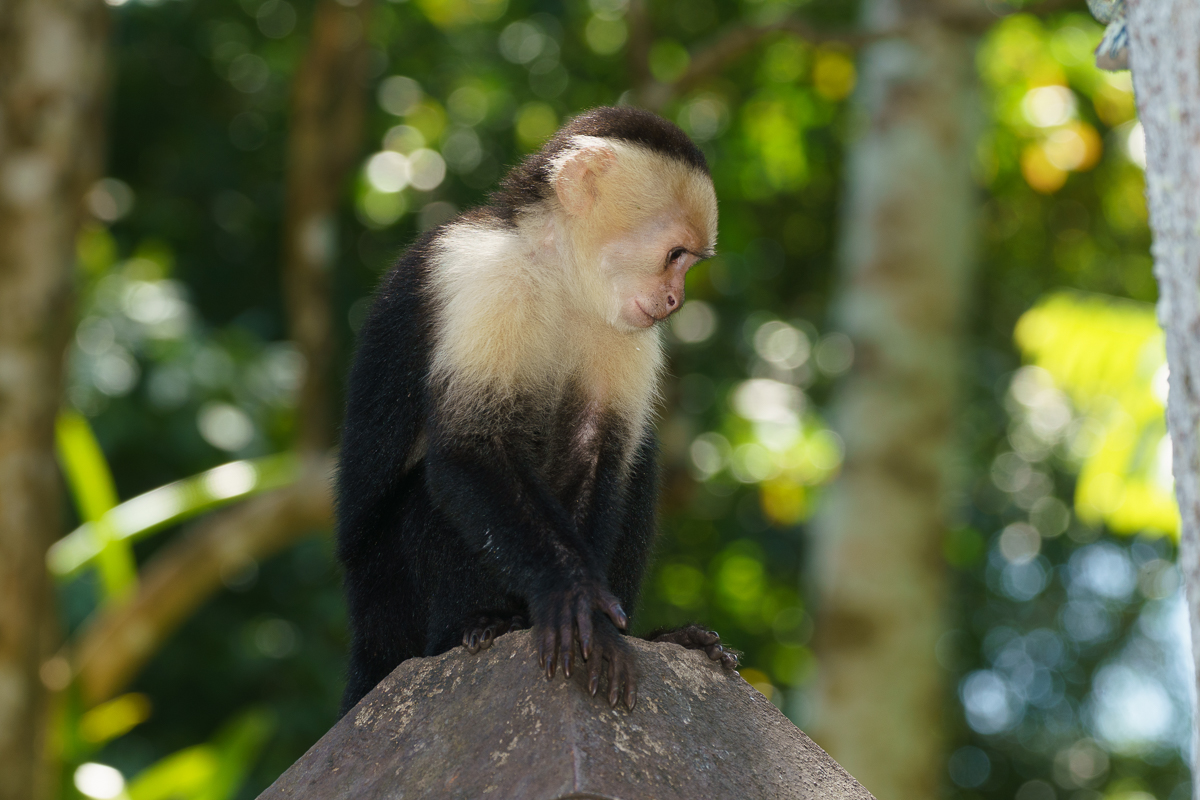 Original
About the Image(s)
My wife and I were in Costa Rica in January (seems so long ago...).
Among the many kinds of wildlife we encountered were these Capuchin
monkeys. We saw them as we wandered through several national parks, but
this particular fellow* was with a group enjoying the spoils in a hotel
dumpster we walked by. He climbed up on top of a wall providing me with
a nicer background. I caught him in a variety of poses, but was
especially taken by the profile pose. The color version is nice, but I
found I liked the way the monochrome emphasized the texture of his fur
and the blurred highlights. I also found I preferred a vertical crop
over the horizontal. *Note: I have no idea if this monkey is male or
female. Forgive the presumption of gender.
The processing was done in LIghtroom and Silver Efex Pro II, mostly
playing with color filters, contrast, and structure. I lightened the eye
a bit and added a vignette.
Equipment: Sony A7R III, Sony 100-400 lens. 248mm, 1/160 second, f/10,
ISO 640. Shot handheld.
---
2 comments posted
---
---
---
Jim Hagan
I think the image is great and much prefer the mono version. But, I find the many bright circles in the background to be distracting and would darken all of them. &nbsp Posted: 09/10/2020 15:51:38
---
---
---
Allen Tucker
In addition to the nice profile, you captured details of the front paws showing how close they are to our hands. I concur with Jim's suggestion to darken the background highlights. &nbsp Posted: 09/19/2020 13:50:11
---
---
---
Please log in to post a comment