Jim Hagan
---
May 2020 - Mausoleum Fence
Original
About the Image(s)
I photographed the fence around the front of a New Orleans mausoleum using a
Sony 6000 mirrorless at 27 mm (1/2500, f5.6, and ISO at 250). I thought the
shadows of the fence were interesting but the color image did little to
reflect them. So I converted the image to mono, straightened some of the
diagonals, cropped out some of the out of focus fence at the bottom of the
image and then reversed the direction of the image.
---
This round's discussion is now closed!
9 comments posted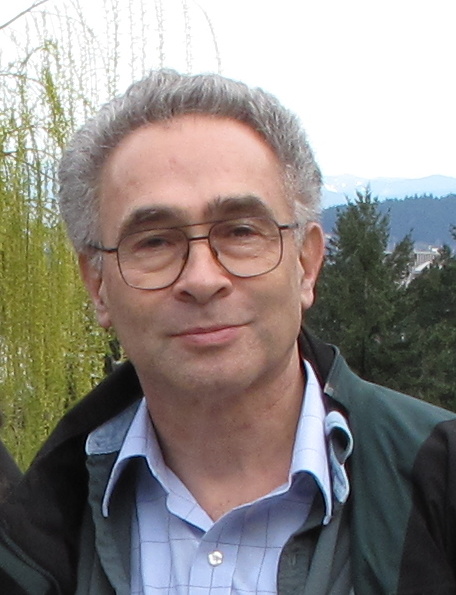 Stephen Levitas

(Group 32)
You were so right to change this to monochrome, since it is all about those great shadows. I really enjoyed seeing this. &nbsp Posted: 05/10/2020 22:30:03
---
Allen Tucker
Tom Pickering

(Groups 53 & 86 & 95)
I definitely agree, Allen! &nbsp Posted: 05/18/2020 17:11:49
---
Henry Heerschap
I like it, Jim. You did a great job finding a good composition in terrific light. &nbsp Posted: 05/11/2020 13:24:14
---
Victor Wasilov
I am a big fan of texture and find this image very pleasing. B&W is much better than the color. All the elements work well with good detail in the shaddows. &nbsp Posted: 05/18/2020 11:04:40
---
Tom Pickering

(Groups 53 & 86 & 95)
I think these shadows are so cool! As everyone has said, mono is the right choice and helps us to pay attention to the shadows.
Which cemetery is this? We visited many of them when we were in New Orleans and found them so fascinating.
I agree with Allen about the crop and would suggest to go even tighter, since most of the background is fighting for the viewer's attention. Thoughts? &nbsp
Posted: 05/18/2020 17:17:23
---
Jim Hagan
---
Sharron Leppien
Those shadows are just sublime aren't they! Your last edit ^ is the one for me. Great work :) &nbsp Posted: 05/23/2020 21:16:01
---
Jim Bodkin
I like your second version best, Jim. While the shadows are interesting and great, placing the image in the context of where you were by showing adjacent mausoleums is more important. Flipping the image made a stronger composition for me. Good job!

&nbsp Posted: 05/28/2020 23:07:37
---