Sharron Leppien, QPSA
---
January 2020 - Zebu Cart Convoy
Original
About the Image(s)
Please be brutally honest with this image. I absolutely adore this but…. I have entered it into PT and it has gotten no where. I can pick a up a golds with my other entries but this one won't even get an acceptance.
Am I too emotionally invested in it? I know that it is soft in the focus on the lead man but I thought that the overall interest and story telling would out weigh its flaws. Am I missing something? I have entered this in Mono thinking that the softness is less noticeable than in colour.

Back story:- Travelling in a 4x4 with my travel buddy on the south west coast of Madagascar when we rounded a bend and lo and behold here was a convoy of farmers taking their harvest to market. My friend and I tried to jump out of the car but, because we had done this many times on this day we were cutting it fine to make the last river crossing before dark, our driver locked the doors. Complaining loudly was not working so, I did some mental maths, chose the setttings, held the camera at arms length out the window and fired off shots and every now and again refocusing ( back button focus), hoping that I may get something worth keeping. I have loads of other shots but this is the one that really caught my attention.
So again, please be brutal. Nothing will stop me from loving it but your critic will help me understand why this image just bombs.

Nikon D850, Nikon 24-120mm @ 28mm, f8.0, iso 200, 1/320sec edited in LR and PS and apart from the cropping and mono conversion not much else considering the stipulations for Photo Travel.
---
This round's discussion is now closed!
18 comments posted
Victor Wasilov
I like the concept but to my eye there are too many elements in the image. My eye keeps moving up and down the convoy. I feel that the tonal rage is good and the image is sharp in the left corner and then gets softer moving to the upper right. I think that by focusing on just one element in the image it becomes a stronger statement. Here is one example.
&nbsp
Posted: 01/01/2020 17:15:11
Sharron Leppien
I think that you are 100% correct Victor. Last week I did this exact crop but in colour to use as my wallpaper on my phone - I do this to remind me to edit certain shots that are bugging me. At the time I thought that this was indeed the crop but I have been known to be wrong :) I am very happy that this is the crop that you also chose. The value of this groups opinions is immeasurable. Thank you &nbsp Posted: 01/01/2020 17:24:57
---
Jim Bodkin
While I agree with Victor's crop to bring out the human details, I really like the overall story telling attribute of the whole image as well as the graphic content, therefore I am reluctant to crop too tightly. (I do wish the lead driver was not looking and smiling directly at the camera.)
I also see a major leading line with the carts, so I am interested in continuing that aspect. To me, the blandness of the sky and bright ground don't help the image, so to guide the viewer I added gradient filters above and below the cart line and then added a slight exposure (1/2 stop) increase to the lead group and the follow-on carts. I hope that these changes add to the depth of the image.
&nbsp
Posted: 01/02/2020 02:09:22
Sharron Leppien
Thanks Jim. I guess the lead guy was amused and and maybe anticipating me dropping and smashing my camera :) I don't use camera straps at all, so there probably was a real possibility that this could have happened.
I agree entirely with you regarding the sky and am pretty sure I know what to do now. I will stop treating this a PT or PJ image and edit it for PIDM so I can replace the sky with one with more interest.

&nbsp Posted: 01/18/2020 17:33:28
---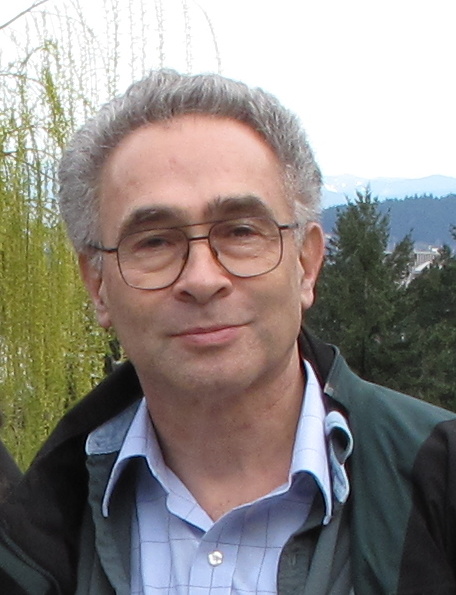 Stephen Levitas

(Group 32)
---
Sharron Leppien
I really do like your flip Steven. It shows me fresh view of the image. The sky is the overwhelming issue that every one has commented on. As I replied to Jim just now, I will stop treating it as a PT or PJ image and edit it for PIDM and get rid of that sky:) &nbsp Posted: 01/18/2020 17:37:37
---
Allen Tucker
Amazingly good capture in these circumstances. My first impression of this BW image was eye contact with a series of interesting individuals. In the color version my eyes were drawn to the bright clothes - it has less impact. &nbsp Posted: 01/02/2020 23:41:29
Sharron Leppien
The circumstances were frustrating as I know the images that I would have achieved had we been allowed to stop. But, we only just made the barge - well two canoes with boards strung between them and two motors adapted from grinding rice to slowly putt putt putt us up the river - on dark. Would not have been a fun night at all sleeping in the car in a remote location.
My favourite part of this image is the baby. Thanks for the word amazing, I might just take that and run :) &nbsp Posted: 01/18/2020 17:45:26
---
Tom Pickering

(Groups 53 & 86 & 95)
I think the reason this image did not do so well is your subject feels compressed or squeezed by the angle of the shot and the fact that the road was quite narrow. Also, though it naturally has a leading line, this line leads the viewer out of the image instead of into it. Stephen's horizontal flip really doesn't help, because most of us prefer lines that go left to right and it does not correct the compression.

I think Victor has the right idea, creating portraits from the clusters of people in the caravan. There's a lot to work with here and I can see many images coming out of this capture. d;¬{D &nbsp Posted: 01/05/2020 12:51:16
Sharron Leppien
Or, I just might change the sky out, print it and hang it on my wall to keep loving and reminiscing about this day and move on to another image that hasn't as many problems. Yup. Sounds like a plan :) &nbsp Posted: 01/18/2020 17:48:23
---
Henry Heerschap
I don't think I have much to add to what others have offered. It's a terrific piece of photojournalism that you should be rightly proud of. Unfortunately, there are too many technical issues that competition judges will pick apart. &nbsp Posted: 01/08/2020 12:51:09
Sharron Leppien
Agreed Henry. A great memory at the end of the day and I should just move on to one that has not all of the issues. :) &nbsp Posted: 01/18/2020 17:51:18
---
Jim Hagan
I much prefer the mono version but am bothered by the very bright sky, the smiling driver and the distracting bushes. I prefer including the entire image except to crop out the driver and as Stephen suggested to flip the image which I feel brings out a lot of human interest. &nbsp Posted: 01/08/2020 19:46:19
Sharron Leppien
Agreed Jim. 100%. I knew this group would sort this out for me and send me on the right thought process for my editing. Thanks :) &nbsp Posted: 01/18/2020 18:10:47
---
Lisa Hlavinka
While I agree with all of the comments, I do still really like this image as it is. It tells a great story and has so many visual elements I just want to study it. Monochrome really works well with this shot to enhance the textures and shades. &nbsp Posted: 01/18/2020 17:53:09
Sharron Leppien
Thanks Lisa! There is a lot going on isn't there. And.. that baby :) &nbsp Posted: 01/18/2020 18:14:36
---
Allen Tucker
This is the longest dialogue I can remember in this Group. Challenging photo and constructive comments from all. &nbsp Posted: 01/27/2020 23:45:07
---