Jim Bodkin
---
December 2019 - Handsom Lizard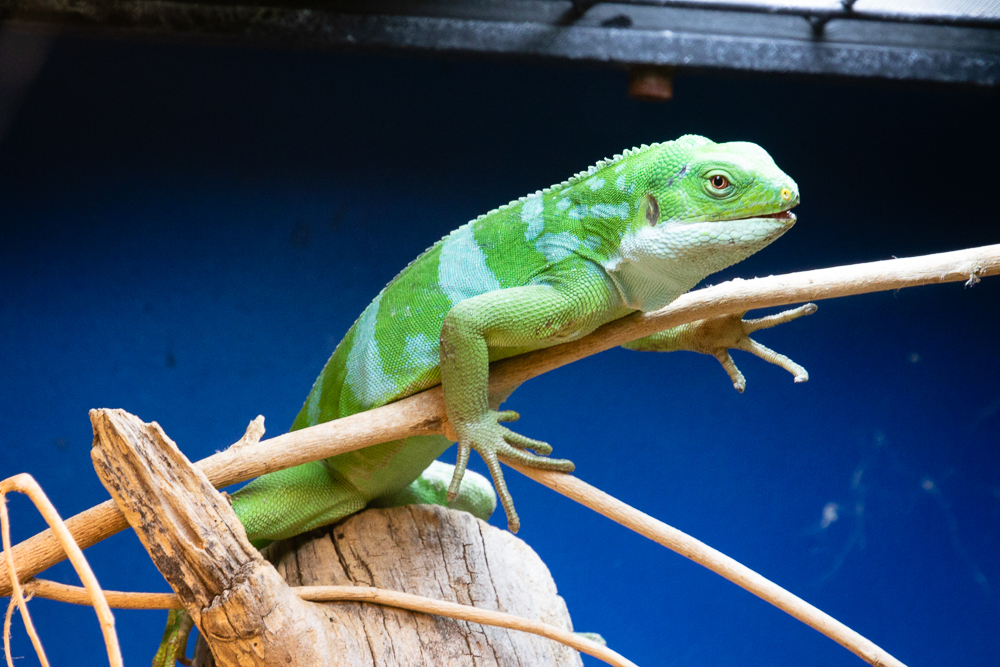 Original
About the Image(s)
During the cold months we enjoy the inner rooms at Brookfield Zoo to capture nature subjects. The reptile house is not one of my favorites, but I wanted to try something different like shooting through glass and reducing the reflections. This lizard was very cooperative (still), but the colors, although natural, were very extreme - almost over saturated! I liked the image, but wanted to change it to monochrome to emphasize the texture and details.

Shot in indoor lighting at 1/15 sec, f/11, ISO 2000 with a Canon 7D MkII, 100-400 + 1.4x tele extender lens set at 560mm on a tripod. Processed with Lightroom for cropping, spot removal and sharpening, then converted to B&W in Lightroom. I made a special effort to get background as black as possible with medium tones for the lizard.

Isn't he (or she?) a handsome lizard?

---
This round's discussion is now closed!
17 comments posted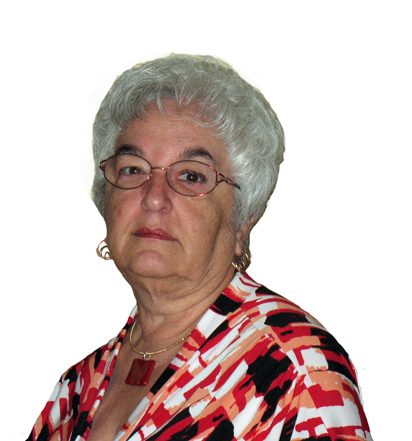 Beverly Caine

(Groups 48 & 80)
Visiting from 48 & 80..Great image. I love the conversion to mono which really focuses on the lizard rather than all the color.

By the way, are in any way related to an Evelyn Bodkin who was a psychologist in Huntington, New York that I worked for many years ago? &nbsp Posted: 12/04/2019 20:43:16
Jim Bodkin
Thanks, Beverly. I think I prefer the mono version also.

Sorry, no (known) relationship to Evelyn.
&nbsp Posted: 12/05/2019 01:29:53
---
Henry Heerschap
This is beautifully done! Your processing is outstanding, eliminating the distractions and really bringing out the lizard and his branch. I only have one minor nit: that little bit sticking of the bottom of the branch on the right edge of the image is distracting to me. You might consider either cropping in just a bit or cloning it out.
Otherwise, I'm super impressed and am thinking I need to get to the reptile house at our local zoo... &nbsp Posted: 12/11/2019 19:01:17
Jim Bodkin
Thanks, Henry. I didn't realize that the small branch was there. I agree that it is better without it. It is an easy crop to remove. I appreciate your observation.

&nbsp Posted: 12/18/2019 11:13:37
---
Tom Pickering

(Groups 53 & 86 & 95)
Jim Bodkin
Thanks, Tom. I really like the way that you add the definition with the dodge and burn. I did a little of that, but obviously did not go far enough to make a difference. I appreciate your skills.

&nbsp Posted: 12/18/2019 11:16:19
---
Sharron Leppien
I agree with Henry on the little bit sticking out of the branch on the far right. But boy, that is just being super picky. Tom enhanced the lizard just little more to give it a bit more punch. Very lovely portrayal of a lizard Jim. :) &nbsp Posted: 12/14/2019 21:32:22
Jim Bodkin
Thanks, Sharron. One of the benefits of the group is to find ways to improve your images.

&nbsp Posted: 12/18/2019 11:17:36
---
Lisa Hlavinka
I really like this image in monochrome. It brings out the details and textures that are easy to overlook when the image is in color. &nbsp Posted: 12/15/2019 21:02:59
Jim Bodkin
Thanks, Lisa.

&nbsp Posted: 12/18/2019 11:18:08
---
Allen Tucker
Jim Bodkin
Amazing, Allen. I hardly noticed that there were two colors and now that you emphasized them, it it obvious. I have used that technique on other images to bring out different tones, but didn't realize that it would work so well on such similar colors. I will have to try it again.

&nbsp Posted: 12/18/2019 11:23:39
Sharron Leppien
I noted your edit path and will indeed use this myself. Such a transformation in the details! Thanks for showing us. &nbsp Posted: 12/18/2019 18:07:48
---
Jim Hagan
Wonderful photo with great composition. Minor point - I would like just a little more contrast. &nbsp Posted: 12/17/2019 20:16:23
Jim Bodkin
Thanks, Jim. I will have to try more contrast next time.

&nbsp Posted: 12/18/2019 11:24:32
---
Victor Wasilov
I prefer the one shade of grey to the two different tones on the original. I feel it gives the lizard a more prehistoric look and balances well with the background. I like the fact that you were able to catch the very fine detail if the skin shooting through the glass. Well done. &nbsp Posted: 12/29/2019 17:03:07
Jim Bodkin
Thanks, Victor. Between the two, I like the single shade better also, as it keeps the viewer's eye concentrating on details and shapes, rather than the colors/shades of the protective camoflauge. &nbsp Posted: 12/30/2019 01:10:18
---