Sharron Leppien, QPSA
---
October 2019 - Lighting Up The Milky Way
Original
About the Image(s)
This is my husband "lighting up the milky way". We were camping and I thought it would be a great night to climb the large sand dunes and pose my husband in the shot. The edited version of the conversation went like this.

Me: Don't move.
Joel: I am not moving.
Me: If you are talking you are moving.
Joel: I am not moving
Me: 'Sigh'
Me: Ok, I have that shot can you please move over to onto of the hillock to your left.
Joel: No. There is no hillock or anything there.
Me: There is I can see it. Just move 3 ft to your left and then 3 ft forward and then you will be standing on top of it.
Joel: No.
Me: It will be easy just move over and I will take the shot and then we are finished.
Joel: No.
So I climbed up the dune to find out that the hillock that I thought I saw was actually the top of a 30ft tree that was growing up from the bottom of a ravine. If he followed my instructions he would have plummeted to his demise.

Moral to this story gentlemen is….. It is perfectly okay to ignore your wife's instructions occasionally. :)

Nikon D810, Nikon 16-35mm f4 @ 16mm, f 4, 30 sec, iso 100. Tripod. Single shot edited in Lightroom.

---
This round's discussion is now closed!
8 comments posted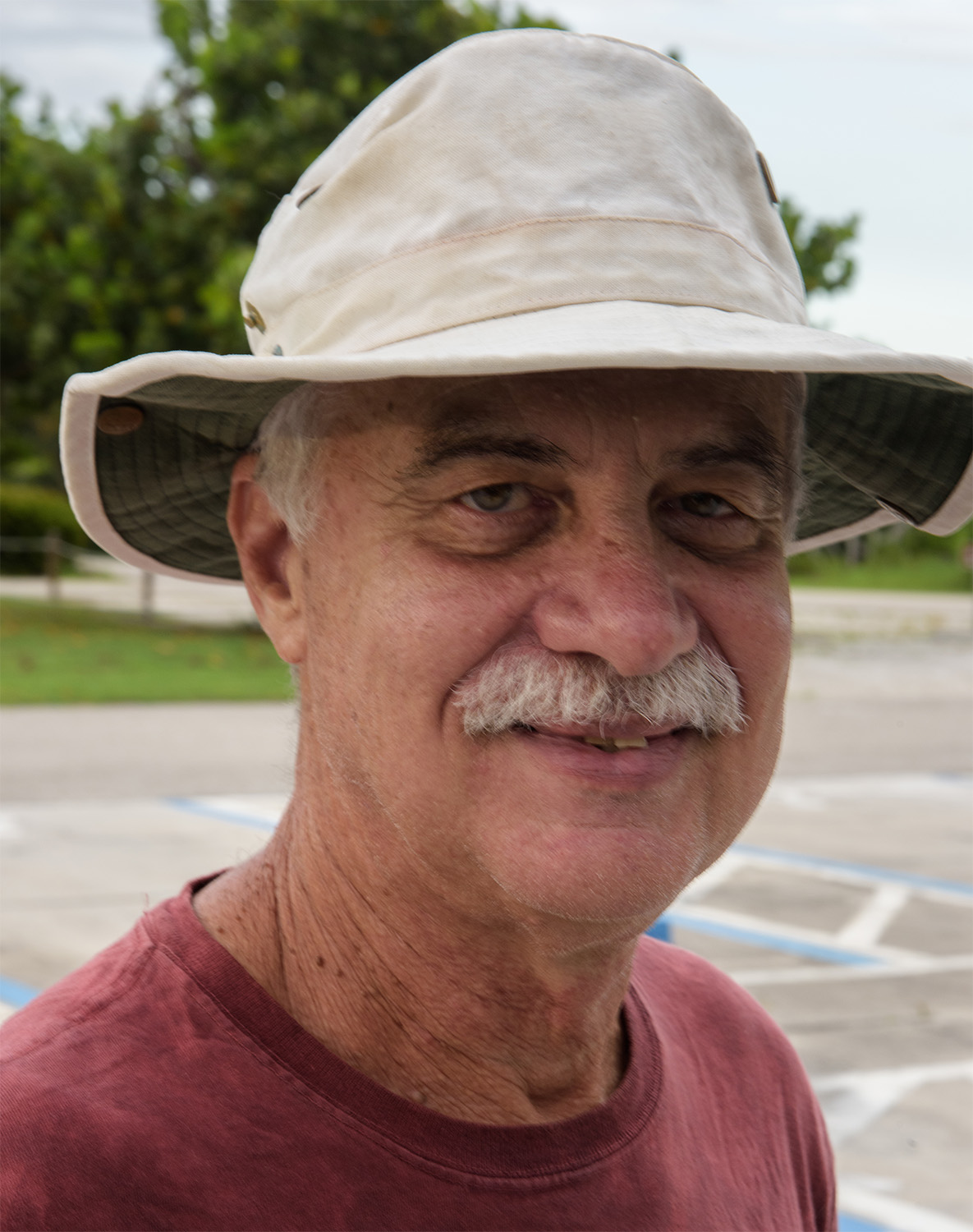 Larry Treadwell

(Groups 36 & 67)
I'm a sucker for photos of the Milky Way. I love the shot, but I love the story better. (a males point of view) &nbsp Posted: 10/04/2019 10:58:31
Sharron Leppien
Thanks for visiting Larry. Good stories are always worth sharing :) &nbsp Posted: 10/04/2019 20:07:42
---
Allen Tucker
Fun with astrophysics - a university department chairman would enjoy getting a print of this shot for his/her office. Are you going to give your model credit for holding very still during this long exposure? &nbsp Posted: 10/16/2019 00:04:33
Sharron Leppien
My model knows how important he is. I give thanks everyday :) &nbsp Posted: 10/17/2019 18:28:02
---
Tom Pickering

(Groups 53 & 86 & 95)
Great photo and a truly wonderful story. I suppose the subtitle could be: No Means No!!! d;¬{D

Seriously, star shots are not an easy proposition, at least for me. I went to a meteor shower shoot and basically failed despite having expert guidance available. Aargh!!! To have your "model" posed in just that spot was amazing, though I have to say the color version is much better! The Milky Way really gets lost in monochrome. &nbsp Posted: 10/17/2019 00:18:26
Sharron Leppien
I found milky way shots easy until... others really stepped up their game and now do 28 stacked top and bottom images and produce amazing work. Wow, such dedication. Yes the colour is better but I was at a loss on finding a mono image to post :) &nbsp Posted: 10/17/2019 18:30:53
---
Jim Hagan
I love both images and cannot suggest anything to improve either. Both images are outstanding! &nbsp Posted: 10/20/2019 19:30:52
---
Jim Bodkin
Excellent milky way image, but the real story is your inspiration to use the flashlight and husband model. (Note that I could have said 'model husband' but that might have resulted in inflated ego syndrome). The color image is outstanding, but the B&W is fine also. No suggestions to improve either image.

&nbsp Posted: 10/20/2019 23:46:44
---