Tom McCreary, APSA, MPSA
---
February 2021 - Dead Rose
Original
About the Image(s)
This was taken after an early snow. It was taken with my Nikon Z50, 16-50mm lens at 50mm, 1/1000th second, f8 and ISO 200. I liked the dead, but still red rose in the snow. The image was dark, and I used the shadows slider in Lightroom to open up the shadows and levels in Photoshop to brighten and add contrast. I did crop in quite a bit, and cleaned up the image. I did leave a branch at the front and other items because I wanted to show a sense of the growing season being gone.
---
11 comments posted
---
---
---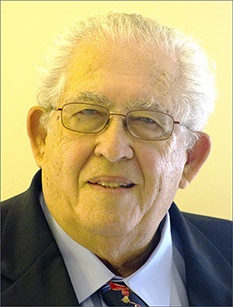 Stuart Caine

(Group 42)
I like the image, the lines of the flower and stem. I feel the color of the rose can be brought up a little, and I would crop the image as I feel the rose is the subject and not the snow all around it. I cropped the image, then ran it through Luminar Ai. This is what I got. &nbsp
Posted: 02/04/2021 14:19:11
Tom McCreary
Thanks for the comments and the crop. It gets rid of the distractions in the upper right corner. &nbsp Posted: 02/06/2021 12:31:38
---
---
---
Paul McLaughlin
What a great image, the dead rose offset by the white snow. There is so much that one can read into the picture. I really like the way that the rose leaps out and I like the way the the line formed by the leaves and the stem carry your eye to the rose. &nbsp Posted: 02/10/2021 08:04:33
---
---
---
Barbara Mallon
Hi, Sorry I have been awol this month. My husband is in the hospital. Snow on the red rose is certainly a story I like your diagonal composition but the two stick at the top right lead my eye out of the photo. I think I would move in even closer and get the water drops on the rose to stand out. Also I would make the whites white. &nbsp
Posted: 02/19/2021 11:48:23
Tom McCreary
Sorry to here that your husband is in the hospital. Hope that he gets better soon! Thanks for your comments and suggestion. I like what you did. &nbsp Posted: 02/20/2021 09:14:21
Grace Lee
I like what you did too &nbsp Posted: 02/21/2021 03:16:25
---
---
---
Les Tyler
Great concept, red flower in the cold snow. I do agree with Barbara's crop, it would improve the all ready nice image more. &nbsp Posted: 02/20/2021 11:36:20
---
---
---
Tony Tam
Tom. You have a great shot.
When I taking a snow photo, most important, I am considering to keep the snow white area not to over exposure and in pure white color.
Your exposure is correct, but I would raise brightness a little bit and try to show snow crystals. I like your diagonal compositions. I did two compositions and put it side by side to compare. For me I more like the one to remove up right corner stuff. This made it simple and have the major object-red rose to stand out. I like Barbara's comment. &nbsp
Posted: 02/20/2021 18:50:41
Grace Lee
I like the one to remove up right corner stuff too. Your work vision have shown great in detail and beauty of rose and snow crystals. &nbsp Posted: 02/21/2021 03:22:09
Tom McCreary
Thanks Tony, the one with the corner stuff removed is better. &nbsp Posted: 02/21/2021 12:46:45
---
---
---
Rich Sears
I also favor capturing the rose against a natural white background of snow. The adjustment Barbara made was right on for my taste. Your composition is simple and pleasurable. I agree with eliminating the distractions in the upper right, but also cloning out more of the background in the top center and left side. Very nice. &nbsp Posted: 02/21/2021 16:15:56
---
---
---
Please log in to post a comment