Paul McLaughlin
---
October 2020 - Hidden Pond
Original
About the Image(s)
I stumbled across this pond one morning on my way to photograph something else. I have lived in my town for 45 years and never realized it was there. Some new construction opened an alley through which I could see a flash of water as I drove by. Lately, I seem to have better results finding an image within an image and I hope that is the case here
Details
ISO 329, f/8.0, 1/50, with a 50mm prime lens
I cropped out about 90% of the image and focused on a tree stump and some reeds. I played with the brightness and both burned around the edges to reduce some glare and then dodged in the area around the reeds. Finally, I used a NIK Contrast Color Range filter.

---
10 comments posted
---
---
---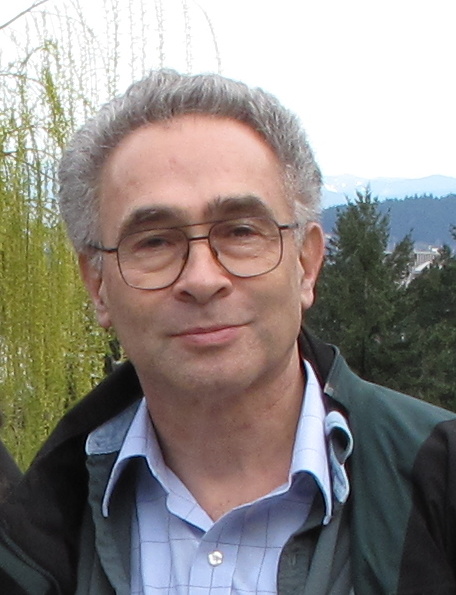 Stephen Levitas

(Group 32)
Oh yes, you certainly did find the image within the image! How I wish we were all so fortunate as to be able to do what you did here. &nbsp Posted: 10/12/2020 18:49:02
---
---
---
Barbara Mallon
What a find! The problem with finding an image in an image is you get noise. I think I see some in the leaves. I don't care when I see it but if you enter your photo in a competition, it seems to lessen it's value. ( I do this all the time and get criticized for it. It often could be solved by a longer, and sigh, heavier lens.) It is a very peaceful image! I would only burn down some of the brightness on the stump to make me look at the pond. Go back and take more photos of it closer in! &nbsp Posted: 10/15/2020 18:47:22
---
---
---
Tom McCreary
For cropping in so much the image is still sharp and without too much noise. The trees in the foreground make the image have a lot of depth. The lighting is good. You need to go back this fall and take some images with a longer lens and fall colors in the leaves. You have made a good find. &nbsp Posted: 10/16/2020 08:46:04
---
---
---
Les Tyler
Good find, and it turned out so well. I'll have to start looking at my images more carefully very now on. &nbsp Posted: 10/17/2020 11:51:22
---
---
---
Tony Tam
You have good eyes, found another nice image from a image.
In this case might have sharpness/noise issues, but these problems are depend on pixels of camera sensor and the lens quality. I had a test. I use a Sony A7II with 42 MP sensor shooting a sign board about a mile far away on highway. It came out I don't see any details on the sign. After that I crop out just the sign board and blow up, I can see the letters and numbers clearly and no noise.
I have only one comment, I would add black vignetting around to made the center portion of the reeds more outstanding. &nbsp Posted: 10/17/2020 23:16:49
---
---
---
Grace Lee
good Contrastī¼ &nbsp Posted: 10/25/2020 20:44:41
---
---
---
Rich Sears
Not only a nice find, but at the right time for selective lighting on the reeds. Tony's suggestion of darkening the clutter of the woods serves very well. I would also suggest burning in more the tree trunk, as it pulls one view away from the subject. If ever the apparent noise or the remaining small file size became a problem, they can easily be resolved with ai software. Congratulations Paul. &nbsp Posted: 10/19/2020 14:55:26
---
---
---
Paul McLaughlin
Thank you, everyone. The comments have been extremely helpful.-Paul &nbsp Posted: 10/24/2020 14:11:56
---
---
---
Grace Lee
You have really good eyes with thoughts to find the interest part in 10% of the photo. Honesty, when I first looked at the photo, I couldn't have a clue where is in the photo....:) &nbsp Posted: 10/25/2020 20:38:23
---
---
---
Please log in to post a comment