Tom McCreary, APSA, MPSA
---
January 2020 - Showing his son old time ways
Original
About the Image(s)
This was taken at a steam tractor meeting at Pawnee, Oklahoma. It was taken with a 18-300mm lens at 52mm, 1/500 second, f11 and ISO 400. I really liked the old dress on the man and his son. I dodged his face, and did a lot of clean up around it. Of course could not be entered in PJ. Do you think that the spots on his face from the straw hat are too bad to make this a good image?
---
This round's discussion is now closed!
4 comments posted
Tony Tam
You really did a lot of work to clean up, special on the back. If not compare with original you can't say how it was.
Good job. The spots on his face from the straw hat is acceptable, because it is true and natural. They can remove or clone out, then the image would be batter. I think use "Spot healing brush tool" would be a good way to remove.
Tom, I tried to remove the spots. Seems use one tool "spot healing brush tool" still difficult to made it. I also use additional brush tool with sampling a similar color to fill up. Then get the better result. &nbsp
Posted: 01/12/2020 15:14:48
---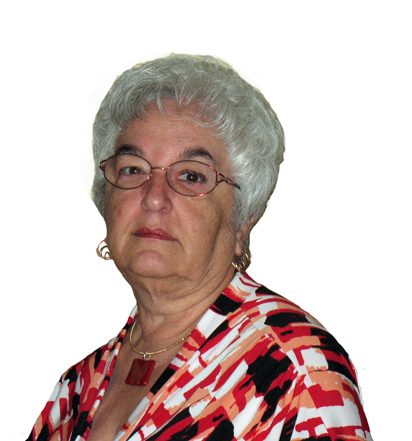 Beverly Caine

(Groups 48 & 80)
Visiting from 48 & 80. I tried removing some of the spots with Content Aware - Fill but to do the job would really entail enlarging the photo tremendously and working on one spot at a time with questionable results. Don't know if I'd have the patience. Overall the image is very pleasing. &nbsp Posted: 01/13/2020 10:38:38
---
Paul McLaughlin
Tom- I did not find the spots the least bit distracting, as Tony pointed out, they are quite natural. You really did a nice job cleaning up the background. It made a huge difference. My only suggestion would be to crop maybe a quarter inch or so from the left hand side, I believe this would increase the focus on the father and son and reduce the d=focus on the smoke in the top left. Image allows for the viewer to create a great story. &nbsp Posted: 01/13/2020 12:20:09
---
Rich Sears
Impactful story with fine color, good technical elements and good cleanup of distracting elements Tom. I do like Tony's efforts, but I believe that is a matter of personal taste, not necessary. Composition wise I find the subject adult's face is midway across the image. Cropping in from the left side to remedy would be my only suggestion. &nbsp Posted: 01/19/2020 15:45:08
---