Sandra Irwin
---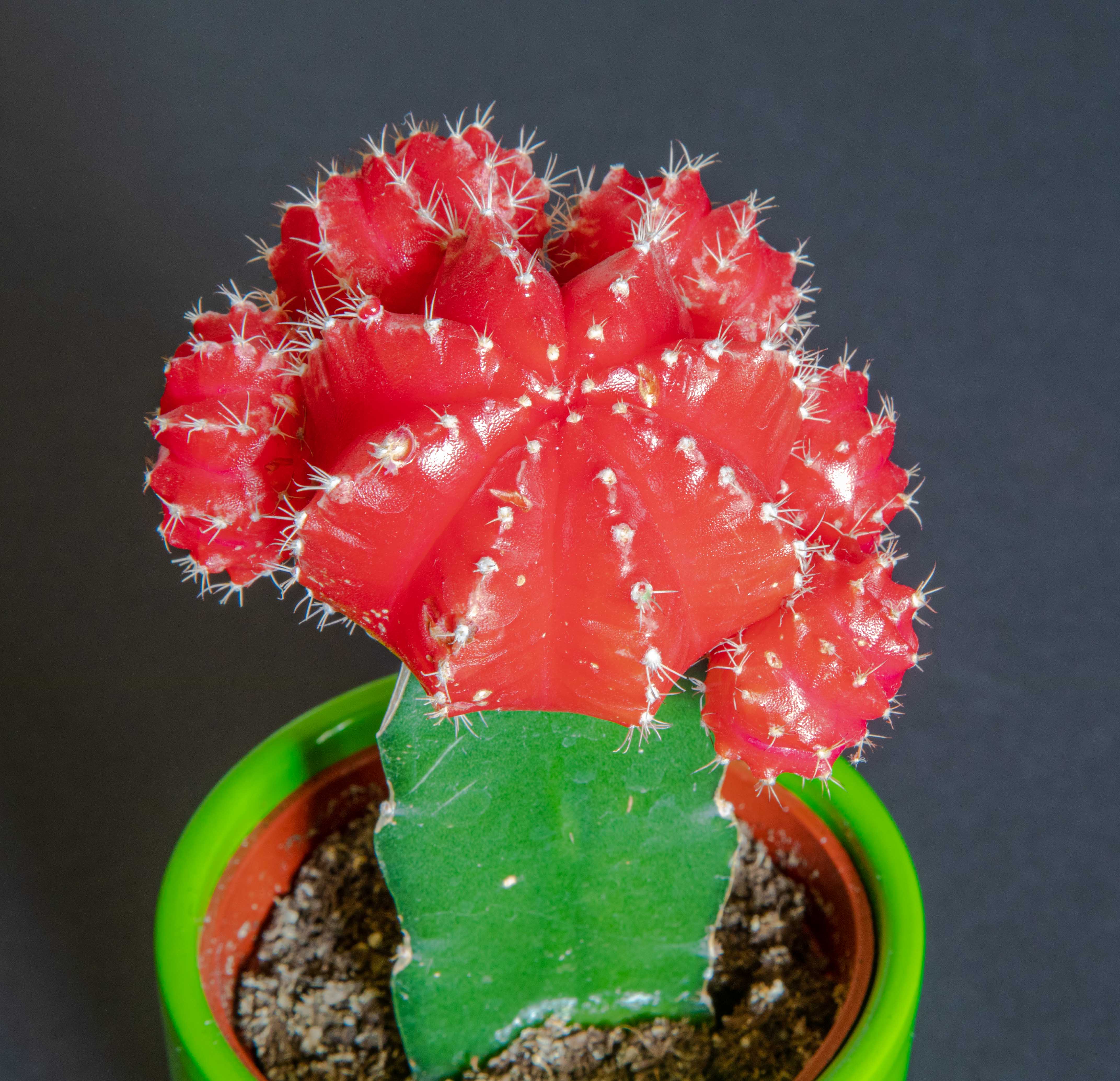 February 2021 - Prickly Valentine
About the Image(s)
I took this with my Canon EOS 5D Mark IV, my Canon EF 24-105mm zoom lens, a tripod, and a cable release. In LR Classic I lowered highlights and whites, and I increased shadows, texture, clarity, vibrance, and saturation. In spite of the saturation increase, the colors are very, very close to those in the original plant.
---
4 comments posted
---
---
---
Charissa Lansing
Hi, Sandra,

The contrast of red and green are so appealing to me and I enjoy seeing the prickly cactus details that you've captured. What a lovely combination for Valentine's Day!

To my eye the lighting may be a bit flat and I wonder if directing a low angled side light at the cactus would reveal even more tonal and structural aspects in this image. &nbsp Posted: 02/10/2021 17:24:34
---
---
---
Janet DiMattia
Hi, Sandra,
You captured an attractive seasonal image. I did a slight crop on either side to give it a sense of a vertical shot as the plant itself is a vertical subject. I hope you don't mind I tried a few things. Using the the structure tool to bring out more detail to the center of the cactus. The brightness of the green pot also is a bit distracting to me so I did a fast rough elimination of the pot or you could try to darkening it a bit.
I like the good detail in the spikes around the edge of the cactus itself.
Janet
&nbsp
Posted: 02/12/2021 09:23:38
---
---
---
Dick States
Hi Sandra,
I agree the other comments. I like the colors your working with. I like how sharp the white thorns are around the edge. The middle to my eye appears a little soft. The lighting is flat with little depth to the image probably due to the on camera flash. I like the background. &nbsp Posted: 02/25/2021 17:54:11
---
---
---
Jean Armstrong
Very pleasing colors and detail. I like the green pot as it carries out the theme of color. Sharpe as well. Good Job &nbsp Posted: 02/26/2021 18:32:39
---
---
---
Please log in to post a comment