Jean Armstrong
---
February 2021 - Orange Moth
About the Image(s)
an orange moth that I took with my Panasonic Lumix DC GX850...I was at a nature museum in Las Vegas and was fortunate to get a few of the occupants living there. My ISO 200 F10 1/160 sec..
---
6 comments posted
---
---
---
Dick States
Hi Jean,
This is probably a butterfly and not a moth. Like the composition. Bright colors and the butterfly fills the image, a true close-up. The full sun was a bit harsh for lighting. I checked the histogram on the orange colors are blown out. When a color is blown out there's little detail in that area. Great subject. &nbsp Posted: 02/04/2021 10:23:11
---
---
---
Georges Dormoy
Hi Jean,
This is an interesting picture. I had some occasions to go to the botanical garden in Montreal, Canada to shoot butterflies but I often face difficult situations when the butterfly is in a middle of a wide spread of flowers/leaves which are a distraction to our eyes (too many things filling the picture). May be you faced the same problem with this picture. I think it is better to take photos of butterflies sideways of in face rather than from the top. When the wings have a rather uniform coloration, they become less interesting than the head and legs. &nbsp Posted: 02/04/2021 15:10:52
---
---
---
Janet DiMattia
Hi, Jean.
I agree that is a butterfly as it does not have the knobs on the antenna as moths do.
Good attempt as butterflies certainly do not stay still for a long time. I find the lower right distracting. I liked the purple flowers it was resting on - so I attempted to give it more - something you never could do if you intended to use the image as a "nature" image but something to try for your own enjoyment.
Georges had some good suggestions fas well.
Janet &nbsp
Posted: 02/04/2021 17:25:31
---
---
---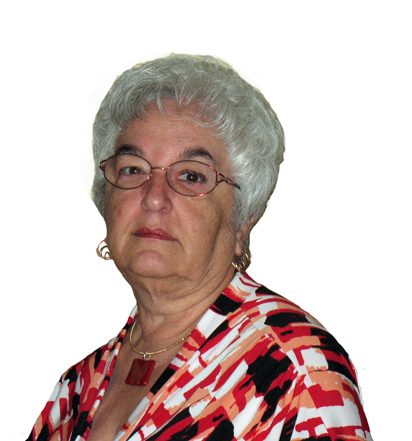 Beverly Caine

(Groups 48 & 80)
Visiting from 48 & 80
Nice shot Jean. I concur with the other comments and would like to offer a hint. I used to frequent Butterfly World here in Florida and shot more shots than I could ever count. Their curator offered me the following: Butterflies are least active when the weather is cooler. Therefore try to stay away from the very warm or hot days as the butterflies are too active and therefore more difficult to shoot. &nbsp Posted: 02/08/2021 13:16:37
---
---
---
Charissa Lansing
Hi Jean,
This is an interesting subject to me. I especially like orange butterflies because I think they look surreal. I see some fascinating details in the head area that hold my attention.

As others have mentioned it is challenging to capture these swiftly moving creatures, not to mention the complications posed by lighting and background distractions in botanical garden and nature museum settings. I admire your patience in trying to capture this beautiful subject.

I like Janet's idea of cloning in some purple flowers to balance the composition and think that, as Georges has suggested, aiming for a side profile may be something to try. &nbsp Posted: 02/10/2021 14:13:40
---
---
---
Sandra Irwin
Interesting issues and great discussion! I agree the lighting was a bit harsh, but the detail on the wings looks pretty good to me. I think shooting from the front or side is a great idea, since the eyes and antennae are always of great interest -- but what a challenge! I also like the idea of changing out the lower bottom right, but my reason is it is out of focus, and looks like it was already "pasted" in. In particular, the dark edge at the bottom or back of the wings is very sharp, but the debris it is next to is very fuzzy. Cloning in the flowers from the top left to the bottom right gives more clarity. &nbsp Posted: 02/24/2021 10:50:51
---
---
---
Please log in to post a comment