Tracy Szela
---
February 2021 - Frozen
About the Image(s)

I had been inspired by another photographer's close ups of frozen water, so while walking in the woods saw this puddle that had frozen and left interesting marks over the oak leaves below. Taken on my Canon 70D, with Tamron 16-300mm. In Lightroom I converted to monochrome.
---
9 comments posted
---
---
---
Georges Dormoy
I think it is a good idea to have this picture in B&W. This as the advantage of avoiding eyes distraction due to a particular color that could exists anywhere in the picture (not sure I am right, but I say it anyway).
The ice shows irregular and curbed contours that give a 3D dimension to the photo which is interesting. The top part of the picture may be of little interest and I would have darkened this top area and let the ice curves speak for themselves (see the photo I modified through Lightroom).
These curves are converging to a spiral which is in the first left third of the picture and this give even more power to the photo.
&nbsp
Posted: 02/03/2021 22:01:57
---
---
---
Dick States
Hi Tracy,
I like the curved lines and the textures in this image. Makes a nice study. I kind of agree with Georges the top dark area may not be needed but I find the Oak leaves gives a hint as to what's under the ice. Perhaps the leaves anchors the image. I did crop of the top area, then flipped the image which I also like. I am interested in what the other members think? Nice image Tracy &nbsp
Posted: 02/04/2021 09:59:08
Sandra Irwin
I like it! &nbsp Posted: 02/15/2021 16:29:34
---
---
---
Janet DiMattia
---
---
---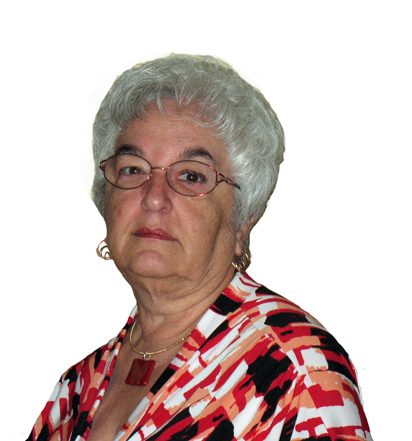 Beverly Caine

(Groups 48 & 80)
This turned out to be a very interesting abstract and I definitely agree that the monochrome would probably be my choice as well, but I'd actually love to see the original image as well. &nbsp Posted: 02/08/2021 13:19:00
---
---
---
Charissa Lansing
Hi Tracy,
Thank you for posting this interesting abstract. The curvaceous contours capture my attention and the suggestion of a 3-D effect fascinates me. You have a great eye to spot this and I'm motivated to seek out some frozen puddles.

With regard to ideas about composition, I found Georges' suggestion about the dark portion to be helpful and I like Dick's idea to crop and flip the image keeping the context of the oak leaves which anchor the image for me. Also, Janet's horizontal flip appeals to me because it seems to convey a dynamic sense that guides my eye across the image from lower left to upper right. &nbsp Posted: 02/10/2021 15:49:42
---
---
---
Tracy Szela
Thanks everyone for the comments and suggestions! &nbsp Posted: 02/13/2021 17:17:48
---
---
---
Sandra Irwin
I think it's lovely and congratulate you for having the eye to see it and take it. Interesting. Good composition. Moves the eye around. I do like Dick's crop and flip, though. &nbsp Posted: 02/15/2021 16:31:29
---
---
---
Please log in to post a comment