Dick States
---
October 2020 - Burdock
About the Image(s)
Had this Burdock plant growing in my landscape. I allowed it to grow because of its large leaves which I considered attractive. It's considered a weed in our area. Burdock seeds are spread by getting a free ride on your clothes if you brush up against them when they are ripe. Those little hooks like Velcro grab on and you have to pick them off. Also these seed pods will get stuck on hunting dogs hair when out hunting.
Taken at f-8, 1/2 sec., ISO 200, -.7step. Tripod and polarizer. This is a stack of 16 images.
---
10 comments posted
---
---
---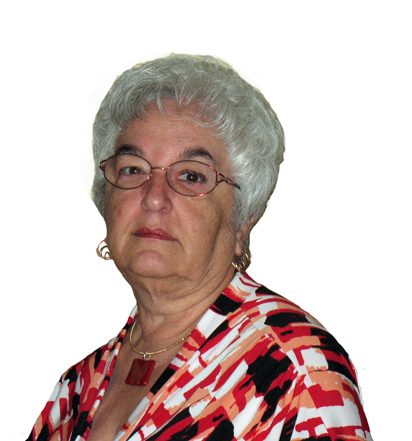 Beverly Caine

(Groups 48 & 80)
Visiting from 48 & 80
This is a very eye catching image. I, personally, would have liked it better if you could have found one without the pink, which I assume is the mature flower of the plant. The green on black is so outstanding and I find that the pink is a bit of a distraction. Overall well done. &nbsp Posted: 10/11/2020 06:17:13
---
---
---
Janet DiMattia
Very attractive image. I love the diagonal arrangement of the plant. The pink blossom is not distracting to me and it gives me something to focus on while looking at the whole image. That said - Beverly's suggestion of just showing the green plant
would also give it a nice look, only different. The detail in the plant is so very sharp throughout. Very pleasing to study. &nbsp Posted: 10/17/2020 08:55:44
---
---
---
Tracy Szela
Lovely balanced image. I think you did a great job on the focus stacking. I like how the plant pops from the black background. &nbsp Posted: 10/17/2020 17:23:38
---
---
---
Charissa Lansing
Oh! I think this is so beautiful because it is so crisp without being harsh. I enjoy the striking contrast of the fabulous green and pink and as Janet mentioned the composition. Also I think your capture is unique with only one emerging bloom.
I was wondering about Beverly's suggestion and had fun playing with your image with the intent of emphasizing the bloom as the component of greatest interest. My solution was to decrease saturation for the yellow channel and boost the red one a bit. I don't think that I've improved the image and it was hard to give up the contrast of the chartreuse green against the black for me, but this was the result. Do you find that the blossom pops out the most?
&nbsp
Posted: 10/18/2020 15:39:31
Dick States
I think your change works. I think it brings out the flower more but you loose the bright chartreuse green of the original. I feel both works but it all depends what look you want. I did nothing with color so the chartreuse green is its natural color. I enjoy seeing others ideas. &nbsp Posted: 10/18/2020 16:06:11
Charissa Lansing
I agree, without any hesitation. I do like your version best and did not find any aspect distracting!

I have not used focus stacking but have admired the images of others. To me the results in this image are flawless with tack sharp alignments.

Do you use dedicated software or Lightroom with Photoshop to combine the images? I've been temped to tryout Helicon Focus software and was curious if you've had experience using it. Also what is your experience using a macro rail vs. ring for varying focus points with small subjects?

Perhaps you've already this discussed your approach with the group in the past. Thanks for any information. &nbsp Posted: 10/18/2020 16:43:35
---
---
---
Dick States
With all my focus stacks I use Helicon Focus. That's all I have ever used form the start.
You will not want to believe how I do my stacks. No rail or any fancy equipment. If you scroll up to the very top of this page, click on Bulletin Board right above the words PID Digital Dialogue. When this opens scroll down to the fifth section. I tell how I do my stacks as far as the focus goes for each shot. My method would make most people laugh doing stacks. It works for me. You can get Helicon Focus to try for free to see if you want it. If you get it, then you need to talk to me about the settings and what method I use.
If you have other questions please ask. I'm here to help any way I can. I have limited knowledge about programs. &nbsp Posted: 10/18/2020 19:56:07
Charissa Lansing
Thank you for this helpful information and your offer to help.

I'm looking forward to doing some background reading and exploring this. &nbsp Posted: 10/19/2020 10:15:01
---
---
---
Nancy Rich

(Group 65)
I love the original image. It is sharp, clean, and eye-catching. The green and pink look great on the black background. The image makes me want to learn more about the plant and to find it in the wild. Nicely done! &nbsp Posted: 10/20/2020 13:44:22
---
---
---
Dick States
Thanks for the visit. I just find the round seed capsule unique with a unique flower that I'm sure nobody ever looks at to see the beauty. Right above this plant I have a witch hazel growing. They are a small tree that I just noticed today, just started to flower. They bloom into November. Maybe I will try to have it for next months image. &nbsp Posted: 10/20/2020 17:43:36
---
---
---
Please log in to post a comment