Freddie Kelvin
---
February 2021 - Waves
Original
About the Image(s)
The image was of flowers in a conservatory, taken with Intentional Camera Movement. There were a considerable variety of flowers, and I concentrated on ICM knowing that there would be few opportunities to shoot this subject material during the winter!

Horizontal camera movement over 1/8th sec. ISO 80. Editing included (mainly) marked cropping, increased exposure, reducing yellow saturation and increasing blue saturation.
---
This round's discussion is now closed!
9 comments posted
---
---
---
Nick Muskovac
Freddie, you did a good job of motion by moving the camera. This gave a nice soft image. What part of the original did you use? &nbsp Posted: 02/04/2021 19:13:53
---
---
---
Michael Hrankowski

(Groups 3 & 50)
Freddie, I find myself more and more attracted to abstract photography. I love your image! I would love to know more of what you did in post-processing to get from your original to your final....or was it as simple as you described? &nbsp Posted: 02/05/2021 12:39:48
---
---
---
Mark Laussade
Freddie,

Beautiful and creative. I got the sense of birds over water. Very peaceful and full of graceful motion. I like your treatment, It really elevates the mood. &nbsp Posted: 02/09/2021 08:57:55
---
---
---
Richard Siersma
Beautiful! I really like the colors. This is a technique that I would like to explore. &nbsp Posted: 02/09/2021 14:34:42
---
---
---
Freddie Kelvin
Nick, I used the left half of the original image. The post- processing was not much more complicated than I described.
Richard, the technique is largely experimental, as most images don't "work". One out of fifty keepers is good going!
Because you are using a long exposure e.g. 1/4 or 1/8th second while moving the camera, shooting when the light is low is ideal. During the day, I use a polarizer but a ND filter can be substituted. Obviously, for a long exposure, you need to set the ISO as low as possible. Always make a test exposure after adjusting your settings; in this case, I didn't but got away with
it.The
camera movement should be smooth and steady. For vertical subjects e.g. trees, you move the camera in the vertical plane, whereas for horizontally placed subjects you use the horizontal plane. Those are only guidelines, but good for starters. There are many articles addressing ICM that will probably explain the process far better than I can! &nbsp
Posted: 02/09/2021 16:55:29
---
---
---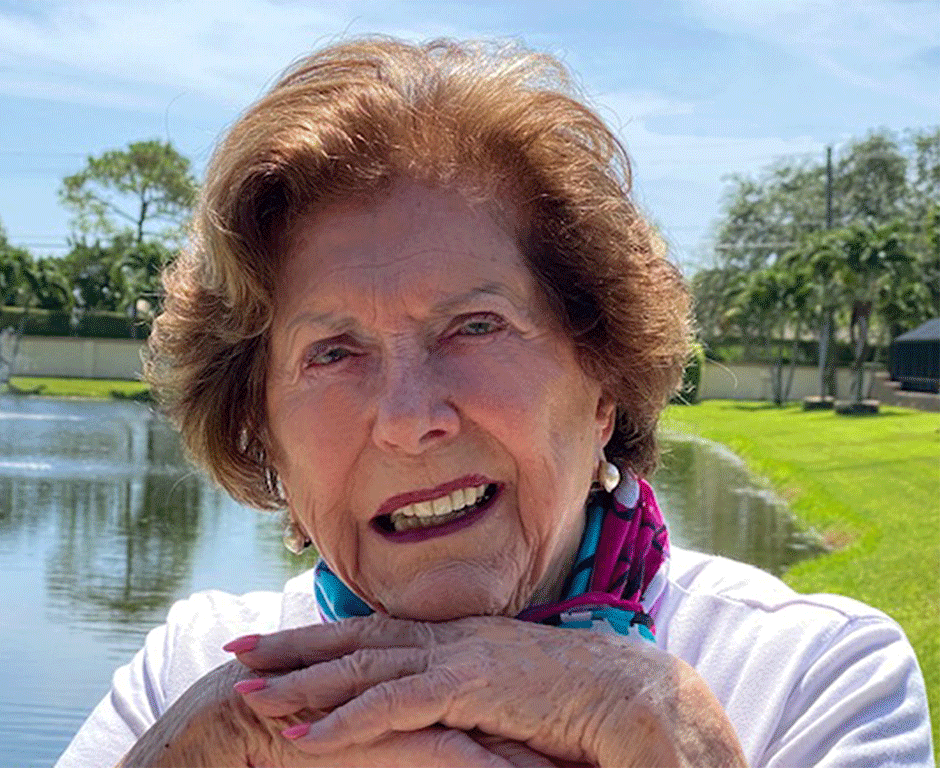 Barbara E Miller
Thanks for the explanation Freddie and you made a beautiful image out of something so ordinary. I could not think of anything to add to make it any lovelier. &nbsp Posted: 02/10/2021 13:38:08
---
---
---
Oliver Morton
Freddie, in the past two weeks I have listened to an excellent speaker discuss abstracts and have also watched a terrific judge review abstract photographs. Your image would have been a prize winner! The feeling of motion and the flow of the colors is outstanding. I can't help but think of beautifully colored fish swimming past you, going towards the left of the image.
I did find that some of the brighter colors, especially the white in the upper left, pulled my eyes from the colorful, flowing flowers in the middle. So, I played with it a bit in Photoshop and Camera Raw. I don't know that I improved anything, but it was fun.
&nbsp
Posted: 02/12/2021 19:35:51
---
---
---
Freddie Kelvin
Pete, I really like your softening of the yellow and white in the upper left. In my edit, this peripheral area was distracting and I didn't do a good job of calming it down. I didn't think of fish; how about fish swimming through the waves? &nbsp Posted: 02/13/2021 21:13:02
---
---
---
David Price
I am not a great fan of ICM and often fail to appreciate abstract art. Hence, I have been a while in making a comment. I like what Oliver has done and his comments have helped me to appreciate your image. I think his suggestions add to the image. &nbsp Posted: 02/20/2021 06:06:18
---
---
---