Barbara E Miller, HonPSA, FPSA, MPSA, EFIAP
---
October 2020 - Charleston House
Original
About the Image(s)
I liked this house that I saw in Charleston, SC with the various triangles, the house, the fence, the roof. I added a black cat to to the lower bench. I tried to move in a blue sky instead of the washed out one and although I explored many tutorials I couldn't find one that worked without covering the branches and part of the house. If anyone has any ideas….? Finished with High pass and a stroke.
---
6 comments posted
---
---
---
Freddie Kelvin
I love this photograph; so calming and rural in nature. The various lines, both converging and not, really grab and hold our
attention.The
different textures are gorgeous.
I actually didn't notice the black cat at first, since the white/blue one was so dominant. Before I saw the black cat, I thought it was the white/blue one that had been added!
I'm a beginner at using the brush tool in Lightroom but, nevertheless, wonder if you could selectively darken the sky and the adjacent lighter colored trees? &nbsp
Posted: 10/04/2020 20:06:53
---
---
---
Mark Laussade
Barbara,

I too like all of the leading lines and shapes included in this image. I think that this could work as a black and white also. The added cat looks a little two-dimensional to me. Perhaps it's because the eyes are so bright. This makes it look they are cutouts in a cardboard cat. I may try changing the sky if I can figure out a technique that works. &nbsp Posted: 10/05/2020 16:12:18
---
---
---
Richard Siersma
This is a very soothing image. Yes, there are a lot of triangles; I like the converging lines of the fences which leads my eye to the house. Adding the black cat was a nice touch. I tried using Luminar 4 to replace the sky, however, the software didn't even recognize there was any sky. Using PS perhaps you could isolate most of the sky area and then using the gradient tool you might be able to darken it to a more acceptable level. &nbsp Posted: 10/06/2020 09:39:14
---
---
---
Dr V G Mohanan Nair

(Groups 16 & 68)
---
---
---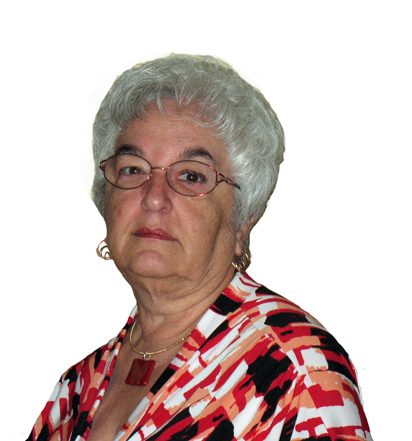 Beverly Caine

(Groups 48 & 80)
The image is lovely. I tried using Luminar 4 which is usually a very easy fix for skies; however, there wasn't enough color at all in the sky for it to pick up on. I like think Mohanan's sky is a huge improvement. Overall a lovely image. &nbsp Posted: 10/11/2020 06:08:35
---
---
---
Nick Muskovac
Barbara, I like the green colors. Also the addition of the cat. I would have made the border stand out more. Overall, you did a good job. &nbsp Posted: 10/11/2020 12:22:45
---
---
---
Please log in to post a comment