Nick Muskovac, FPSA, MPSA
---
June 2020 - ELEPHANT TENNIS PLAYER
About the Image(s)
A fun image to make; five layers:
elephant, tennis ball, net, and playing area, and frame.
Elephant from our zoo in Tampa, FL
My tennis ball
Net that I made in Photoshop
Playing grass area from a field near by
Frame ; I made in Photoshop.

---
This round's discussion is now closed!
6 comments posted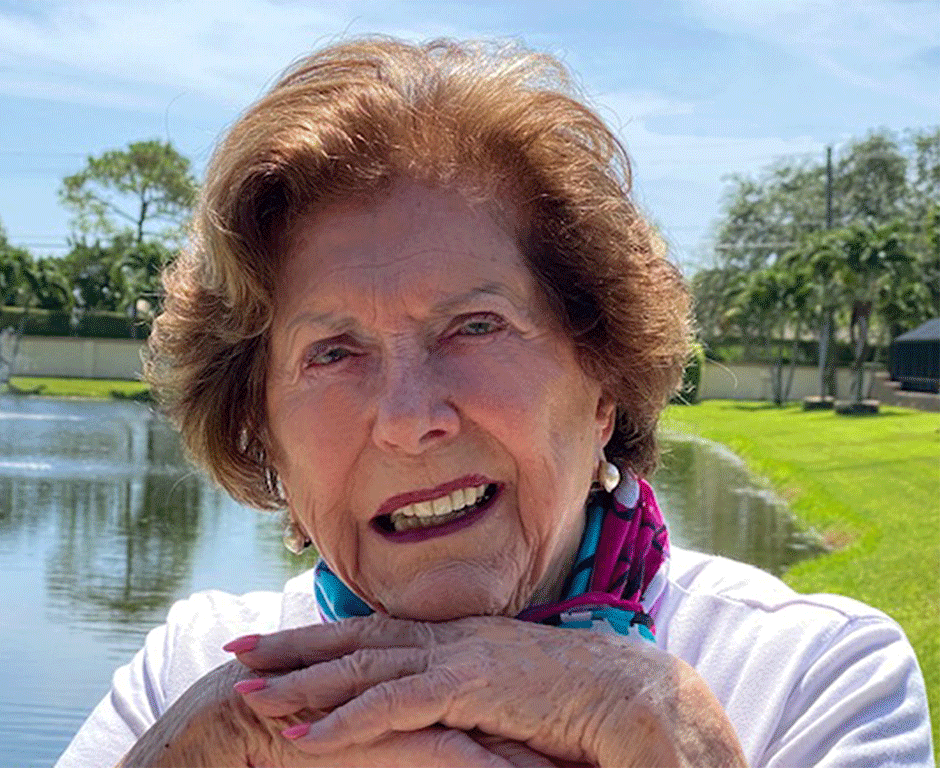 Barbara E Miller
Another fun one Nick--oh how I miss playing tennis, but the vertigo just won't allow it! Your whimsical imagination is always fun to see. My one objection is that the ball is a bit too large. but you gave me a good laugh. &nbsp Posted: 06/02/2020 19:26:24
---
Stephen Mayeux
Nick, Playing tennis on a football field might give one the space to compete and still maintain social distancing. Very creative. &nbsp Posted: 06/02/2020 19:58:05
---
Mark Laussade
A fun concept. Good exposure and focus. The compositing needs improvement to make it a little more believable (not that it was necessarily your intent). The elephant's feet don't look they are rally on the ground. Perhaps a little grass sticking up in front of the toes could be worked in with layer masks. The light looks like it is coming from the left, but you have a high noon shadow under the animal. &nbsp Posted: 06/06/2020 16:31:27
Nick Muskovac
Mark, here is my new image; I took away the shadow and made a blur for the tennis ball for Oliver. The ball is large because it was hit hard and is coming into the seating area.
I also have this image in 3D; (I belong to the 3D group 68) and the tennis ball is coming out of the screen. &nbsp
Posted: 06/14/2020 11:33:34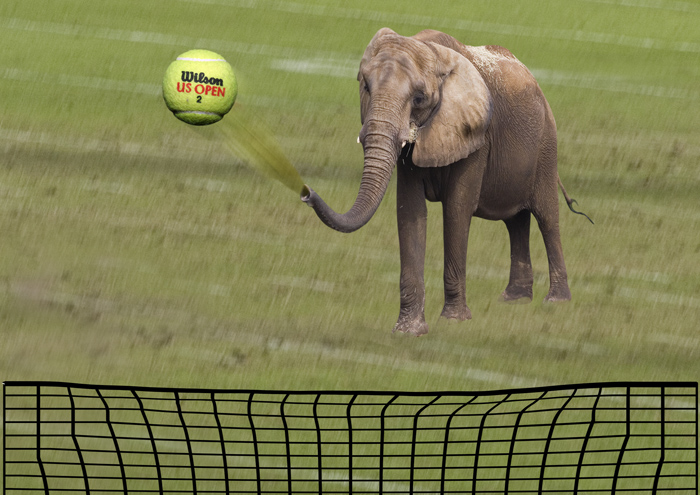 ---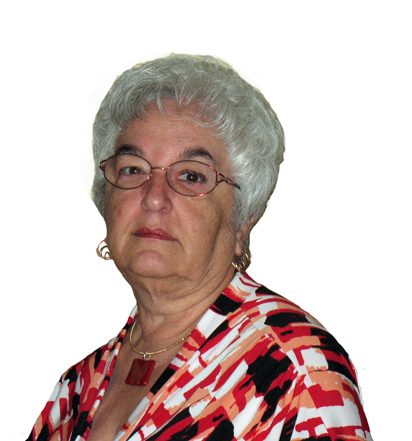 Beverly Caine

(Groups 48 & 80)
Visiting from 48 &80
The imagination of some people in these groups never ceases to amaze me and you are probably # 1. Well done. &nbsp Posted: 06/11/2020 19:27:58
---
Oliver Morton
Nick, you never fail to amaze and amuse me! Yours is one of the submissions that I usually call my wife to come see. lol

I like everything about this image, except it would be good if there were some motion blur on the tennis ball. Your tennis fence is really well done. Nice work all around!
&nbsp Posted: 06/12/2020 18:52:32
---