Nick Muskovac, FPSA, MPSA
---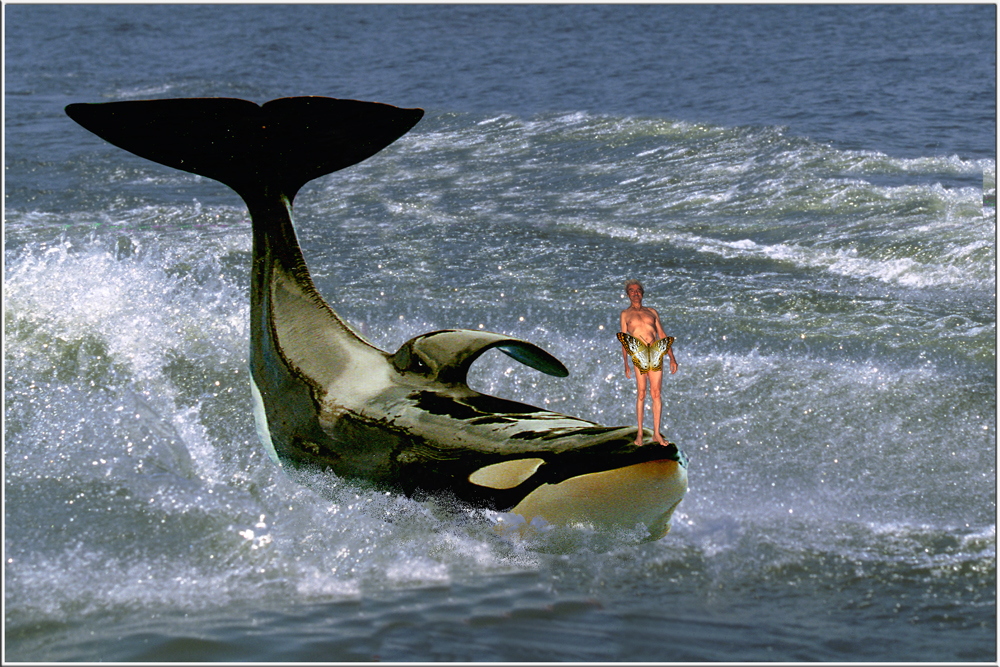 May 2020 - WHALE RIDER
About the Image(s)
With what is going on in our world, I thought that I might submit an image to bring some laughs.. This chap is riding a whale and the only thing he is wearing is a butterfly !??
The chap is me about 20 years ago. Used a tripod to take the pic.
Picture has 5 layers: Shamu the whale, me, butterfly,and 2 water layers.
---
6 comments posted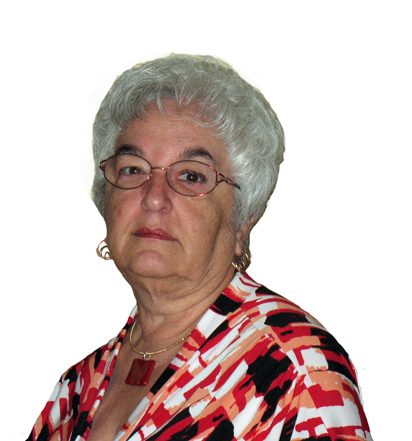 Beverly Caine

(Groups 48 & 80)
Visiting from 48 & 80
I often cannot believe the extent of creative ingenuity some of us (not me) have and the ability to put it into "reality" Fabulous image! &nbsp Posted: 05/02/2020 20:57:00
---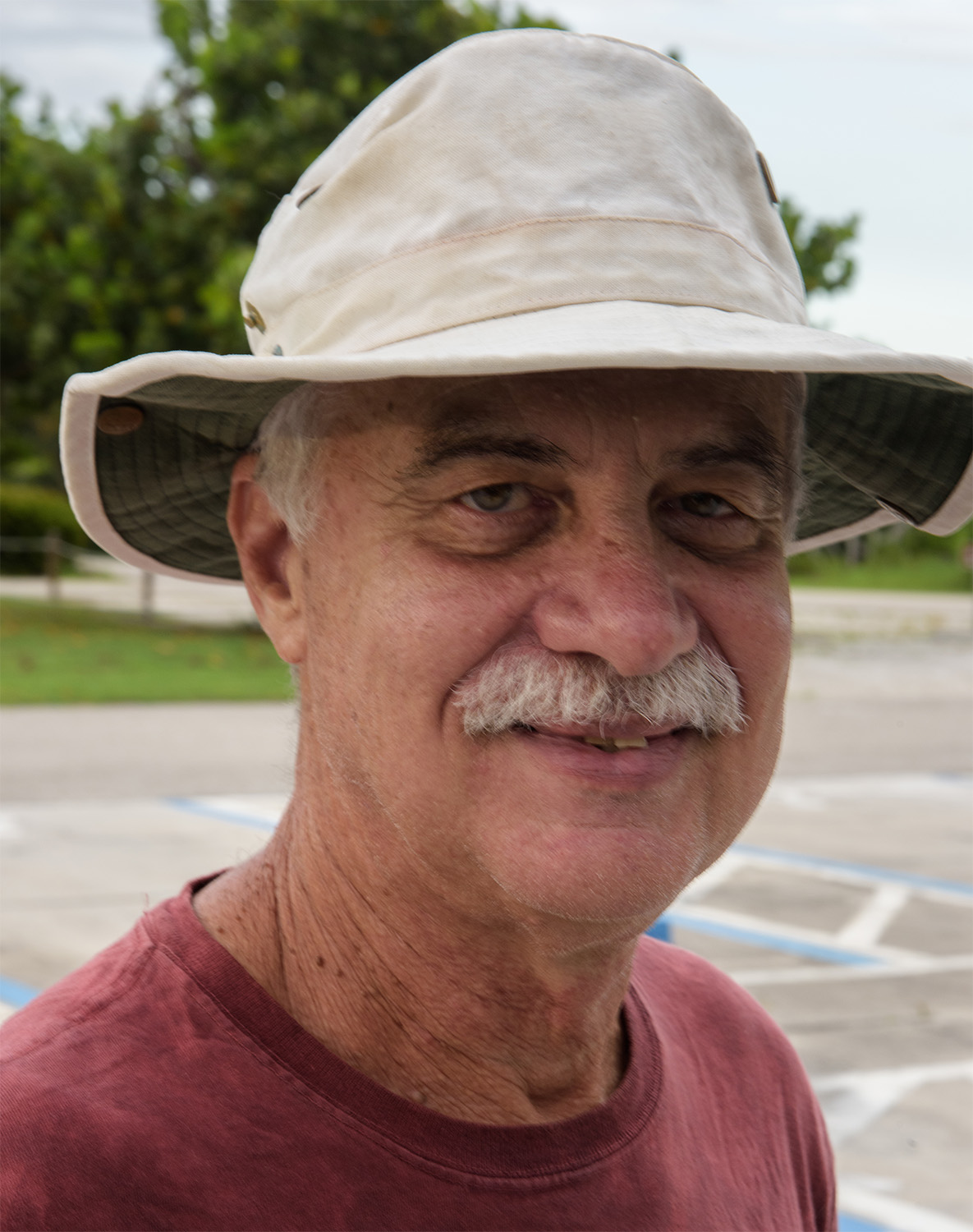 Larry Treadwell

(Groups 36 & 67)
Echoing Beverly this is clever and certainly makes the viewer look. Thanks for showing Photoshop skills I do not possess. &nbsp Posted: 05/03/2020 14:32:47
---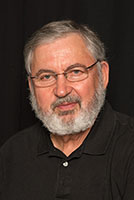 Isaac Vaisman M.D.

(Groups 4 & 58 & 72)
Nick, very creative and musing. The best part is the disproportional size of the butterfly. &nbsp Posted: 05/05/2020 09:23:29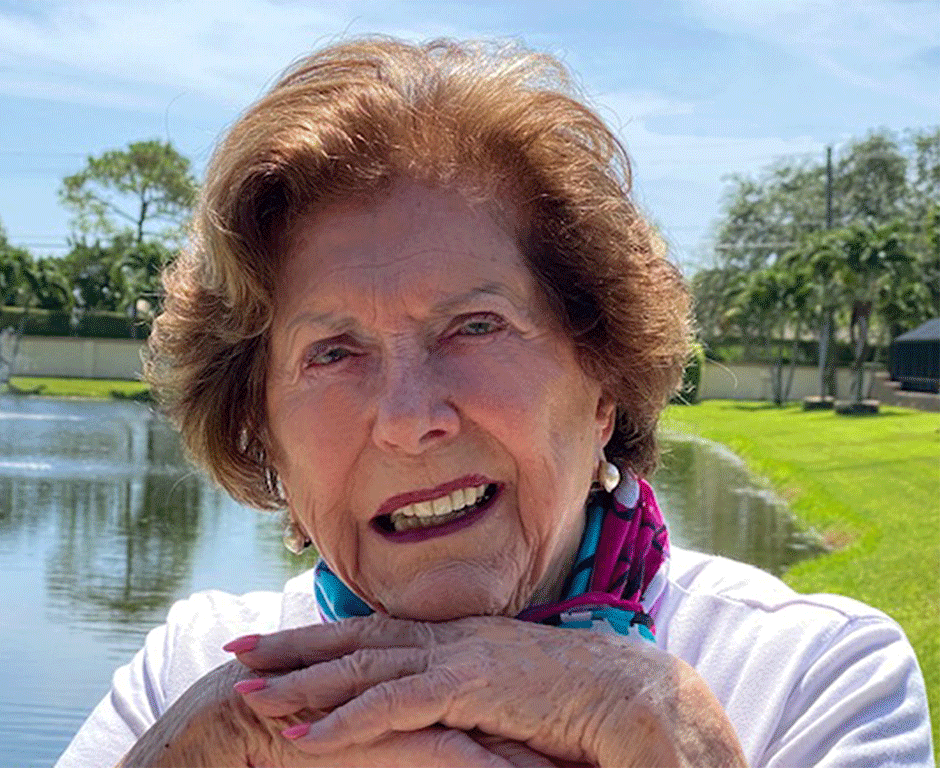 Barbara E Miller
Shall I be naughty and say the butterfly size depends on how much it has to cover!

Once again Nick you are so clever and your imagination continues to give us all a laugh &nbsp Posted: 05/05/2020 09:45:59
---
Mark Laussade
Nick,
You are a wild man! I think that you did a good job compositing the elements but, the lighting on you gave the trick away. You almost had me. Oh, yeah, I forgot about the giant butterfly. Stuff like this is so much fun to make and see. Congratulations on a fertile imagination. &nbsp Posted: 05/08/2020 21:18:52
---
Oliver Morton
These are times when we need all the uplifting images we can find and yours tops the list! Nick, your composite is well done and extraordinarily imaginative. However, no matter how good it is, it's hard to envision the expressions of my camera club if it were entered in a competition. LOL

Well done.

&nbsp Posted: 05/10/2020 11:17:10
---
Please log in to post a comment