Oliver Morton
---
October 2018 - After Dancing
Original
About the Image(s)
This man was one of several individuals who were dancing to some live, rousing music. I thought his face show both his physical exertion and his enjoyment of the moment. The event was in challenging lighting with the dancers in a fairly dark area but with bright light coming through distant windows.

My post processing included cropping and extensive light manipulation using both Camera Raw and Photoshop. Then I used Nikā€™s Color Efex Pro 4 to apply a vignette.

I used my Canon 5D Mark III handheld with my 24-70mm f/2.8 II lens. The camera data is: 1/125 sec; f/2.8; ISO 800.

---
This round's discussion is now closed!
12 comments posted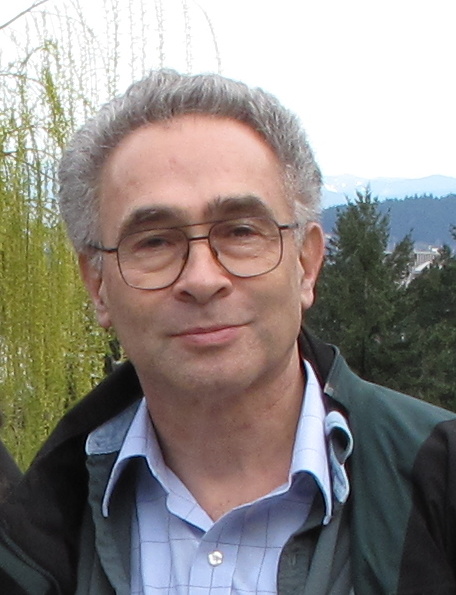 Stephen Levitas

(Group 32)
---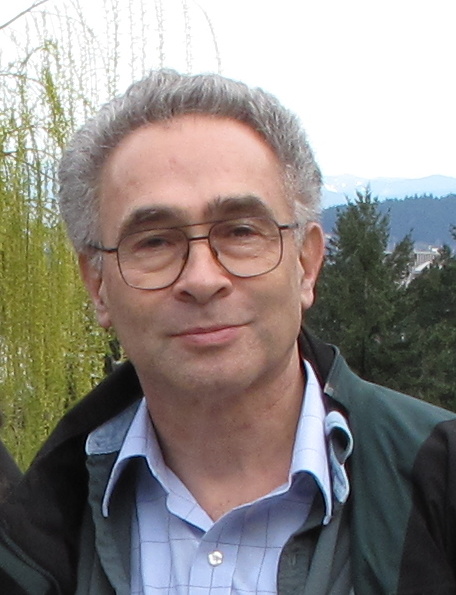 Stephen Levitas

(Group 32)
Oliver Morton
Thank you, Steven. I appreciate your input and will play with deeper facial shadows. However, I don't want to lose the focus on the beads of sweat which emphasize the man's expression.

Like Barbara (below), I prefer the color version. It helps "give life" to the man.

Thanks again for your comments!

&nbsp Posted: 10/14/2018 16:51:58
---
Richard Siersma
Good job bringing out the details in his face; the eyes are sharp and you brought out his skin texture. Interesting expression. One suggestion, clone out the red spot to side of his right cheek. &nbsp Posted: 10/01/2018 15:44:46
Oliver Morton
Thank you, Richard. I hadn't noticed the red spot until you mentioned it.... and now I can't NOT see it. lol The mind is a strange thing!

The man had a wonderfully happy feeling about himself. He was dancing with amazing enthusiasm. It was great to see. &nbsp Posted: 10/14/2018 12:08:19
---
Mark Southard

(Groups 8 & 18)
Excellent job of muting the background. Sure like this !! &nbsp Posted: 10/10/2018 15:25:10
Oliver Morton
Thank you Mark. The background was a challenge in this image. I wanted to mute it but not eliminate it since it gave a bit of context to the picture. Now that I look at it again, I see some bright areas just above his head where I could have done better. Hindsight is wonderful.
&nbsp Posted: 10/14/2018 12:09:43
---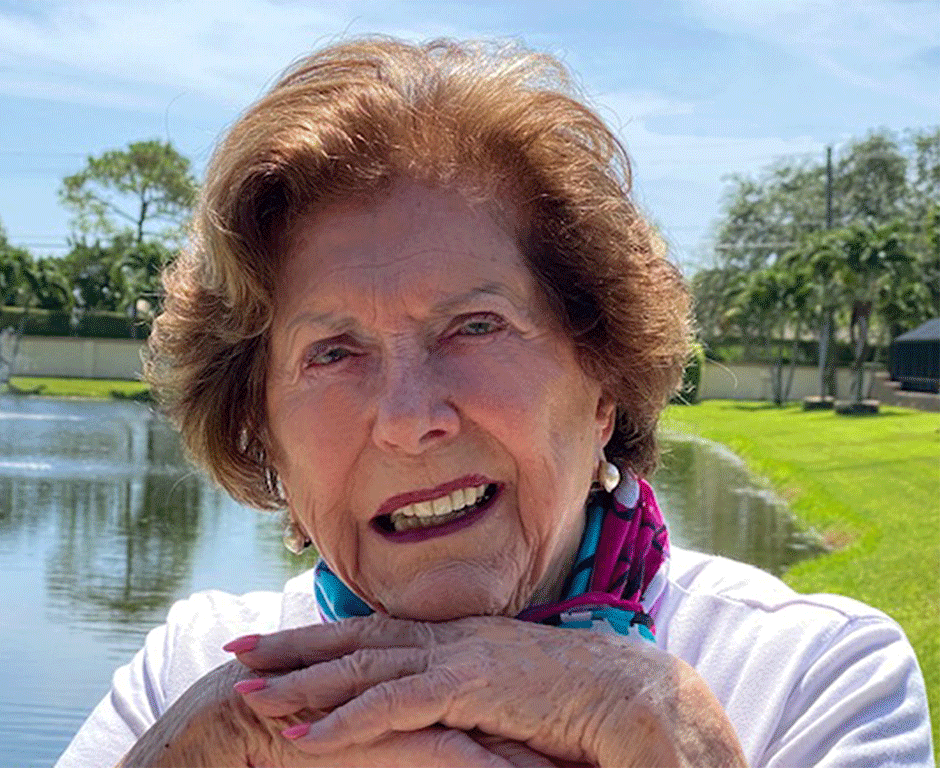 Barbara E Miller
An excellent image. I do like Stephen's mono but prefer the colour, to me it has more life. Good job on the BG but have to agree with Richard re the red spot. Well done Oliver. &nbsp Posted: 10/14/2018 14:19:02
---
Nick Muskovac
Nice portrait; You have bought out the face with some very nice lighting. I do not see the vignette. I would have cloned out the red area and added a thin beige border. &nbsp Posted: 10/16/2018 11:33:19
---
Tom Pickering

(Groups 6 & 11 & 18 & 53)
So expressive! Definitely calls for the viewer to study his face. In order to focus better on his expression, I cropped out everything but his facial features. I also opted to add a bit more sharpening and give him a bit of a smile. It's a sickness I know, but I sometimes feel the need to push too far. d;¬{D &nbsp
Posted: 10/25/2018 12:46:44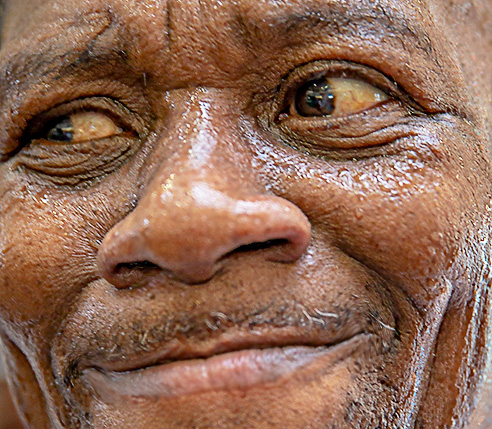 ---
Marti Buckely

(Group 22)
I like the intensity of the face. You can see he's worked hard. I'm curious as to the actual color of the man. Only you know the correct shading but to me, it seems like he's lightened up a little too much. I wondered what he would look like keeping most of the original's tone but perhaps just bringing out the eyes? &nbsp Posted: 10/27/2018 17:33:49
---
You have captured the facial features of the man and the expression is great. yes we need to look around our photos to see if there are thing that need to be removed before we send material to be looked at and give comments. &nbsp Posted: 10/28/2018 18:19:49
---