Barbara E Miller, FPSA, MPSA, EFIAP
---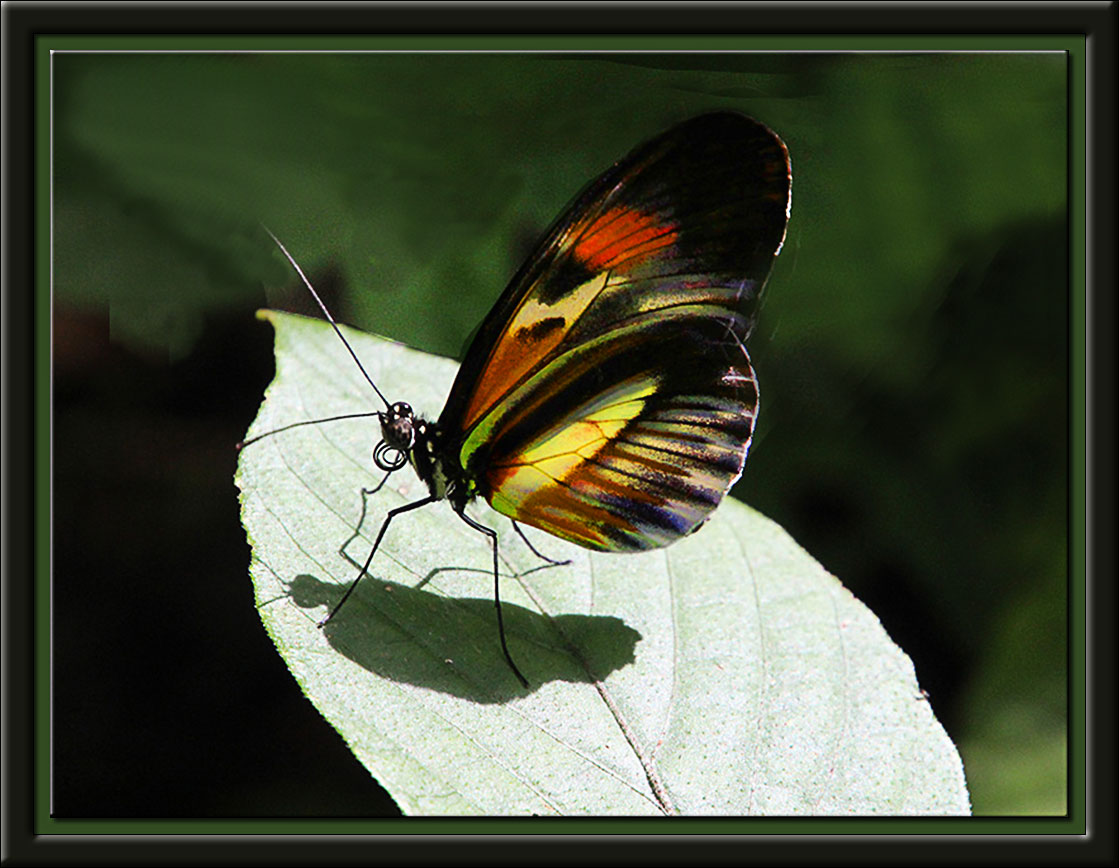 February 2018 - Butterfly and Shadow
About the Image(s)
A recent visit to Florida's Butterfly World--so many insects it was hard to choose which to show, but I particularly liked this one with the shadow. I am sure the leaf was not so pale but I couldn't darken it without damaging the shadow. I lightened the top of BG to better show off the top part of the wing. Also used H&S to brighten the wings (not to offend a purist like our NIck who has his own little butterfly farm). Finished with High Pass and border
---
This round's discussion is now closed!
8 comments posted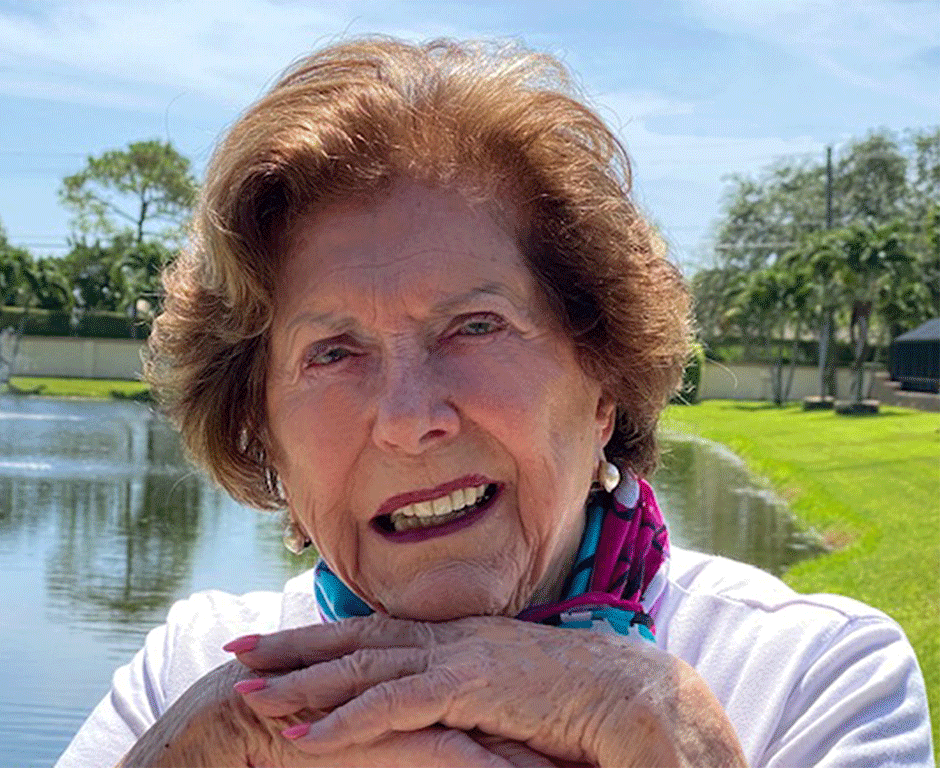 Barbara E Miller
Got to thinking about the leaf and tried an HDR effect (from the Nik collection) I thought it was an improvement (see image no.3 on the side) but enlarging it I see the wings and part of the BG need work--back to the drawing board! &nbsp Posted: 02/01/2018 12:32:44
---
Oliver Morton
Barbara, this is fantastic! I love the butterfly's shadow and the "glow" of light coming through the wings.
It might be nice to crop a bit on the right of the photo. I tried that in the image below... but didn't bother to put the frame back. (Though I like the frame on this image... and your choice really fits the photo.)
Well done!
&nbsp
Posted: 02/01/2018 16:56:58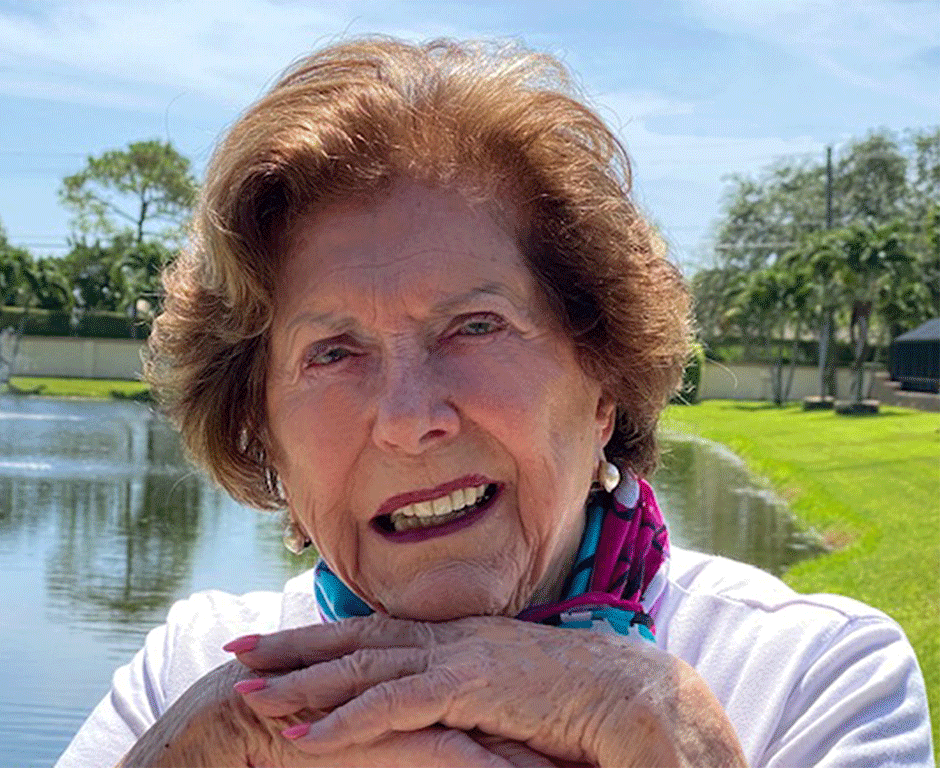 Barbara E Miller
Yes thanks, I do prefer the crop you made. &nbsp Posted: 02/02/2018 04:58:36
---
Tom Pickering

(Groups 6 & 11 & 18 & 53)
Lovely shot. One of my favorite things to do is to spend several hours in a butterfly house like this. This is certainly a fine example image from the day. Love the framing, too.
I note that there have been some artifacts and noise introduced in your attempt to brighten the background to help the wings pop. I had a try with a different approach, brightening the wings and increasing their saturation, and reducing the brightness of the leaf, which I felt was overworking the viewer's eyes. What do you think? &nbsp
Posted: 02/03/2018 13:13:41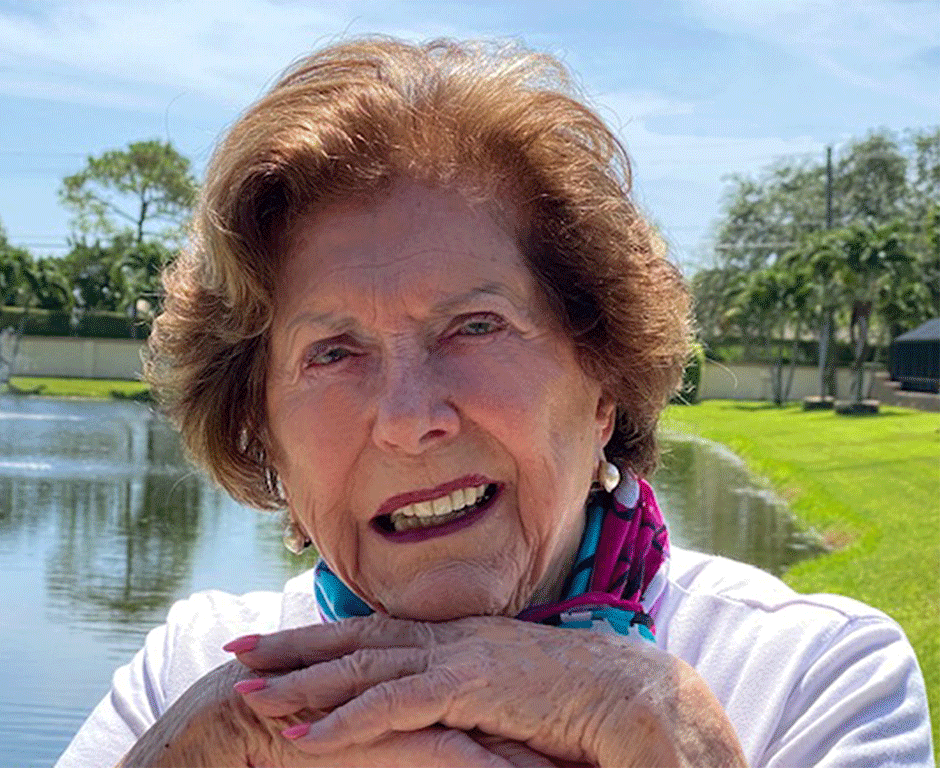 Barbara E Miller
Yes Tom, thank you, the leaf was much too bright and I toned it down as I showed in (original, although wasn't) image no. 3 but I foolishly forgot to enlarge the image to search for errors therefore had parts to be dealt with. You did much better than I! &nbsp Posted: 02/03/2018 16:00:45
---
David Cooke
I Like this very much, Barbara. The shadow makes it into a very interesting image. I felt too that the leaf was too bright and distracting and I tried darkening the whole image with a Brightness / Contrast layer the bringing back the brightness on the image except for the leaf. Somehow it lost the impact. So, on balance I prefer it just as it is. &nbsp Posted: 02/17/2018 01:10:14
---
Nick Muskovac
Barbara, I like butterflies just as you do, and as you know, have been to Butterfly World many times. It appears that you did not use a flash, but used natural light to get that shadow; the renditions with the darkened leaf does improve the image. &nbsp Posted: 02/18/2018 11:44:02
---
John Yurchak
From Your original I felt the shadow looked too green and the flower was overbrite. Toms Photo with his changes makes the butterfly stand out more as well as the photo did need some cropping as done on the photo. Photo is good and sharp . &nbsp Posted: 02/21/2018 15:10:32
---