Oliver Morton
---
October 2017 - White Butterfly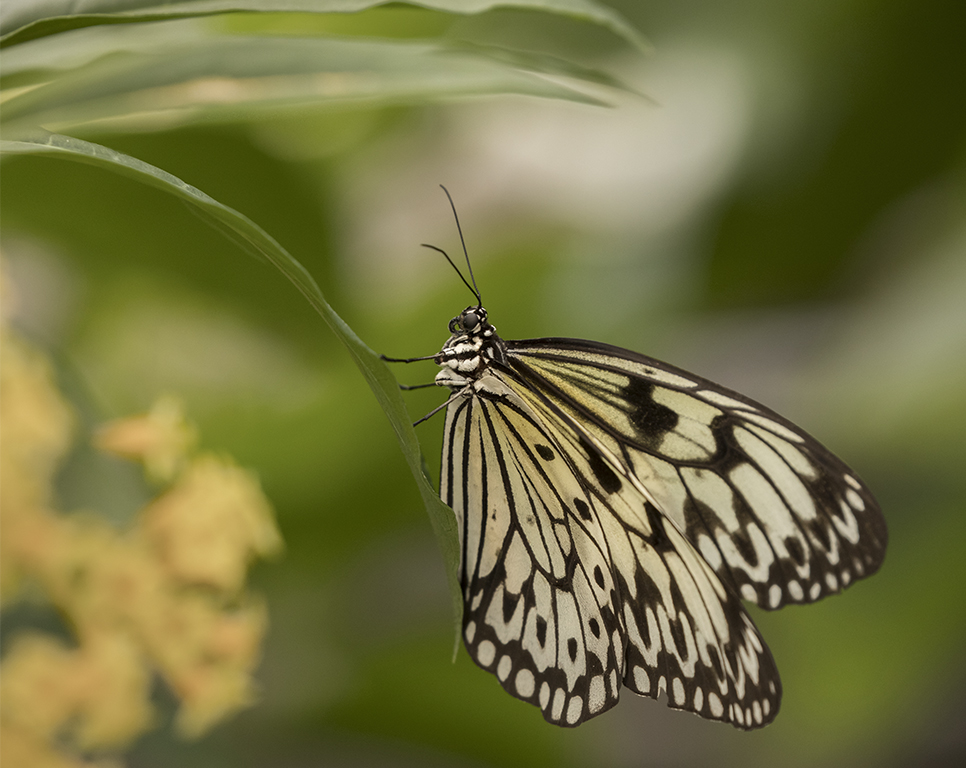 Original
About the Image(s)
This was taken recently using my Canon 5D4 and the EF100-400 lens at 400mm. The exposure was 1/124; f/8/ ISO 800.

I recently acquired Topaz Studio and I wanted to explore the various filters. Soon I realized that I could convert the image into a surreal-like photograph that had a bit of a Van Gogh flavor. I continued stacking filters until I obtained the flowing lines. Unfortunately, I couldn't find a way to eliminate the white areas outside the butterfly using the Topaz filters. Thus, I used a combination of several NIK Color Efex Pro 4 filters and the Camera Raw brush to add just a bit of color to the white.
---
This round's discussion is now closed!
14 comments posted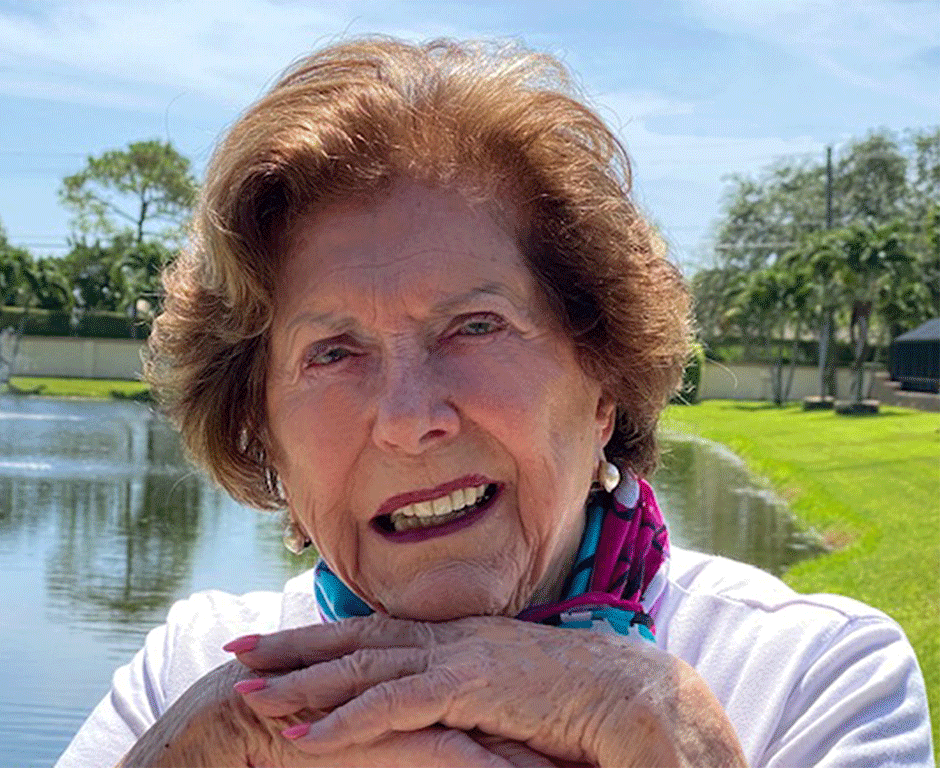 Barbara E Miller
Isn't it fun play with the various filters! It just adds a spark to the sameness (seen a hundred and one times) of the butterfly orig. image. I would tone down the white areas in the top centre and the LH side, in my opinion they draw the eye too much. someday think it is too much filter but I like the difference it presents. &nbsp Posted: 10/01/2017 07:08:01
---
Oliver Morton
Yes, filters are fun. Usually I use them to enhance an image but this time I wanted to change it completely since the original was relatively dull. I attempted to tone down the white areas but I'm not sure that it works well since there are no flowing lines in those places. Nonetheless, here's what I came up with.... your thoughts? &nbsp Posted: 10/01/2017 10:23:10
---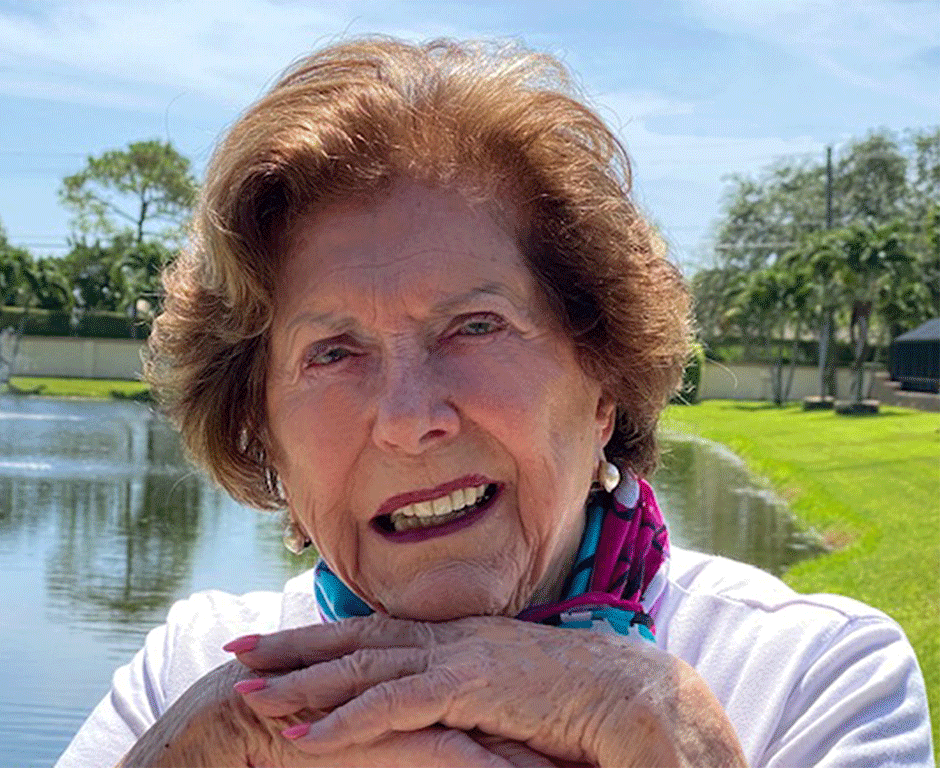 Barbara E Miller
yes, Oliver I do prefer the white parts lessened and your 'corrected' image is much to my preference. &nbsp Posted: 10/01/2017 12:56:29
---
Richard Siersma
I agree with both of you, the filters that are coming out add a whole new dimension to photography. I've always liked art but I couldn't draw so I let the camera do the drawing for me; now with these filters I can create art too.
Oliver your second posting of the butterfly is much better; there is less distraction and more of a focus on your main subject. &nbsp Posted: 10/13/2017 08:30:50
Oliver Morton
Richard, like you I don't find that I can draw artistically.

I find filters very useful but it always seems to come back to "what do I want the image to 'say'". If I think through that question prior to starting work on a picture, I find that filters are often fantastic tools just like the other tools in PS. And, of course, what I want the image to say often changes as I work on it.

Occasionally, playing around with filters to see what results (as I did with the butterfly) will produce surprising and pleasing pictures. But, usually it doesn't quite live up to my hopes. Nonetheless, it's a fun and educational exercise.

Thank you for your input. &nbsp Posted: 10/24/2017 09:06:44
---
Nick Muskovac
You have created a very nice Altered Reality image. It has some weird lines; I too agree that the white areas need to be toned down. &nbsp Posted: 10/15/2017 14:22:06
Oliver Morton
Thank you Nick. I appreciate it. &nbsp Posted: 10/24/2017 09:08:19
---
David Cooke
The filter has produced an attractive stylised image, Oliver, but it does still look like a photograph of a butterfly on a leaf which has been manipulated with a filter, as there is a lot of negative space which detracts from the main subject. I thought that if you homed in on the butterfly to remove all this then it might look more like a Van Gough Painting rather than a photograph. My attempt at this is below. &nbsp
Posted: 10/22/2017 03:20:45
---
Oliver Morton
Thank you David. I like the changes you did and I continued playing with it using your version. Frankly, no matter what I did, it never quite spoke to me. (Latest attempt below.)
Some pictures just don't work and I'm afraid this is one of them. The original was "just a boring butterfly" photo but, you're right, the filters don't seem to create the abstract I was trying for.
Thank you for working on this with me.
&nbsp
Posted: 10/23/2017 07:43:56
David Cooke
If it doesn't speak to you then you should abandon it. Having said that I think it would make a very popular greetings card and it's a significantly better image than most you see on greetings cards. Perhaps you should put it in the 'collection of possible greetings cards images' draw and see if any more turn up in your work. &nbsp Posted: 10/24/2017 01:51:54
Oliver Morton
Good thought... I'll keep it in my greeting card folder. Thanks. &nbsp Posted: 10/24/2017 09:00:07
---
John Yurchak
I am bothered by your altered reality of the butterfly for me, the B/G just makes the photo have a what I call a glaring part that just does not suit my photography realm. I am sorry but I just do not have the feel for the photo that the others have. &nbsp Posted: 10/26/2017 16:53:03
Oliver Morton
John, I definitely appreciate your candor.... and, I agree with you. As I replied to David above, "Some pictures just don't work and I'm afraid this is one of them."

Nonetheless, it was fun playing with the filters and learning their capabilities and limitations.
&nbsp Posted: 10/26/2017 17:00:59
---