Member Bios
Group Admin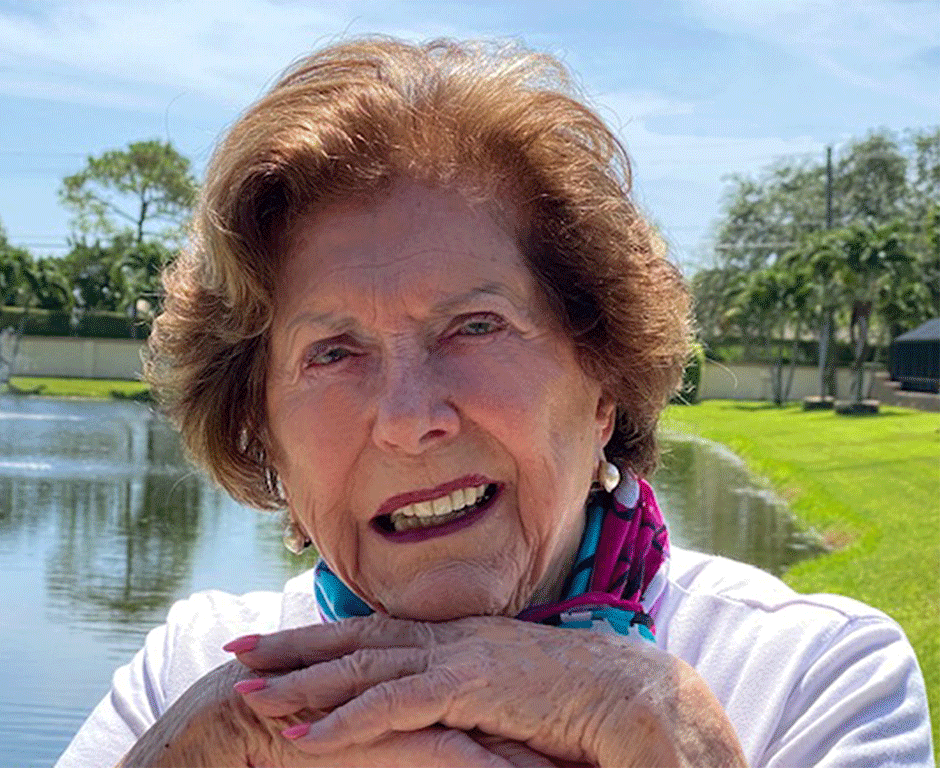 Barbara E Miller, FPSA, MPSA, EFIAP
Born in England and now residing in Florida, Barbara has been a member of PSA since 1983. She took over the Electronic Study Groups (as Digital Dialogue was originally called) when they numbered 5 and has served in a number of capacities for PSA. Director of Region 8 for 5 years; Chairperson of the Photo Travel Division Travel sets and Travelettes for 7 years; Chairperson of the EID and PID exhibitions for 16 years, and Tropical Image Exhibition 9 years. On the local front served as president of the Delray Camera Club and a member of the board of directors of the Boynton Beach Camera Club, serving as PSA rep for them as well as the Photographic Arts of South Florida. Numerous judging of international exhibitions and local clubs. 5 galaxies in CPID, 5 stars EID, 4 stars Small Print Division, 4 stars Nature Division, 4 stars Photo Journalism Division and 4 stars Photo Travel Division has earned her an MPSA.The honours of Associate (APSA) and Fellowship (FPSA) in the Photographic Society of America were awarded in 1995 and 2001. The prestigious Peabody Award for Significant Contribution to Photography was bestowed in 2014; and the most coveted honour, the President's Award, was given 2015.
Her camera equipment is Canon and a Lumix Panasonic point and shoot; favourite subjects are table top and flowers
---
---
---
David Cooke
David lives in Bristol in the South West of England and, like many photographers, he has been interested in photography since he was at school. His father was a keen photographer and so he had access to a small darkroom at home. He was very active at school as a photographer, taking most of the images for the school magazine and later, at Leeds University, he worked on the weekly student newspaper, firstly as Pictures Editor and later as Features Editor and then Assistant Editor.

After graduating and subsequently getting his PhD in combustion engineering, he worked in industry and local government before joining the UK Open University. During this time, photography took a back seat until he was given a Nikon D70 for his birthday in 2006 - and the love of making images was rekindled.

He joined the Royal Photographic Society (RPS) in the same year and was awarded the distinction of Licentiate of the Society on 28th February 2008. On 16th June 2009, he was awarded the further RPS distinction of Associate of the Society in Visual Art. In March 2011 he was awarded an AFIAP (Artiste International Federation of Photographic Art) and on 3rd June 2013 he received an EFIAP (Excellence International Federation of Photographic Art). He gained a Fellowship of the Royal Photographic Society (FRPS) in Visual Art in May 2015. The FRPS is the highest distinction the Society awards.

David retired from full time employment with the Open University in 2010 and is now free to concentrate more on his photography.

He uses a Nikon D800, mostly with Nikon 28mm, 50mm, 85mm and 135mm prime lenses. His photographic interests are wide-ranging but his main interest is in photographing people in their environment.

David is a Trustee and member of the Council of the Royal Photographic Society and Chair of the RPS Education Committee. He was Chair of RPS Digital Imaging Group (2011-2014) and editor of the Group's quarterly magazine, 'DIGIT' (2010-2014) and currently he edits the RPS Visual Art Group magazine 'Visual Art' (2010-present).


---
---
---
Phil Zolla
Hello, I am Phil…. I am a hobby photographer with my favorites being sports, landscapes, and astrophotography .. been doing it for a little while now and enjoy it immensely when I am not working.. :)

I have been a canon shooter all my life. I have a Canon 6D for my landscapes and a Canon 7D for sports, with many lenses..

---
---
---
Oliver Morton
Oliver lives in a suburb of Washington D.C. Although he does not recall when he first became fascinated with photography, he does remember his first camera and the experiences he enjoyed with it very fondly. Oliver was in 9th grade and was living in Taiwan. He was an army brat. He recalls that his best friend at the time was a young man named Chen Lung. Chen spoke very little English and Oliver spoke about the same amount of Mandarin. Carrying English/Mandarin dictionaries with them became their best way of communicating. But, this did not deter their friendship. Chen was eager to share the beauty of his country and wanted Oliver to experience it all. Oliver would capture all that he saw with his camera and still treasures the memories of their trips together through the mountains and into the cities of Taiwan.
Since his father was in the army, Oliver's family moved a great deal during his childhood. He got to experience life in Japan, Germany and Taiwan as well as numerous locations in the USA.
Oliver's advanced education was in physics and he worked at the National Institutes of Health (NIH) for 48 years dealing with computing technologies and NIH medical research grants. Now that he's mostly retired he is able to devote much more time to photography.
Every aspect of photography fascinates Oliver. Today, with his Canon 5D Mark IV in hand, he shoots anything that triggers an emotional response in him. That ranges from candid portraits to beautiful landscapes and a variety of other subjects. To Oliver a key goal of his photographs is to instill the same feelings in the viewer that he had when he initially captured an image.
Oliver has been using Photoshop for a long time and on two occasions has been sponsored to travel to England to teach it. However, he feels there is a lot more he can learn about this full featured (and evolving) processing product. He is especially interested in learning how to enhance the feelings created by his pictures.

---
---
---
John Yurchak, APSA
I started in photography in 1957 with 3 very dear friends that gave me much encouragement to start. They were Richard Biddle who is now deceased, Paul Maloney who was the sports photographer and writer for the Greeley Tribune newspaper, and Ken Hikida who own Kens Camera in Greeley without their help I would not have stayed in photography.

I joined PSA in 1973 and I have being doing B/W photography in my own darkroom and as well as all kind of slide work, but the main interested I started with was Nature photography in which I entered many Salons to earn 2 Stars as a nature Exhibitor.

Now I am still doing darkroom work in PSA Pictorial Study Group in B/W as well as a Nature Slide Study Group and I belong High Country Camera Club in Colorado. I do make prints with the computer for this camera club and do slide work as well in all types, Glassware, Black Light, Close up, Nature and use of Litho with color slides. I still use film for my digital work using a Canon EOS 10s and Canon Elan 7e for all my work.

I use either Provia 100 or Sensia 100 Slide film or TRI X for my B/W work. I then scan the film with my Minolta Dimage Scan Dual Slide film at 2438 dpi and then export to Photoshop 7 for all my manipulations for my prints, I use the Epson 1280 printer for my prints for my camera club usually 11 X 17 prints. I usually do not go to the 13 X 19 that are available for the 1280 printer.

I am just a beginner for any manipulations of the image and just do mostly straight prints or some modification to the print. I will need all the help that this group can give me.
---
---
---
Nick Muskovac, FPSA, MPSA
Nick lives in Palm Harbor, Florida. He has been involved in photography for over 25 years. His work has been published in Popular Photography and Petersen's PhotoGRAPHIC Magazines. Nick has also published several articles in the PSA Journal and contributed images for the PSA Journal cover. He is a member of the Suncoast Camera Club in Clearwater, Florida. He is also the past Chairman and presently the Webmaster for the PSA-Central Florida Chapter and has given several Electronic Imaging programs for its members.
Nick has been a member of PSA since 1992. He enjoys entering the PSA International Exhibitions. He has his 7th Galaxy in Color Slides and 6 Galaxies in Nature and recently received his MPSA. He has 2 Galaxies in EID and over 2000 acceptances in PSA International Exhibitions.
Nick introduced Electronic Imaging International Exhibitions in the USA in 2002. Entry Forms and Images were sent ON-LINE via the Internet.

His Exhibition "SUNCOAST VIRTUAL" celebrated its 10th anniversary in 2011.

Nick's new love is 3-D. Nick also has earned 3 Stars in 3-D and wrote an article titled: "MAKING 3-D IMAGES", which was published in the PSA Journal, May-2011 Issue. He has given numerous Programs on Electronic Imaging at the PSA Conference, including one on PAINTER.

Nick volunteers much of his time to PSA. He wears many hats in EID:
Whos Who Director
Star Ratings Director
Creative Competition for Individuals Chairman
Image of the year competition Chairman

Email him at nmuskovac@tampabay.rr.com for information on how to apply for EID STARS.

Besides Electronic Imaging, Nick likes to photograph nature out west, and also takes advantage of the many bird species in his home state. He is an experimenter and loves to do Creative Electronic Imaging. Nick says he enjoys this phase of "Painting With Light" in his Computer Darkroom. Nick has been doing Electronic Imaging on the Computer since 1994. He is a Photoshop user who started with PS2.5 and has worked his way up through all the upgrades to his present version Photoshop CS5. Nick also uses the Software Program PAINTER to express his artwork.
Nick is an equipment nut, and here is some of his Electronic Imaging stuff:

Cameras: Canon 40D, Canon Rebel T2i, Canon 20D converted to an Infrared Camera,
FUJIFILM FINEPIX REAL 3-D Digital Camera.
Computer: Dell 3.0GHZ Pentium 8 GB RAM; 1 TB Hard Drive; 24 inch LCD flat monitor. Two external 500 GB hard drives. Printers: Epson R1900 Ink Jet; HP Laser Jet P1102w; Dell 15" Laptop and Electronic Projector Mitsubishi XL5U used for his Electronic Imaging Exhibitions and Programs.
---
---
---
Richard Siersma
I have been interested in photography virtually all of my life, joining my father and older brother in their love of all things related to cameras when I was a small child.

In my 20's, I was able to obtain a position as a studio photographer, but after a few years I had to find a better paying job to support my family. At that time, I embarked upon a career in information technology and communications with the U.S.Navy, retiring after 25 years of service.

I enjoy taking photos of all types of subjects, but my current interest is in Macro Photography which allows me to use my lenses, filters and tubes to discover normally unseen features of the natural world. My current cameras are the Nikon D500 and the D810.

I have been retired for a couple of years now and fortunately we have moved to a community that actively supports my three major interests: photography, pottery, and wood working. Moving to Sun City and joining the Photography Club enabled me to devote the desired amount of time to my pursuit of mastering the art of photography.

Rick Siersma