Member Bios
Group Admin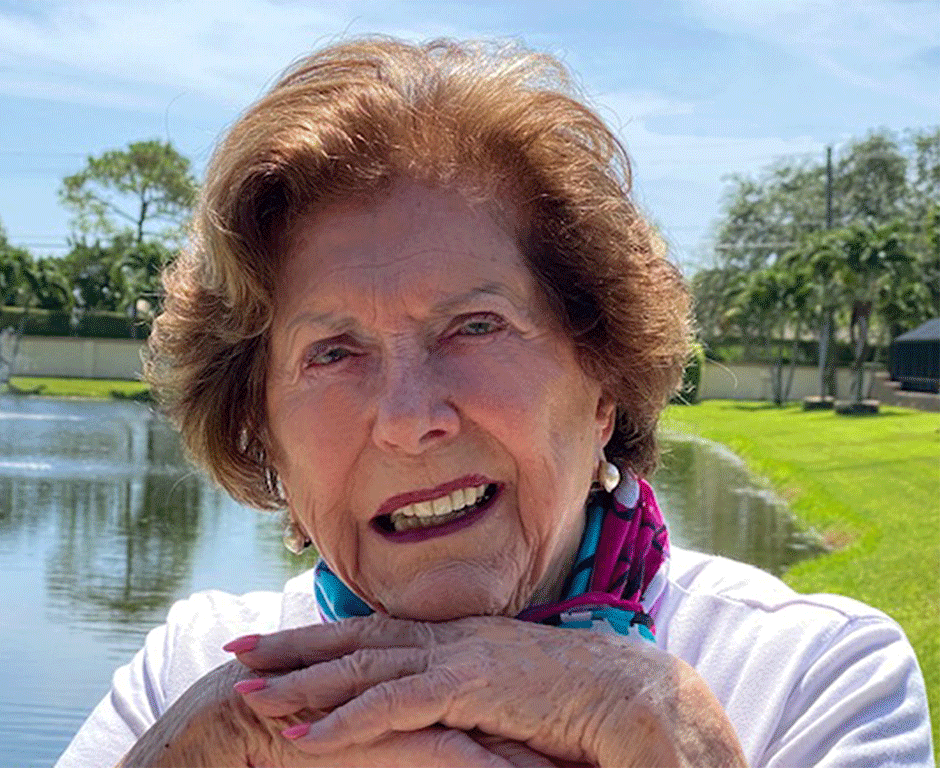 Barbara E Miller, HonPSA, MPSA, EFIAP
Born in England and now residing in Florida, Barbara has been a member of PSA since 1983. She took over the Electronic Study Groups (as Digital Dialogue was originally called) when they numbered 5 and has served in a number of capacities for PSA. Director of Region 8 for 5 years; Chairperson of the Photo Travel Division Travel sets and Travelettes for 7 years; Chairperson of the EID and PID exhibitions for 16 years, and Tropical Image Exhibition 9 years. On the local front served as president of the Delray Camera Club and a member of the board of directors of the Boynton Beach Camera Club, serving as PSA rep for them as well as the Photographic Arts of South Florida. Numerous judging of international exhibitions and local clubs. 5 galaxies in CPID, 5 stars EID, 4 stars Small Print Division, 4 stars Nature Division, 4 stars Photo Journalism Division and 4 stars Photo Travel Division has earned her an MPSA.
AWARDS
1995 the honour of Associate (APSA)
2001 the honour of Fellowship (FPSA)
2014 the prestigious Peabody Award for Significant Contribution to Photography
2015 the most coveted honour, the President's Award for exceptional service
2020 elected Honorary Member for leadership and enthusiastic service to PSA

Her camera equipment is Canon Rebel. IPhone 10; favourite subjects are table top and flowers
---
---
---
David Price, EPSA
I took up photography as a hobby in 2011 after retiring from work. I am currently a member of two clubs, West Cumbria Photo Group and Keswick Photographic Society both in Cumbria in the Northwest of England.

I have been entering Exhibitions since May 2014 and joined PSA in September 2016. I like taking images of most subjects, although I particularly like to take pictures of people I meet on the street. I like to manipulate my images in Photoshop and convert many to mono in Nik Silver Efex. I frequently enter competitions and exhibitions and I was a regular entrant in Print of the Month. I have learned much through peoples honest and open critiques.
---
---
---
Jim Horn, QPSA
Jim Horn Biography - I live in Oxford, PA which is within 8 miles of the Conowingo Dam Hydroelectric Plant on the Susquehanna River where there are 50 nesting pairs of eagles, osprey, ducks, and heron year-round. I am happily married to Linda who loves the same things and why we retired here. I have loved photography since college and always want to improve. I belonged to Tri-County-Camera-Club in Nutley, NJ and Baltimore Camera Club. I currently belong to Harford County Photography Group and Fair Hill Photography Group and am still learning how to improve the quality of my photographs. I recently retired as the pastor of West Nottingham Presbyterian Church in Colora, MD. I graduated from Princeton Theological Seminary in 1977 and received my Doctor of Ministry from Columbia Theological Seminary in 1993.
---
---
---
Oliver Morton
Oliver ("Pete") lives in a suburb of Washington D.C. Although he does not recall when he first became fascinated with photography, he does remember his first camera and the experiences he enjoyed with it very fondly. Oliver was in 9th grade and was living in Taiwan. He was an army brat. He recalls that his best friend at the time was a young man named Chen Lung. Chen spoke very little English and Oliver spoke about the same amount of Mandarin. Carrying English/Mandarin dictionaries with them became their best way of communicating. But, this did not deter their friendship. Chen was eager to share the beauty of his country and wanted Oliver to experience it all. Oliver would capture all that he saw with his camera and still treasures the memories of their trips together through the mountains and into the cities of Taiwan.

Since his father was in the army, Oliver's family moved a great deal during his childhood. He got to experience life in Japan, Germany and Taiwan as well as numerous locations in the USA.

Oliver's advanced education was in physics and he worked at the National Institutes of Health (NIH) for 48 years dealing with computing technologies and NIH medical research grants. Now that he has mostly retired he is able to devote much more time to photography.

Every aspect of photography fascinates Oliver. Today, with his Canon 5D Mark IV in hand, he shoots anything that triggers an emotional response in him. That ranges from candid portraits to beautiful landscapes and a variety of other subjects. To Oliver a key goal of his photographs is to instill the same feelings in the viewer that he had when he initially captured an image.

Oliver has been using Photoshop for a long time and on two occasions has been sponsored to travel to England to teach it. However, he feels there is a lot more he can learn about this full featured (and evolving) processing product. He is especially interested in learning how to enhance the feelings created by his pictures.

---
---
---
Mark Burgess
My first real camera was an Olympus OM1, the original Olympus compact 35mm SLR. I always enjoyed photography loving the way that magic moments could be transformed into amazing memories.
Now I am driven to find opportunities from things as simple as a walk along the beach that can be captured in a way that is precious to me and to anyone else that might enjoy my images.
Searching through the lens for something special drives my daily passion for photography.
Today I shoot with a Sony A7Riv and an Olympus EM1ii
https://www.kumanu.net/
https://www.flickr.com/photos/136010940@N04/
---
---
---
Sophia Schade
Born in Athens Greece, spent my teenage years in Maryland and traveled the US and abroad with my job. My husband Dennis and I retired to Bluffton, South Carolina in 2015 and quickly found my hobby in Photography.
My interest in Photography began when we moved to Sun City, photographing the beautiful nature and wildlife that the low-country has to offer.
My goal is to capture the beauty around me and create memories that capture the moments to last a lifetime. I try not to just take a photo; I like telling stories with my photos. I'm on a constant journey of discovering a world flooded with beauty and I am grateful every day to have found such a fulfilling hobby.
I am a member of the Sun City photographers club, the Beaufort Camera club, CNPA and now PSA.
Four years ago, I joined the Sun City photography club at the novice level and have won enough ribbons to move to the expert category.
---
---
---
Richard Siersma
I have been interested in photography virtually all of my life, joining my father and older brother in their love of all things related to cameras when I was a small child.

In my 20's, I was able to obtain a position as a studio photographer, but after a few years I had to find a better paying job to support my family. At that time, I embarked upon a career in information technology and communications with the U.S.Navy, retiring after 25 years of service.

I enjoy taking photos of all types of subjects, but my current interest is in Macro Photography which allows me to use my lenses, filters and tubes to discover normally unseen features of the natural world. My current cameras are the Nikon D500 and the D810.

I have been retired for a couple of years now and fortunately we have moved to a community that actively supports my three major interests: photography, pottery, and wood working. Moving to Sun City and joining the Photography Club enabled me to devote the desired amount of time to my pursuit of mastering the art of photography.

Rick Siersma