Gary Butler
---
April 2021 - Upper Falls Sunset
About the Image(s)
This image was shot at Letchworth State Park in upstate New York mid-October last year. I originally went to this location to shoot a series of images with long duration later in the evening. I arrived at 5 PM and as I walked the desired location this train came across the trestle. In 44 years this is only the 2nd time I have seen a train on this bridge. I quickly set up and got several 3-shot exposures of the scene. The Camera setup was 35mm focal length, at f/10 and ISO 1000 for 1/200, 1/80 and 1/20 seconds.

I processed each set using sync'ed LR basic adjustments and then HDR Efex Pro Realistic [resets to get the image. In HDR processing I highlighted the center image and set Ghosting and Alignment at 80% to eliminate the train motion. (Some cleanup was still needed in the final HDR.

I used Topaz Studio 2 AI clear to improvement the clarity, especially for the train. Local adjustments were made to saturation, sharpness and color using Viveza. Tonal Contrast was used selectively in Color Efex Pro. Finally a "Big Softie" Vignette was added in On1 Photo Raw.
---
11 comments posted
---
---
---
Marie Costanza

(Group 72)
Gary, I am a member of a Group #72. Our moderator, Isaac Vaisman, sent me your image because I posted an image from Letchworth in our group. Your image is simply breathtaking! What a treat to catch the train. Your lighting and post processing are stunning. I wanted to go to Letchworth during the winter this year but we never made it. I live in Webster so we are about an hour away. After seeing your image, I will definitely return in the fall! &nbsp Posted: 04/01/2021 18:39:42
---
---
---
Gary Butler
Marie, Thanks for the note. This is quite a coincidence as I also live in Webster New York. Perhaps next time we could try a shot like this together. I am always looking for somebody to shoot pictures with. &nbsp Posted: 04/01/2021 20:25:45
---
---
---
Vella Kendall
The colors are gorgeous. It is like a painting. This is a photo one dreams of creating. Thank you for giving the name of the place also. I am adding it to my list of places to see in the USA. &nbsp Posted: 04/01/2021 21:33:56
---
---
---
Guy Davies
What a great place! It is a superb viewpoint and the bonus was the train. I guess the light was very contrasty leading you to use HDR to capture the full range of tones. This has been done well and you have handled the train movement very well. I would not have spotted the vignette if you had not mentioned it, so it is clearly very effective. From a personal point of view I would like to see just a little more contrast in the image to strengthen the shadow areas and make the waterfall stand out more. &nbsp Posted: 04/02/2021 05:03:39
---
---
---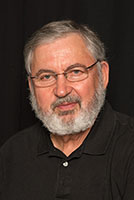 Isaac Vaisman M.D.
Gary, very nice fall colors landscape with the added bonus of the presence of the train. The waterfall with the mist adds interest to the image. The image is sharp My only observation is that the clouds/sky overpowers the rest of the image due to the strong HDR rendition, giving the impression of a painterly effect, also adding a slight blue hue to the water. Your vantage point really takes our eyes into the canyon. &nbsp Posted: 04/02/2021 07:17:20
Gary Butler
Since you mentioned it, it is now time for total disclosure. The sky is not an HDR but a compilation of one image taken every minute for 45 minutes. I used a program called Starstax that was described by JR Schnelzer in a PSA journal in 2017. Same sky just a different day.

Having said that you think it overpowers the landscape a bit, what would you suggest to bring better balance? Thanks. &nbsp Posted: 04/05/2021 11:28:47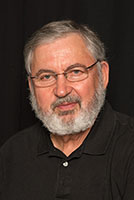 Isaac Vaisman M.D.
How about the image just with one exposure sky ?? &nbsp Posted: 04/05/2021 13:39:18
Guy Davies
What was wrong with the original sky? &nbsp Posted: 04/13/2021 09:54:56
Gary Butler
The original sky had a high haze that didn't keep the banks from
being lit but left a light uniform look to the higher background sky. &nbsp Posted: 04/13/2021 10:37:55
Guy Davies
You did a nice blending job with the new sky. &nbsp Posted: 04/14/2021 03:28:16
---
---
---
Ian Chantler
Hi Gary
What a lead in, the HDR process has really emphasised the fall colours the 2 rock faces either side of the river just hold the eye to the waterfall,then up to the bridge and that wonderful train as the fall colours are so strong I feel the sky fits in with the rest of the image and does not overpower the image.
This is a brilliant piece of composition everything is in the right place and carries the eye very easily around the image. &nbsp Posted: 04/11/2021 14:32:39
---
---
---
Please log in to post a comment