Erik Rosengren, FPSA, PPSA
---
February 2021 - Life of a homeless man
About the Image(s)
How I did it—I flew to Bosque Dec 1999 for the purpose of photographing the wading birds plus some astrophotography using old mine buildings and other unusual structures as interesting foregrounds. During mid-day we drove to the little town of San Antonio for street photography. Low and behold I sighted a homeless man eating some fruit and keeping an eye on the "Walker" containing all his belongings. Tools for the day, Canon 7D Mark 11, coupled with my trusty 100-400 Canon 4.5-5.6 IS lens. I stood behind an electric pole to wait for the right composition. My settings were f 8. 200 ISO @ 800th of a second @ 240 mm. Lots of work in post. After sharpening, bringing up the contrast, Content Aware to remove distractions, cropping and clicking on auto in Bridge then darkening the white wall a P.J. shot emerged telling a sad story. Please stay well and healthy my Study Group friends.


---
4 comments posted
---
---
---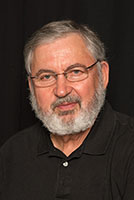 Isaac Vaisman M.D.
Erik, good street photography example (or photojournalistic). The image tells the sad story of this man's life. The time of the day shows a harsh light hitting him directly creating a strong shadow, which gives tridimensionality to the image. Interesting to note the way the two wagon wood wheels were used as ornament and windows on the wall. I think that the white area on the right of the man is empty space not adding but distracting for being pure white so I cropped the image as a portrait with a 4:5 (8:10) proportion. It is sharp and the colors are very bright. &nbsp
Posted: 02/06/2021 11:21:14
---
---
---
Guy Davies
I like the positioning of the man in the frame, looking to his right into empty space, a metaphor pehaps for his future. However, I share Isaac's view that the large area of plain white is distracting. My solotion to this is to select the white area and use a Curves layer in the separate Red and Blue channels to put some colour into the area, then a second Curves layer on the same selection to pull the black point way over to the right to the base of the histogram to put contrast into the wall and pull out some detail. Fianlly, merge to a new layer and apply the Shadows/Highlights adjustment at the default setting to bring out the detail in the blacks then use another Curves layer to restore contrast. &nbsp
Posted: 02/09/2021 07:35:29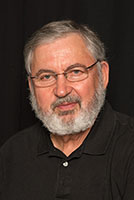 Isaac Vaisman M.D.
Guy, very interesting and intense rendition. &nbsp Posted: 02/10/2021 17:08:12
---
---
---
Ian Chantler
Hi Erik
Firstly I echo your wishes to the rest of the group to stay safe and healthy.
Cropping wise I like your original as the mans gaze is that way I feel that attracts my attention and feels right I love what Guy has achieved and found some extra texture and colour this is more to me than street photography I think its a wonderful piece of photojournalism and I can only hope that life has looked a little more kindly on this man.

&nbsp Posted: 02/15/2021 12:47:04
---
---
---
Please log in to post a comment