Erik Rosengren, FPSA, PPSA
---
January 2021 - Feeding time - Celery fields
About the Image(s)
How I did it—About 8 yrs. ago, on a beautiful afternoon, I decided to shoot Sandhill Cranes as they flew in to roost in the "Celery Fields". This Honey Hole is located in Sarasota Park, about 1 Hr. South of my home located in Largo, FL. Tools for the day, Canon 7D coupled with a 100-400mm f4.5-5.6 lens and a Better Beamer extended flash unit, mounted on a Canon Speed lite 550EX flash, set on Hi Speed Sync at -2 to create a little fill flash for my subjects, shot off hand. After making several images of the cranes in final approach mode I noticed the lovely hue of purple, blue and pink as the sky darkened. It rendered the subjects and background delightful and serine. Ergo, the birth of "Feeding Time-Celery Fields". My settings were f 11 to provide sharp subjects, 400 ISO to obtain enough light and shudder speed of 500th of a second.



Let us all stay safe, mask up, stay away from crowds and continue to shoot in out of the way places. Happy New Year to all.

---
5 comments posted
---
---
---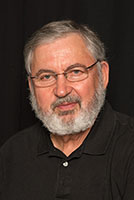 Isaac Vaisman M.D.
Erik, this image denotes silence, peace, beauty. It is very sharp. The colors, specially the reflections in the water, are superb. The sandhill cranes are incredible birds. Most of the time the come in flocks. Just to be picky, I would crop a little from either side to end with an odd number of birds. Well done. &nbsp Posted: 01/05/2021 07:49:04
Erik Rosengren
Happy New Year Isaac, I prefer odd numbers as well however I added some canvas to the left side to create better balance and decided in this case I preferred 8 subjects. In PP I added water to the right foreground to eliminate some shoreline, darkened 3 light birds, added Vibrance, a touch of Dehaze, Define 11 to remove some noise then slight crop of foreground. &nbsp Posted: 01/05/2021 09:48:00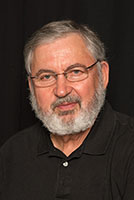 Isaac Vaisman M.D.
Erik, Happy New year 2 U 2. As they say "Beauty is in the eyes of the beholder". &nbsp Posted: 01/05/2021 10:03:03
---
---
---
Guy Davies
Erik, the light here is just right. The birds stand out very well against the soft evening colours, and I love the perfect reflections in the still water. My only slight problem is the two birds that blend together, third and fourth from the left, especially because you can only see the reflection of the lower, nearer bird. The reflection of the other is hidden by the nearer one. I would zap the upper bird and then it looks fine - even gives you seven birds to make Isaac happy. Not something you could do for a Natural History exhibition, but OK for this group. &nbsp Posted: 01/07/2021 10:10:30
---
---
---
Ian Chantler
Hi Erik
As always a delight to see your nature images and this is something totally different the colours are beautiful the light must have been really challenging which makes the image even more remarkable.
A scene of peace and tranquility at the end of the day a joy to see. &nbsp Posted: 01/15/2021 11:27:23
---
---
---
Please log in to post a comment