Isaac Vaisman M.D., FACRO
---
January 2021 - Fish rock - Halong bay - Vietnam
About the Image(s)
Ha Long Bay is a UNESCO World Heritage site since year 2000, in the Quang Ninh Province in Vietnam. The name means "descending Dragon". The bay features thousands of limestone isles which are monolithic and each one is topped with thick jungle vegetation, in various shapes and sizes. The limestone in this bay has gone through 500 million years of formation in different conditions, starting at the beginning of the Cambrian period. There is a community of around 1600 people arranged in floating fishing villages.
One of the isles has been shaped by the elements looking like a fish.
The image was created in the early morning, backlith and there is some remnant of fog giving this ethereal look. I used the Nikon D850 with the Nikkor lens 28-300 mm f/3.5-5.6 at 62 mm and these settings: ISO 250, 1/1000 sec, f/8.0. The image was PP in LightRoom for white balance, reduced brightness, added light to the shadows and used the dehaze filter as well. Cropped as is.


---
4 comments posted
---
---
---
Guy Davies
Well I can see why it is called 'Fish Rock' and you did well to position the boat nicely in the gap between the two limestone monoliths. The image shows nicely the erosion taking place at water level, especially on the right hand rock. This will no doubt be accelerated by increasing carbon dioxide dissolving in the water and making it more acidic. Presumably the right hand rock will topple over in the not too distant future. I like the thin mist or fog helping to separate the big rocks from the background. The clouds seem to have a slight yellow cast and I feel it is nicer to take that out. If you include the blue sky in the same selection, it makes the blue stronger too. &nbsp
Posted: 01/07/2021 09:24:43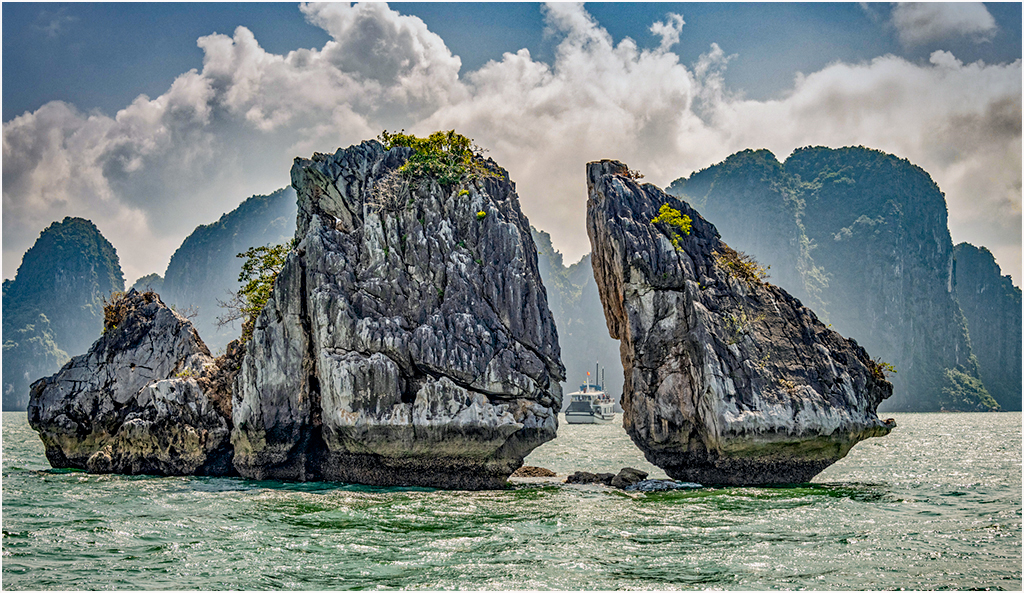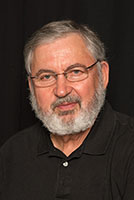 Isaac Vaisman M.D.
Thank you Guy. It looks better now &nbsp Posted: 01/08/2021 06:05:18
---
---
---
Ian Chantler
Hi Isaac
I have seen many documentaries which have shown all these rock formations it must be an amazing experience to see them in real life,I really like the composition and the lingering mist in the background really adds to the image I realise you would have to have taken the picture quickly while you had this angle its a pity there is another boat in the gap between the rocks but that is beyond your control,I like Guys tweeks. &nbsp Posted: 01/10/2021 14:33:06
---
---
---
Erik Rosengren
The image is well balanced and offers good clouds as well. I feel the boat adds interest and you observed the Rule of Thirds. Guys twick added strength to the offering. &nbsp Posted: 01/17/2021 10:55:03
---
---
---
Please log in to post a comment