Ian Chantler
---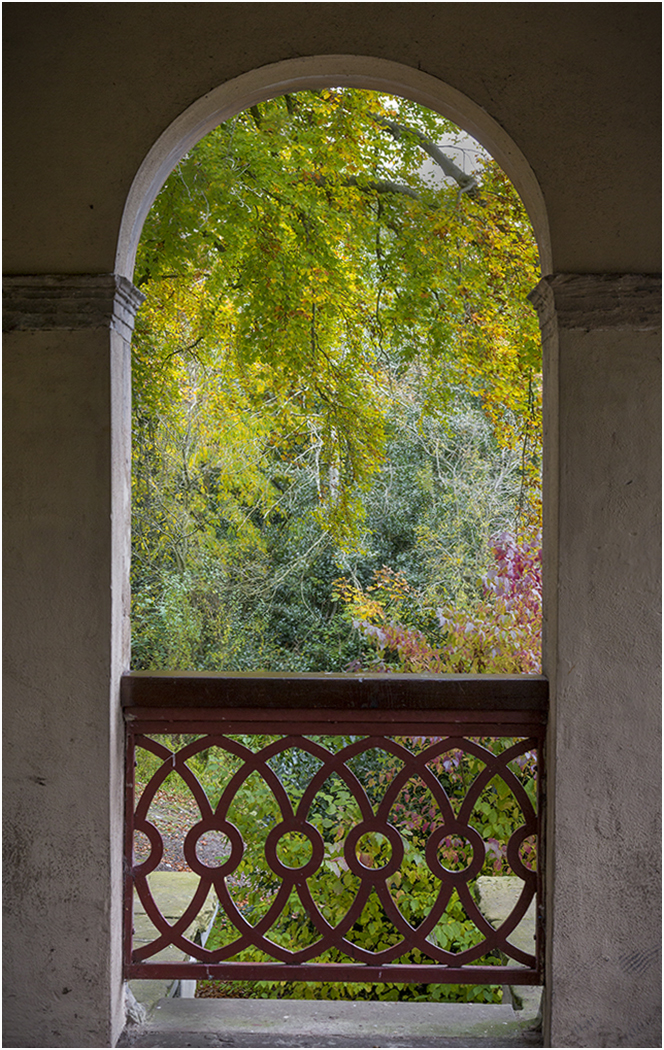 November 2020 - Autumn splendour
About the Image(s)


I am so lucky to live about 15 minutes drive from the beautiful Birkenhead Park a fortnight ago I went for a walk around the lake to take in the Autumn colours for me the highlight is always a visit to the Victorian boathouse a gorgeous building with marbled floors the upper section gives views along the lake the lower section drops into the water and was used for storing Victorian steam lake boats this image was taken from the upper section looking out over the trees alongside just starting to change into their Autumnal splendour.
As I side note Central Park New York was based on the design of Birkenhead Park.


How I did it


Camera Canon EOS 5D Mk III, lens EF24-105mm f/4L IS USM f7.1, 1/50s ( hand held ) ISO 500 focal length 47mm. RAW file adjusted in Photoshop levels adjustment highlights and shadows,dodged and burnt,cropped sharpened using a high pass filter and a 2px border added.


---
This round's discussion is now closed!
10 comments posted
---
---
---
Joseph Hearst
I'm sorry Ian, but I can't understand the composition of the Autumnal splendor. I think you'd need to wait until some more colors appear to provide a center of interest. &nbsp Posted: 11/11/2020 12:23:42
Guy Davies
Joe, we generally don't get the vivid fall colours that you get across the Atlantic. Ours are less spectacular but can be enjoyed just as much. &nbsp Posted: 11/13/2020 08:44:36
---
---
---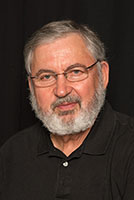 Isaac Vaisman M.D.
Ian, nice variety of fall colors framed by the arch, in the very center of the frame. It is sharp. We not always have to stick to the "rules. In photography, some rules are meant to be ignored, and there is always room to be unconventional. This image records that you were there. &nbsp Posted: 11/11/2020 13:56:31
---
---
---
Guy Davies
Ian, this image sums up a lot of what we are experiencing at the moment. The autumnal colours are tyipcal of old English deciduous trees at this time of the year - gentle blends of yellows, greens and some reds. The framing of the shot by the window opening is a metaphor for our being confined (mainly) indoors and having to enjoy the outside scene by gazing wistfully out of the window. The deccorative balustrade is typical of Victorian architecture. The image is very calming and restful. &nbsp Posted: 11/13/2020 08:41:33
Ian Chantler
Very much appreciated and the analogy is very very fitting thanks Guy. &nbsp Posted: 11/13/2020 13:09:15
---
---
---
Vella Kendall
Interesting to know about autumn foliage. The symmetry is a nice frame for the foliage. &nbsp Posted: 11/17/2020 16:08:51
---
---
---
Erik Rosengren
A soft relaxed view of the garden. The soft Fall color is very inviting and is beckoning me to take a walk there and appreciate all of the surrounding Nature that God has provided. &nbsp Posted: 11/19/2020 13:21:11
Ian Chantler
Hi Erik
its very rare an image can replicate the beauty of nature and this one certainly doesn't,I had a very long and hard week in work this view and as you so rightly said the walk around the rest of the lake afterwards so recharged my batteries. &nbsp Posted: 11/19/2020 13:57:53
---
---
---
Bill Buchanan
I really like the framing of this image. It's almost as if it was created for printing and framing. As a former architectural designer and construction manager I have the uncanny ability to detect horizontal and vertical lines being out of plumb. It get me lot of trouble some times. The bottom edge of the sill and iron rail was slightly off. I straightened it out and used NIK Viveza to strengthen the colors of the fall foliage. Also adding a selection of the opening above the rail I was able to push the brightness, contrast and saturation for added pop. &nbsp
Posted: 11/21/2020 11:54:00
---
---
---
Ian Chantler
H Bi;;
I always struggle with my verticals and horizontals so professional input very much appreciated I like the way you have made it pop as always thank you. &nbsp Posted: 11/21/2020 15:30:57
---
---
---