Isaac Vaisman M.D., FACRO
---
November 2020 - Bald Eagle at the Golden Hour
Original
About the Image(s)

Bald Eagle at the Golden Hour was created a couple of years ago near Sarasota – Florida. The nest was located in a residential area. Obviously, the eagles were used to the people, sounds (cars etc.) This was early in the morning. The eagle was getting ready to get out and catch some food. If you want to see the same eagle alert and with a caught fish, please visit group 72. Original 1 is the nest.
I used the Nikon D5 with the Nikkor prime 800 mm f/5.6 + the 1.25 x TC for a total of 1000 mm and with these settings: ISO 500, f/7.1 and 1/2000 sec. The image was PP in LightRoom and cropped

---
This round's discussion is now closed!
10 comments posted
---
---
---
Guy Davies
Lovely light on this bird, and the image is very sharp. Crop is tight and the bird is placed nicely to the right of centre, with the body angled into the frame. This is a great nature shot. My only other comment is that I wonder if I could even pick up an 800 mm f/5.6 lens these days, never mind point it at a bird in a tree! &nbsp Posted: 11/09/2020 11:34:53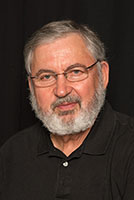 Isaac Vaisman M.D.
Guy, neither can I, I used a heavy tripod with a gimball. &nbsp Posted: 11/11/2020 12:41:37
Guy Davies
I went micro four thirds mirrorless - half the weight! &nbsp Posted: 11/12/2020 03:47:19
---
---
---
Joseph Hearst
I think it is a beautiful portrait, but I'm not really enthusiastic about the placement in the frame. The bird kind of merges with the branch on our left, and since this is not a Nature shot you could remove the twigs in front of the bird. &nbsp Posted: 11/11/2020 11:55:07
---
---
---
Ian Chantler
Hi Isaac
Wonderful lighting and superb detail throughout love the way the eagles looks very very alert, this may be a normal sight for you Isaac but the thought of walking down a street in the U.K. and seeing an Eagle sat in a tree is something I just cannot imagine. Fantastic image. &nbsp Posted: 11/13/2020 14:45:27
---
---
---
Erik Rosengren
Nice portrait Isaac, as some of the members stated, your rendering is sharp, good light and body angle. I have a question, why is your submission different from the original? &nbsp Posted: 11/13/2020 20:19:28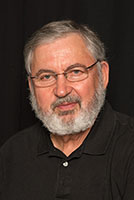 Isaac Vaisman M.D.
Erik, the image labeled original 1 is just to complement the story telling, as are the images posted in group 72 &nbsp Posted: 11/13/2020 21:14:43
Erik Rosengren
Thanks for that answer Isaac. &nbsp Posted: 11/14/2020 10:10:32
---
---
---
Vella Kendall
Lovely image but I like the original. She has a little smile on her and nice detailed plumage. We have a local pair, which I have been lucky to see a couple of times. We also live about an hour and a half from Conowingo Dam, a well known place for photographing eagles. Read on some site it has been really busy with people this November. &nbsp Posted: 11/17/2020 15:22:00
---
---
---
Bill Buchanan
Beautiful capture enhanced by the warm light of the Golden Hour. It's tack sharp. While some may the background to be distracting it's a natural setting. I would consider cropping some off the left side. &nbsp Posted: 11/21/2020 09:28:47
---
---
---