Guy Davies, EPSA
---
October 2020 - Guggenheim walkway
About the Image(s)
This was a straight shot of a detail of the Guggenheim Museum in Bilbao, Spain. Taken just after 3 pm in May 2019, the shiny titanium surfaces were creating lots of highlights and a wide range of colours. I enjoyed isolating the shapes but retaining enough in the image to be able to relate to reality. (I also took images with closer cropping to pick out abstract shapes, but here I retained the reality of the walkway and the water). Taken on my Lumix G9 with the 12-60 Leica lens at 20 mm. Exposure was 1/100 at f/8 with 200 ISO. Conditions were sunny with blue sky. Back home it was opened and processed in ON1 RAW, using Curves to bring out the brightness and contrast, and Dynamic contrast to enhance the detail. Several local adjustments were also made to control shadows and highlights, and then the image was cropped to give this composition.



Regards


---
8 comments posted
---
---
---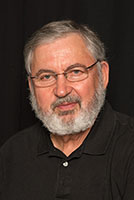 Isaac Vaisman M.D.
Guy, this really looks like fish scales, and your composition including the whole gamma of light color reflections, none overexposed was well accomplished. Indeed another architectonical masterpiece by Frank Gehry. It is sharp. &nbsp Posted: 10/04/2020 16:38:50
---
---
---
Witta Priester

(Group 77)
Guy, definitely an amazing structure! And your timing allowed you to capture a wonderful combination of yellows/golds and blues. When I took your photo into PS, it seems you have lost some tonal range in the golds (burned out), so I fixed that. I feel that the white reflection could be cloned away or darkened, But mostly, since I love the little gate hidden in the middle, I wanted to see about emphasizing it with some additional local adjustments In particular, darkening the wall on the left. Here's the result. &nbsp
Posted: 10/11/2020 10:01:32
Guy Davies
Thanks Witta. Being in a Study Group is really great. You get really useful comments to help refine an image. &nbsp Posted: 10/11/2020 10:51:11
---
---
---
Vella Kendall
I like your version with the rich colors. I appreciate seeing this as we we had a trip scheduled there later this month. This way I can still enjoy it virtually. &nbsp Posted: 10/11/2020 12:07:30
---
---
---
Joseph Hearst
I wished for years that I could go to that museum. I love Gehry - I think of him as my second favorite architect (with Gaudi' as the first.) You found a fascinating shape there. I do agree with Witta that the white reflections are quite distracting.

BTW, congratulations, (or maybe condolences) on your promotion. &nbsp Posted: 10/13/2020 11:43:00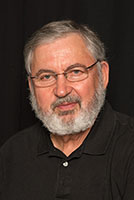 Isaac Vaisman M.D.
Joe, please expand on your last comment. &nbsp Posted: 10/13/2020 20:35:14
Guy Davies
Joe, I tried to get rid of the reflections but whatever I did just looked false. I guess if I were to do some VERY careful cloning I might be able to eliminate them, but I decided that there were other things in life to do first!
I'm not sure what promotion you are talking about. I did get elected to Vice Chairman of my camera club (Stokesley Photographic Society) but I didn't think I'd mentioned it! &nbsp Posted: 10/15/2020 05:13:05
---
---
---
Erik Rosengren
A good prospective to an iconic structure Guy, offering sharp and vibrant late afternoon color. The two main leading lines allowed me to make contact with the entire image. The tweak offered by Witta completed a lovely image. &nbsp Posted: 10/21/2020 10:32:57
---
---
---
Please log in to post a comment