Bill Buchanan, HonPSA, FGDC
---
October 2020 - Historic Trinity Fisheye View
About the Image(s)
Recently a few club members obtained permission to photograph the interior of Historic Trinity Lutheran Church in Detroit. The church had recently replaced 29 ceiling panels which were damaged. It required a seventy foot lift to access the ceiling.


Although I normally user HDR when photographing interiors the lighting was so good that this was basically a standard meter reading shot. I used my Canon 7D and a Rokinon 8mm fisheye lens.


It was a RAW capture and processed in Photoshop CC. I had to cut back the highlights and white sliders just slightly to retain detail in the stained glass windows. I also ran it through Topaz AI Clear for sharpening and noise reduction .


---
7 comments posted
---
---
---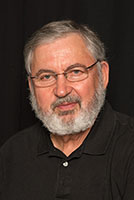 Isaac Vaisman M.D.
Bill, I am surprised that you were able to create the image with just one exposure and not with bracketed shots. Your 8 mm fish eye lens was able to capture the whole interior of the church, and I like that you composed the frame with a slight tilt. The interior lamps are not overexposed, and the tinted glass is perfectly illuminated. It is very sharp and lots of detail are present. I found the image a little dark so I added light to the shaded areas and a little of exposure. &nbsp
Posted: 10/02/2020 15:50:29
---
---
---
Guy Davies
Bill your shot has an almost vertiginous feel - looking up vertically has a very similar effect to looking down vertically. It is very sharp and you have captured the full range of tones. Unlike Isaac, I would have preferred the composition to be either exactly symmetrical or strongly on the diagonaal. &nbsp Posted: 10/08/2020 07:28:24
---
---
---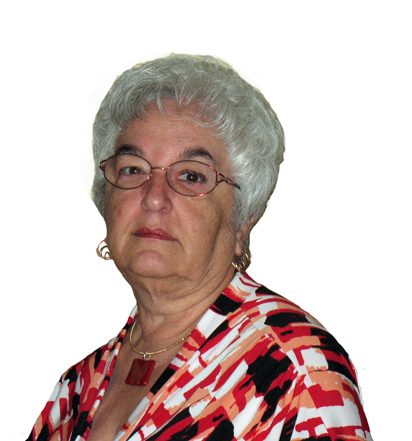 Beverly Caine

(Groups 48 & 80)
Visiting from 48 & 80.
Great shot. I had a fisheye many years ago when I was shooting film and am sorry that I never replaced it when I went digital. Maybe one of these days I'll treat myself. One can obtain so many unusual images with that lens. I do like Isaac's adjustments as the added light really makes the image pop. &nbsp Posted: 10/11/2020 05:55:09
Bill Buchanan
Thanks Beverly. I purchased my fisheye used. I don't remember if it was ebay or KEH. I cost less than $250.00. It is a fun lens to have around. &nbsp Posted: 10/21/2020 16:16:03
---
---
---
Vella Kendall
Agree with other comments plus a nice balance of colors. &nbsp Posted: 10/11/2020 12:03:15
---
---
---
Joseph Hearst
I really enjoy the ceiling, although I agree with Guy that I would have preferred it to be symmetrical. You don't say whether you used a tripod which you would probably need to do that. I normally don't like starbursts in photos but in this case I think it works very well. &nbsp Posted: 10/13/2020 11:35:25
---
---
---
Erik Rosengren
This is a good perspective of the Church ceiling Bill, hooray for fisheye lenses. The image boasts sharp, vibrant colors. Isaac's tweak added Impact and I agree with Guy on making the image symmetrical. This image wouldn't work as a strong diagonal as to much of the ceiling splendor would be lost unless you used a 4mm fisheye. &nbsp Posted: 10/21/2020 10:16:55
---
---
---
Please log in to post a comment