Isaac Vaisman M.D., FACRO
---
October 2020 - Searching for Agate Stones
About the Image(s)
This image was created this past August 2020 at Agate Beach Park – Michigan near the town of Toivola and is named after the agate rocks which are used for decoration or jewelry, that are found on the shore. I was in Iron Mountain on a job assignment, and drove 130 miles to Lake Superior. I used a Nikon Z6 with the Nikkor lens 24-120 mm f/4 at 105 mm and with these settings: ISO 250, f/8 and 1/250 sec. I found this woman searching for Agate rocks but it was very unsuccessful since the beach has been pretty much depleted of rocks with time. I adjusted the image in ACR and using an adjustment filter lowered the brightness in the water to remove the glare since I did not have a Polarizer filter with me. The image was cropped as such and a 2 px border was added.


---
5 comments posted
---
---
---
Freddie Kelvin

(Group 5)
What a terrific composition and compelling story! Love the muted colors that offset the orange towel. &nbsp Posted: 10/04/2020 21:31:35
---
---
---
Guy Davies
An interesting documentary type of image, this tells a human story and yet keeps the person anonymous. The colours of the stones on the beach are typical of many stony beaches, colours which are enhanced when under the water. I think it might have been more interesting if you had asked the lady's permission and photographed her hands sorting through the pebbles. &nbsp Posted: 10/08/2020 07:11:53
---
---
---
Joseph Hearst
To be honest, I'm not enthusiastic about this one. Although I enjoy the contrast between the apparently bigger rocks under water and the smaller ones on shore, I found her shape sort of uninteresting. I do notice here camera phone though. &nbsp Posted: 10/13/2020 11:30:12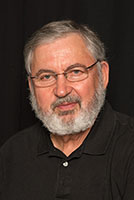 Isaac Vaisman M.D.
Oh well...... BTW, is not a camera phone, I used my Nikon Z6 with the Nikkor lens 24-120 f/4 &nbsp Posted: 10/13/2020 20:31:53
---
---
---
Erik Rosengren
Good morning Isaac, I was there 4 yrs. ago and made the same image however my subject was smaller in stature. I brought home a box full of these colorful stones and painted them with clear nail polish that brought out and maintained their beautiful colors. Your capture makes an interesting P.J. story. The offering is sharp, has good color and the subject is well placed on your canvas. &nbsp Posted: 10/21/2020 09:33:55
---
---
---
Please log in to post a comment