Joseph Hearst, FPSA, PPSA
---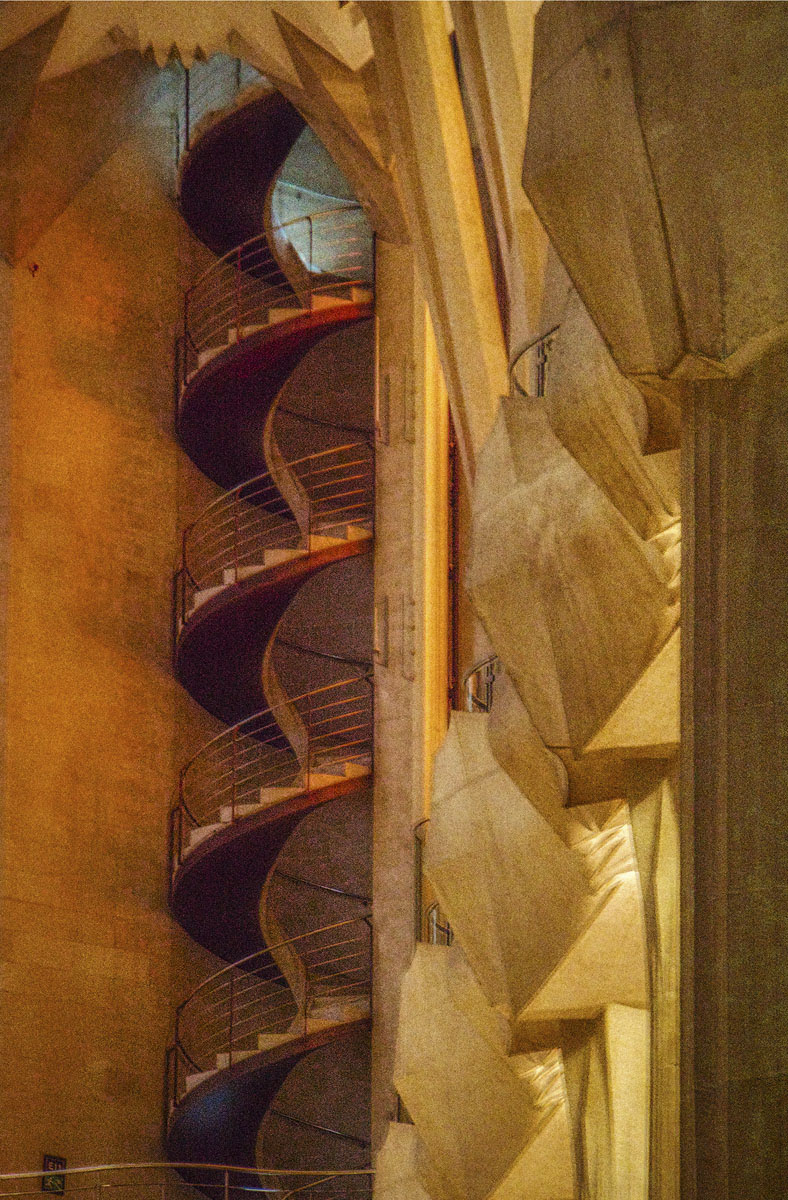 June 2020 - Staircase in Sagrada Familia, Barcelona
About the Image(s)
This was my second day in Barcelona, and we spent some time in Sagrada Familia. It's pretty dark in there, but I was able to make some shots. I have a bit of a problem with my Sony 6500 sometimes, where the base of my thumb hits the adjustment button on the back of the camera, and I don't notice it immediately. In this case it accidentally set the ISO to 51200. Nevertheless I was able to make a decent shot with HDR, f/6.3, 1/60, 1/200, and 1/800. Aurora HDR does a good job.
---
This round's discussion is now closed!
16 comments posted
Vella Kendall
This is so beautiful. I love the colors, the angles and the light. It reminds me of a Renaissance painting. It may lean a wee bit to the right.


My husband and I are scheduled to go Spain and Portugal in October with some days in Barcelona. &nbsp Posted: 06/03/2020 14:16:41
Guy Davies
I hope you can get there, Vella. There is plenty to see in Barcelona, most of it being Gaudi themed. Another interesting building is La Pedrera which is a quirky Gaudi building. Also, the hotel over the main rail station is quite remarkable. Nothing to do with Gaudi, but it is all themed on space travel, with 'astronauts' in space suits in the reception area. (There's no people in them though). &nbsp Posted: 06/05/2020 11:45:44
---
Joseph Hearst
I hope you manage to get there &nbsp Posted: 06/03/2020 14:41:38
---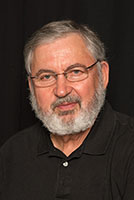 Isaac Vaisman M.D.
Joe, going up or going down ?? Very interesting staircase which color contrast wit the color of the building structure. Indeed Gaudi was way ahead for his time. His creations are just magnificent. I do not think that the Sagrada Familia Church will ever be finished, since represents a limitless source of income for them. Interesting that at ISO 51200 you still can get some detail. The noise looks like the old fashion grains in film photography and gives some vintage looking to the image. &nbsp Posted: 06/05/2020 08:22:08
---
Guy Davies
I'm envious, Joe. We had a visit to the Sagrada Familia when we were in Barcelona in 2018 but, shortly after we got in, I felt unwell so we didn't really get a good look round. I like the composition with the spiral staircase to one side and the interesting structure on the other side. That's a very good shot for ISO 51200. &nbsp Posted: 06/05/2020 11:36:39
---
Bill Buchanan
Very good details and the composition is acceptable. The HDR blend looks very good.Aurora software does a great job. &nbsp Posted: 06/06/2020 12:59:42
---
Ian Chantler
Hi Joe
A place I have always wanted to visit this is what I call an intimate shot you have selected a small section from a larger one and captured it and very very well the staircase gives movement and flow I love the contrast between the smooth surface on the left and the detailed area on the right well spotted and presented. &nbsp Posted: 06/06/2020 15:29:58
---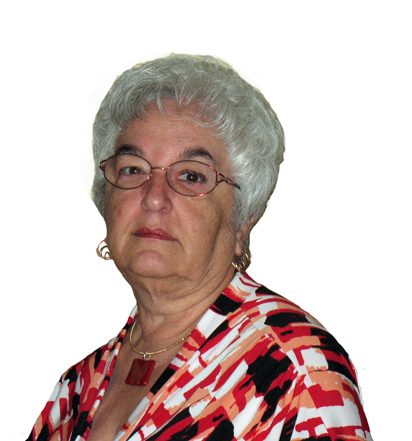 Beverly Caine

(Groups 48 & 80)
Visiting from 48 & 80
Beautiful image in a beautiful city. If you can spare the time, don't miss the Ciudad Vieja in Barcelona. It's a recreation of an old city and will offer you some interesting photo ops. We've been there twice and although a bit touristy, a pleasant walk through history. &nbsp Posted: 06/11/2020 19:20:17
Vella Kendall
I am new, but what a great idea to visit other groups for inspiration. &nbsp Posted: 06/13/2020 12:35:24
---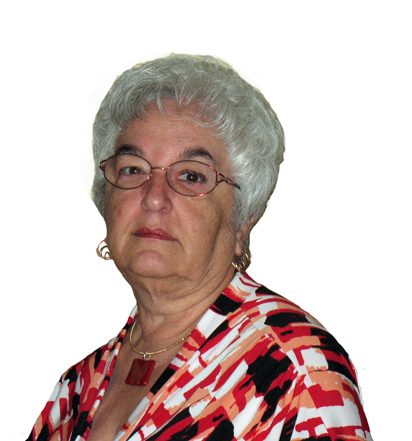 Beverly Caine

(Groups 48 & 80)
Vella, I know that many administrators have been promoting visiting other groups, not only for inspiration for the visitors but also to pass on their own ideas and history. It does take time but I usually limit it to about 20 groups at a time and thoroughly appreciate the number of responses I get. &nbsp Posted: 06/13/2020 15:40:01
---
Erik Rosengren
A beautiful architectural pick Joe, the definition of the varied wall textures and subtle colors add interest. After close examination, the stairs were canted to the right which left the left wall uneven as well. I straitened them in P.S. image-canvas size-click on the right middle arrow-width .3-Rectangular Tool to add more canvas to the left side then crop as desired. Since you used a very high ISO that added noise I used Topaz Studio-drag and drop image then click click on AI Clear. Any more questions, call me. &nbsp Posted: 06/14/2020 11:14:10
---
Joseph Hearst
Thanks Erik

Unfortunately, or fortunately, my eyes are not good enough to see the tilt.
&nbsp Posted: 06/14/2020 11:20:00
Erik Rosengren
When in doubt, use the vertical and horizontal line in P.S. &nbsp Posted: 06/14/2020 11:25:16
---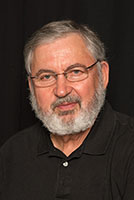 Isaac Vaisman M.D.
Great improvement !! &nbsp Posted: 06/14/2020 20:44:18
Erik Rosengren
Thanks Isaac. &nbsp Posted: 06/14/2020 23:21:49
---