Ian Chantler
---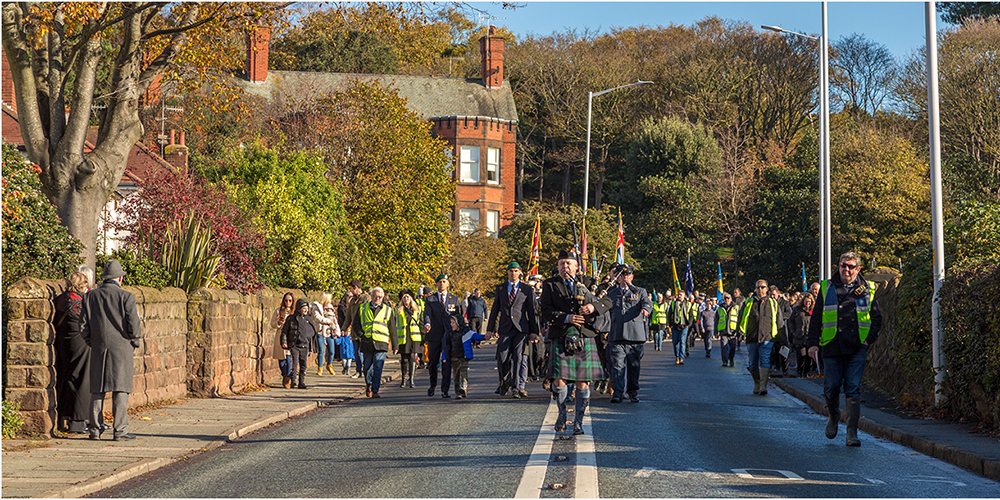 January 2020 - Procession
About the Image(s)


For the third year running I was honoured to be the official photographer at the annual Rememberance Sunday march and service I am building an archive for the organising committee Piper Alan Gaggan leads the parade down Grange Hill Wet Kirby after the service to take the salute in the town centre it was an incredibly sunny day with a very low sun making it very difficult at times.


How I did it


Camera Canon EOS 5D MkIII lens Canon EF EF24-105mm f/4L IS USM with a small amount of fill flash f8 1/250s ISO 200 focal length 105mm
RAW file converted in photoshop adjustments made for contrast highlights and shadows and cropped from the top sharpened using a high pass filter and a 2px stroke added.
---
This round's discussion is now closed!
13 comments posted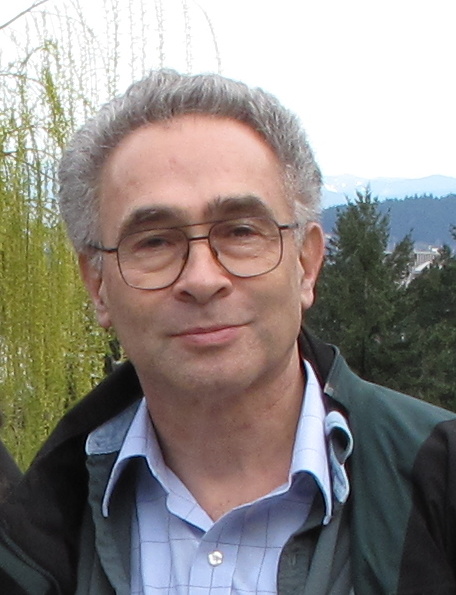 Stephen Levitas

(Group 32)
Ian Chantler
Hi Stephen
Thank you for your kind words ans I always so appreciate peoples input into my work it is so helpful the reason I did not crop it further is the fact it is for an archive for future generations so wanted to show the enviroment of the time as we all know towns change over the years but I agree for general use a closer crop would be better for other purposes. &nbsp Posted: 01/07/2020 14:11:15
---
Guy Davies
Ian, I presume you mean West Kirby, not Wet Kirby!!! Excellent record of the parade. It is not easy doing this sort of thing because you have to be in the right place at every opportunity, and you have to get it right. Stephen's crop does bring you closer to the marchers, but I think it is too tight at the top. I would be happy with just a small crop off the bottom. &nbsp Posted: 01/04/2020 12:22:11
Ian Chantler
Hi Guy
If I was Captain Mannering I would reply "I wondered who would be the first to notice that" it was totally the opposite Guy it was a low very bright sun all day which was troublesome I must admit your crop from the bottom is an improvement as always thanks for your help. &nbsp Posted: 01/07/2020 14:14:29
---
Joseph Hearst
As a Californian I might think that Wet Kirby is a good description of England. That being said it is a good record shot and I do approve of the closer crop. &nbsp Posted: 01/06/2020 18:04:33
---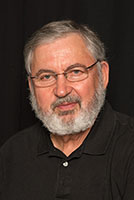 Isaac Vaisman M.D.
Ian, good photojournalistic image. It did record the moment which is what matters for that purpose. It is sharp, and considering the light at the time of the day, you can see details in the faces which were illuminated from the side. I would agree with the crop of the lateral, but no so tight from the top. &nbsp Posted: 01/10/2020 10:11:50
---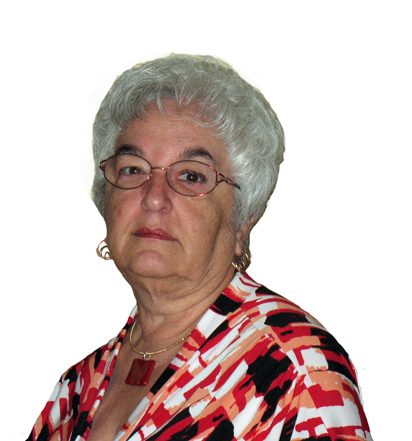 Beverly Caine

(Groups 48 & 80)
Visiting from 48 & 80. Agreeing with the majority this is a good journalistic record, but for me lacks "excitement". I was in London many years during Remembrance Sunday and was very impressed by the number of people and decorum exhibited during such massive demonstrations. &nbsp Posted: 01/13/2020 10:21:16
Ian Chantler
Hi Beverley
It is the third year I have been asked by to organising committee to build an archive it is a job where stealth is of the greatest importance as I have to totally respect the solemnity of the ocassion and ghost around I have a special tabbard marked with the words official photographer so for me its important I capture the enviroment and surroundings of this current time because as we know towns are changing all the time due to re developement but excitement no solemnity and total respect yes. &nbsp Posted: 01/13/2020 11:21:25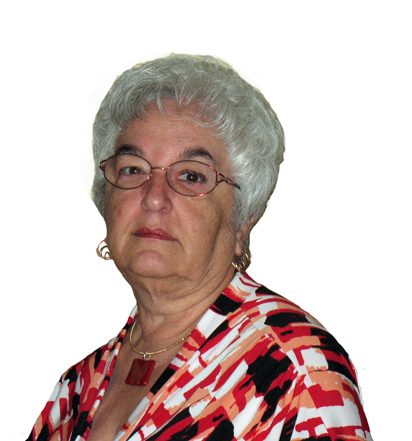 Beverly Caine

(Groups 48 & 80)
Please don't get me wrong. The excitement I was referring to is in the image itself. The occasion itself deserves all reverence and solemnity that can be afforded it. As it is, as we all age, the memories tend to fade and these are remembrances that should never fade. &nbsp Posted: 01/13/2020 14:50:53
Ian Chantler
Hi Beverley
Absolutely no offence taken the increase in numbers year on year of people attending this particular service is amazing and very gratifying especially to the relatives of all those we come to remember &nbsp Posted: 01/13/2020 23:49:17
---
Erik Rosengren
You selected a good camera angle to capture "Remembrance Sunday" Good use of the Rule of Thirds. You brought out most of the Procession depth. Had you used f 11, the image might have been sharper. To me, the street lights were a distraction so they were removed with content Aware + a background tree branch. &nbsp
Posted: 01/19/2020 14:24:23
Ian Chantler
Hi Erik
Thanks for your help and advice as always very much appreciated this will never be used a competition shot but for the committees archive so as a true record the lamp posts have to stay but can I say you did a fantastic job of removing them and it does look so much better. &nbsp Posted: 01/19/2020 14:34:10
Erik Rosengren
My pleasure my friend. &nbsp Posted: 01/19/2020 15:23:54
---