Bill Buchanan, HonPSA, FGDC
---
October 2019 - Idaho Barn
About the Image(s)
This was shot several years ago on my way to Grand Teton National Park and Jackson, WY. I almost drove by but changed my mind and said, you've past too many of the relics, GO BACK!

This was a three shot HDR processed in Aurora 2019. I'm not happy with the sky and it's a prime candidate for sky replacement. I liked the compositional balance of the barn and the small group of trees on the left side.


---
10 comments posted
Joseph Hearst
I love the barn and I like the sky, and I agree about the barn and the trees. Maybe cropping some of the foreground would improve it, though. &nbsp Posted: 10/09/2019 15:18:04
---
Thomas Wiemer
Nice landscape with the old barn. And yes I´m also waiting for sky replacement :)in Luminar 4. &nbsp Posted: 10/10/2019 03:23:04
---
Guy Davies
I don't have a problem with the sky and I like the composition. The barn does seem to lack contrast though. I made a freehand feathered selection around the barn and increased the contrast using a Curves adjustment layer in Photoshop. Then I inversed the selection and darkened the outside with another Curves layer to create a subtle vignette. Next I reverted to the original selection and used a Color Balance adjustment layer to put some yellow into the highlights and blue into the shadows. Finally, I used Select>Color Range to select the brightest part of the sky to the left of the barn and used another Curves layer to darken and increase contrast just to bring back the detail. As it was a five minute adjustment, I didn't bother to shield the outside 4-pixel stroke from the adjustments. &nbsp
Posted: 10/10/2019 08:09:56
Bill Buchanan
Thanks Guy. I like the added contrast of the barn. I'm not sure I like the yellow tone in the sky. I'll
Play around with your adjustments. &nbsp Posted: 10/10/2019 21:56:21
Guy Davies
You are right, Bill. I should have been more careful with the selection to keep the yellow out of the sky. &nbsp Posted: 10/11/2019 03:37:54
---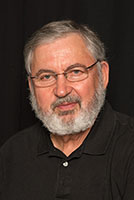 Isaac Vaisman M.D.
Bill, another masterpiece landscape. Everything fits perfect in the rule of thirds. Cropping some of the sky will transform the image into a semi-panorama. We have 1/3 foreground and 2/3 sky with main subject. The original image also has a touch of yellow sky which was intensified by Guy's adjustments. I would keep it as is. &nbsp Posted: 10/11/2019 17:52:44
---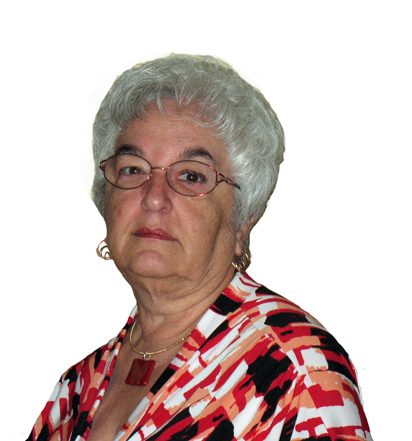 Beverly Caine

(Groups 48 & 80)
Visiting from 48 & 80. I recently had a similar image that I shot in New Mexico in club competition which did quite well. On this one, I'd crop some of the foreground grass to bring a bit more focus on the barn. I think the sky is excellent just as it is and might add a slight touch of additional contrast in the barn. If you have it, try moving it into Topaz and you'll be more than amazed at the variations. &nbsp Posted: 10/12/2019 09:44:45
Bill Buchanan
Thank you for your comments and suggestions. &nbsp Posted: 10/12/2019 10:08:54
---
Ian Chantler
Hi Bill
Glad you turned back to photograph this barn love the warm colours throughout which compliment one another so well great curve leading into the image from the left and the tree really well placed I also like the hills on the right which also hold in the right side so well really well composed and presented image, &nbsp Posted: 10/13/2019 12:39:43
---
Tom McCreary

(Groups 7 & 32)
The sky looks good to me. I love all of the colors including the red vine on the building. The aspens in the background are a nice addition. A suggestion would be to clone out the tree on the right side, as it draws my eye from the building. &nbsp Posted: 10/13/2019 12:52:28
---
Please log in to post a comment