Guy Davies, EPSA
---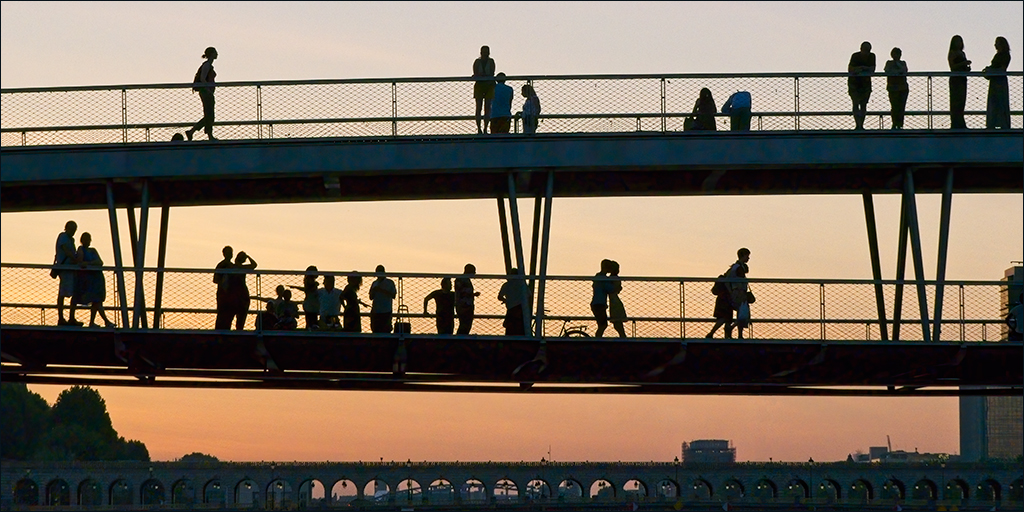 August 2019 - Bridge People Silhouette
About the Image(s)
At the end of June, Paula and I went on a nice relaxing river cruise on the Seine, starting and finishing in Paris. On the first evening we were taken up river through the heart of Paris under several bridges before turning round to sail back downstream again. This shot was taken at 10:23 pm from the top deck with the glow of sunset still in the sky. Camera was my Lumix G9 with the Leica 12-60 lens at 60 mm. Exposure was 1/100 at f/8.0 and ISO 2000 and the camera was hand held. The image was opened in ON1 RAW and basic adjustments made to get good contrast and brightness. It was then cropped and exported to Photoshop where Topaz DeNoise AI was used to smooth out the noise in the shadows. Then on a new layer in Photoshop I cloned out some background clutter including two construction cranes and some bright light spots.




---
This round's discussion is now closed!
16 comments posted
Alison McMahan

(Group 40)
I'm visiting from Group 40.
A beautiful image that jumped out at me as I was scrolling through other groups. It conveyed a feeling of peace and calm to me. Each group of people tells their own story.
At the same time it is whimsical in its abstraction-the people are almost like musical notes and the bridges like several musical lines.Great use of rule of thirds, I love the minimalism and the creative use of silhouette.
An image that rewards repeated viewing, so many layers of meaning. &nbsp Posted: 08/11/2019 05:22:47
Guy Davies
Hi Alison, I love your musical notes interpretation. It's always interesting to know how other people see ones pictures. &nbsp Posted: 08/11/2019 07:22:05
---
Dave Edwards

(Groups 23 & 51)
Very interesting photo. The photo invites one in to see what all the people are up to. You saw the potential for a photograph and captured it nicely. &nbsp Posted: 08/11/2019 10:41:33
---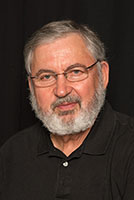 Isaac Vaisman M.D.
Guy, yes; looks like the musical pentagram. Great color and beautiful silhouettes. Lots of couples. Interesting that the image is sharp with only 1/100 sec, hand held and from a moving platform. &nbsp Posted: 08/11/2019 16:19:35
---
Joseph Hearst
Great shot with the couples and wonderful light. I never realized how well a good photographer to do on what for me was a boring cruise. &nbsp Posted: 08/12/2019 13:30:06
Guy Davies
Joe, I thought it might be boring but it turned out to be very relaxing, although that first night was the best from a photographic point of view. &nbsp Posted: 08/13/2019 13:26:06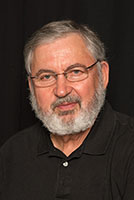 Isaac Vaisman M.D.
Guy, once we took a river cruise in the south of France. On occasions we were sitting on deck and asked to go off deck before going under some bridges and the boat's bridge (no pun intended) would retract down as well not to hit the bridge. &nbsp Posted: 08/13/2019 15:42:17
Guy Davies
Isaac, that was the case with us. On that evening cruise through Paris we were allowed to sit on the top ceck but told NOT to stand up. The boat's wheelhouse/bridge was retracted to give clearance. &nbsp Posted: 08/14/2019 07:46:31
---
Bill Buchanan
I like the composition. There's enough activity with the various people to keep my eye wandering around the image. Good capture. I would consider ranking up the saturation to increase the color in the sky. &nbsp Posted: 08/13/2019 12:52:31
---
Ian Chantler
Hi Guy

I agree with every word Alison wrote except I am not clever enough to have written it like that,I fell in love with this image the moment I opened the thumbnail you have captured the diversity of people enjoying in their own way an evening out in a major city its simple but extremely complex,I was just wondering did the bridge have a staircase up to it ??? &nbsp Posted: 08/19/2019 17:09:05
Guy Davies
Ian, thanks for your nice comments. The approacches to the bridge from the banks were lost in the shadows so I didn't bother looking, but I imagine that there were steps up on each side. &nbsp Posted: 08/21/2019 08:40:21
Ian Chantler
Hi Guy I was thinking of your mastery as a staircase photographer just thought you might have investigated. &nbsp Posted: 08/21/2019 13:09:41
Guy Davies
Ian, I certainly would have investigated but I was on a cruise boat and had only a minute or two to grab some shots before we went under the bridge. &nbsp Posted: 08/21/2019 13:46:21
---
Erik Rosengren
The bridge walks provide leading lines, good use of rule of thirds, pleasant sky, image tells an interesting story however it should leave the viewers with questions, who are the people, what is their destination and what are they thinking. Bye the way you caught a couple kissing. Last but not least, good use of silhouettes. &nbsp Posted: 08/20/2019 11:08:25
Guy Davies
I noticed the couple kissing when I was doing the processing. But heck, it's Paris! Vive l'amour!! &nbsp Posted: 08/21/2019 08:42:07
---
Thomas Wiemer
great evening light and my highlight also is the kissing couple. &nbsp Posted: 08/26/2019 06:19:19
---