Member Bios
Group Admin
Joseph Hearst, FPSA, PPSA
I've been a photographer for about 60 years, but until about ten years ago I was shooting mostly record shots. I gave slides shows of my travels to friends at work, and showed a slide program on the Sierra every two weeks at John Muir's home. Everyone told me how wonderful my pictures were. Then my wife persuaded me to join a camera club and I soon realized how mediocre they were. I submitted as many images as possible for critique by the judges, and also sent pictures to the PSA Print of the Month (POM) contest where I could get more critiques. I guess the critiques have improved my photography because my work has been doing well at the camera club level and at county fairs. I was given the APSA at the 2007 Conference in Tucson, the PPSA at the 2009 Conference in Yellowstone, and the FPSA at the 2015 Conference in Yellowstone..

Articles of mine have been published in the 3/01, 11/02, 10/03, 6/04, 5/05, 1/06, 7/06, 1/07, 5/07, 3/08, 8/08, 4/09, 9/10 ,11/11, 7/12, 10/12,and 8/14 issues of PSA Journal, and two portfolios in the British magazine Digital Photo Art. Judges have been kind enough to select three of my images as PPD Print of the Month. I'm a member of the Contra Costa and Livermore Valley Camera Clubs, and am past President of the Northern California Council of Camera Clubs, and past Chair of the Yerba Buena Chapter of PSA. . I'm also Director of the PSA Picture of the Month competition. I can be reached at joe @ jhearst.com(remove gaps before using) and my web site is jhearst.typepad.com
---
---
---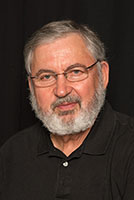 Isaac Vaisman M.D., FACRO
Isaac Vaisman, M .D.

I am a native of Caracas-Venezuela, born and raised there. I still am a semiretired physician (radiation oncologist) and a self educated photographer since the mid sixties. As a teenager I was the youngest member of the Foto Club Caracas. Winner of the first price in black and white prints in all three camera clubs of Venezuela, the same year. Did my own black and white processing and printing for many years, until I finished medical school and came to the US for postgraduate training in the 70's.

After a very long gap, started with digital photography in the early 2000's and more involved in the last five years. I am a "Nikonian" by conviction. Have participated in many competitions and received several awards.

I am/was a member of 3 local camera clubs in South Florida: Broward Camera Club, of which I was the President for four years, Pines West Camera Club and Coral Springs Camera Club. I am an active member in groups 04,58 and 72. I am the administrator of groups 58 (street Scenes) and 72 (Nature Plus).
---
---
---
Bill Buchanan, HonPSA, FGDC
G. William Buchanan, HonPSA, FGDC has been involved with photography almost his entire life. His passion for teaching photography has been fostered by being chairman of the Photo Guild of Detroit's Annual Photographic Seminar. Bill has presented many instructional programs in the Detroit area as well as at NECCC, SWMCC and PSA conferences. He has been a major supporter of the electronic capture photography both in his own club and the PSA. Bill served as the Chairman of the Electronic Imaging division. In 2012 at the San Francisco PSA International Conference he was awarded the Stanley B. Ashbrook, Jr. Memorial Award and the PSA Service Award for his contributions to digital photography and PSA. In 2016 he was Elected Honorary Member of PSA.
---
---
---
Guy Davies, EPSA
Although I started in photography as a boy in 1946, and was soon developing and printing my own films, I really did not get serious until 1989 when I joined a camera club. I then realised just how very ordinary my pictures were! I started to enter club competitions and to listen carefully to the critiques, with the result that my photography gradually improved.

In 2003 I decided to try the international exhibition scene and was pleasantly surprised to get some acceptances. This led on to joining the PSA and aiming for star recognition as well as trying to achieve FIAP acceptances. In March 2009 I was awarded the AFIAP distinction, and in September 2009 I was awarded PPSA. Also in March 2009 I was successful in achieving the ARPS distinction of the Royal Photographic Society.

I lived on the south coast of England between Portsmouth & Southampton for about 30 years, working in the aircraft industry (jet engine control systems), having previously worked in aerodynamics and then flight test in other parts of the country. Now retired, I live close to where I was born, in the north-east near Middlesbrough. The scenery here is beautiful and my wife Paula and I both enjoy getting out to take pictures. I can be reached at guy-davies at gdpix.co.uk My preference is for landscapes but I also love waterfalls and seascapes. I have tried photographing people too, but only in the environment, not in the studio.

Until early 2004 I shot slides on a Nikon F90 (N90 in US), but now use a Nikon D300 digital SLR camera. I find that changing to digital capture has released my inhibitions as I am now much more willing to try out shots as experiments, whereas with film, I was always conscious of the cost. I don't claim any greater success rate than with film, but it's much more fun!
---
---
---
Thomas Wiemer, EPSA, BPSA, AFIAP
I am from Germany, living in Lehrte near Hanover in Lower Saxia. I practice as a dentist but at the end of this year I will finish my professional Iife to have more time for private life, to be with my two grandchildren and of course to spend more time with photography.
As a member since 2001 of the local Fotoclub the " Fotoclub Lehrte " I participate in several photo contest of Germany.My main interests are nature photography especially macro and sports photography. I joined the membership of the PSA to learn more , to improve the quality of my photos and to get in touch with other photographers outside Germany.
---
---
---
Erik Rosengren, FPSA, PPSA
While in college, in the late 50's, I was given a Kodak camera. It was used for record shots of family, friends and vacations. This format would continue until the mid 80's. Purchasing a Canon T90 raised my photographic bar. After taking a Photo Safari to Kenya, Africa I joined the first of two photo clubs in the Buffalo, NY, area. The Club experience proved to be a turning for me. This new learning experience can only help one become a better photographer. In 1997, due to a family illness, my wife Pam and I decided to retire. After months of travel in our RV we settled in Largo, Florida. This area has nurtured my love of nature photography.

I am the current President of the Suncoast Camera Club of Clearwater, as well as a member of the Central Chapter of PSA. In 2005, I will apply for my second star in Color Digital Images and third and fourth stars in Nature.
---
---
---
Ian Chantler
At the age of 15 my art teacher at school suggested as I was obviously not cut out to be an artist and did not really enjoy art lessons would I like to learn photography as he was a keen photographer and I could take photography as part of the art syllabus, thus started a love affair with cameras and photography that is in its 40th year. He supplied me with my first camera an old 35mm Yashica rangefinder and taught me darkroom techniques and instilled in me the need to get it right in the camera, I will be eternally grateful to Mr Burns. I had a a variety of cameras until 2006 when my photo equipment was stolen in a robbery and I finally moved into the digital world. I currently have as my main camera a Canon Mk1D very old but a wonderful sensor and a Canon EOS 40D and a selection of lenses. I joined Hoylake Photographic Society in 2009 and the help, support and encouragement I have received from all the members has brought my photography on enormously especially being able to study closely others peoples work. I have won several competitons since I joined and have been encouraged to enter several International competitions in the last 2 years I have had work accepted in England, Wales, France, Germany and the U.S.A. I have just joined the P.S.A. in October 2013 and again have been delighted by the warmth of the members I have had contact with so far.

I live on the beautiful Wirral Peninsula in North West of England and as for sport, I played local league football (soccer) and tennis to a decent standard my main sporting recreation now is golf, I am a member of Hoylake Golf Club and I am very proud to say I was club Captain in 2006