LuAnn Thatcher
---
April 2021 - Tulip Bouquet
Original
About the Image(s)
I created this bouquet for a still life class I am taking. I had to use window light so my light came from the left side. I did minimal edits in Capture One then added a 2 Little Owls texture in Topaz Studio 2. I also focus stacked 13 images in Helicon Focus.

Camera settings: Fuji XT4, 80mm macro f/2.8, ISO 160, aperture f.2.8, shutter 1/80s, center-weighted average metering.

I look forward to your comments!


---
17 comments posted
---
---
---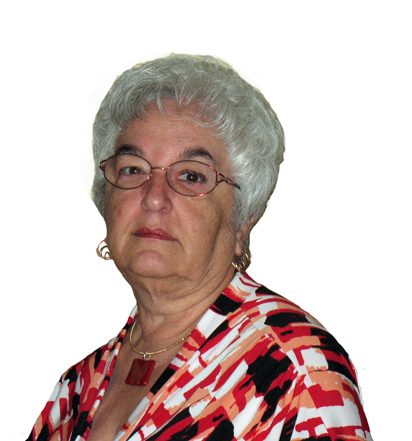 Bev Caine

(Groups 48 & 80)
LuAnn Thatcher
Thanks, Beverly, nice edit!

LT &nbsp Posted: 04/01/2021 20:03:34
LuAnn Thatcher
Hi Beverly,

I have been thinking about your comment, and I wonder why you think this image needs sharpening? Do you not like soft focus? Or did I not get the soft focus right maybe.

Thanks!

LuAnn &nbsp Posted: 04/03/2021 12:41:33
---
---
---
Michael Hrankowski
Hi Luann. It's a lovely image but I must confess, other than the application of the texture, I really don't see much difference from the original. I'm also struggling to see how your focus stacking made a difference...but now it occurs to me maybe your "original" IS the focus-stacked image you used as a starting point. I only see minimal difference between you edit and Beverly's - both are nice. All in all, a nicely done still life. &nbsp Posted: 04/03/2021 11:52:19
LuAnn Thatcher
Thanks for the comment, Michael. Yes, you are right, so much for focus stacking when you add a texture and blur.

I like the blur though and my intention wasn't to have a sharp image. I like Kathleen Clemens flower photography where a lot of her images are soft focus and she applies textures. I need a change from sharp focus images so I am experimenting to see what I can come up with.

Maybe I need a different background on this image? I don't know yet.

Best regards,
LuAnn &nbsp Posted: 04/03/2021 12:37:07
Michael Hrankowski
Just took a class last night from one of my camera club members on "Creating Digital Art". He works mostly with flowers, keeping the filters on the flowers subtle while doing some amazing things with backgrounds and blend modes. He works from Photoshop and uses multiple plug-ins, each in a different layer to give him the look he's after. Much of what he does is with artistic brushes and he's particularly fond of the Kyle Webster collection of brushes. I haven't checked yet, but he said most of them are available as a free download. &nbsp Posted: 04/03/2021 13:43:16
LuAnn Thatcher
Wow, thanks for sharing that tidbit of info, Michael. Kyle does some amazing illustration work. How do you use that in photography? Would it be multi-media?

LT &nbsp Posted: 04/03/2021 14:58:54
Michael Hrankowski
He isolates the subject and uses a combination of apps and brushes to modify and blend the background. Hard to explain without seeing it done. I'll try my hand at it and send you a few of my attempts. He calls it Digital Art using the photograph as a starting point. We had a brief discussion as to whether it was "real" photography and how photography purists look down on this art form. But really, when does one's editing process cross over from "real" to some variation thereof? Art is subjective and as long as it brings one joy, who cares what others say? Right? &nbsp Posted: 04/03/2021 15:06:33
LuAnn Thatcher
Yes, I agree, Michael. It is fun to grow and learn new things. We don't want to get stuck in a rut. I look forward to seeing what you come up with as a digital artist!

LT &nbsp Posted: 04/03/2021 15:31:52
---
---
---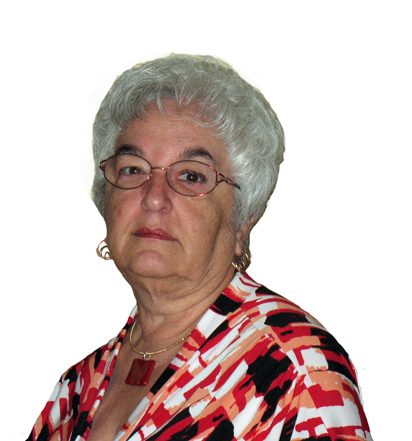 Bev Caine

(Groups 48 & 80)
I don't dislike the soft focus but my personal preference is to have at least one lead flower sharp. The image is lovely and had I realized your intent, I probably never would have mentioned it. &nbsp Posted: 04/03/2021 13:59:25
LuAnn Thatcher
Thanks for your reply, Beverly.

I am glad you commented. I find it interesting how different people see images differently. This can be a good topic for our group to hear how others feel about blur, soft focus, and sharp focus.

Have a wonderful day!

LuAnn &nbsp Posted: 04/03/2021 14:53:01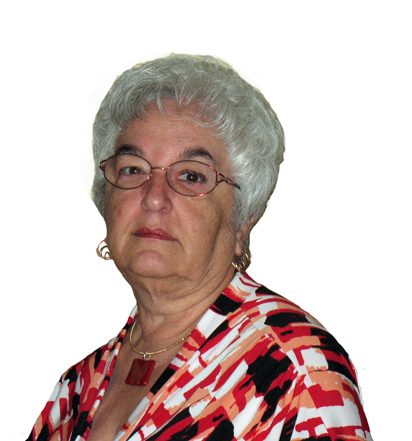 Bev Caine

(Groups 48 & 80)
Great Idea. Let's hear from the rest of the group &nbsp Posted: 04/03/2021 15:42:33
---
---
---
Kieu-Hanh Vu
Hi LuAnn, When you used focus stacking, I'd expect your image is sharp from the very front and all the way to the back, no matter the distance between the foreground and background. There are a tulip on the left and one from the bottom right not quite sharp, so it seems that the focus stacking does not work well in this image. For the composition, I'd prefer to see more of the stems of the tulips, and to crop tighter from the top. You are very creative in your photography and in your editing! Keep working on it!
&nbsp Posted: 04/08/2021 05:33:05
LuAnn Thatcher
Hello Kieu-Hanh,

I am sorry my selective focus stacking is not appealing. I focus-stacked the front petal of the front tulip only, not the whole image, and then used a texture. For me, I like clarity but not necessarily sharp focus throughout the photo. As I see it, the further the other tulips are from the one in front, the softer the focus. Most photographers aim for sharp focus throughout an image, but I look for ways to be different.

I appreciate your comments; I see them being very helpful.

LuAnn &nbsp Posted: 04/08/2021 09:15:15
---
---
---
Mary Ann Carrasco
LuAnn,
This photo looks like a painting to me and is very appealing to the eye. The tulip in the foreground is more sharp than the others but that is ok to me. I have a photographer friend who uses lens baby much of the time and this photo reminds me of that. It gives me the feeling of serenity and beauty. &nbsp Posted: 04/10/2021 16:45:14
LuAnn Thatcher
Thanks, Mary Ann, for your comment. I just bought a Lensbaby lens to do more photos like this one. I know Kathleen Clemens is a master at soft focus florals and I admire her work. I am glad spring is here so I can get out and do some photos of plants outdoors.

Have a great week!

LuAnn &nbsp Posted: 04/10/2021 16:51:32
---
---
---
Ruth Sprain
LuAnn, I like the soft colors in your image. I find your technique of photo stacking, textures, and blurs interesting. However, I do think that the photo stacking and then blurring probably cancel each other out to some extent. Like Kieu-Hanh, I'd prefer a tighter crop on top with a bit more stem, so the main blossom isn't quite so low. Thanks, LuAnn and Michael, for your suggestions of other photographers to research. &nbsp Posted: 04/14/2021 11:08:49
---
---
---
Please log in to post a comment