LuAnn Thatcher
---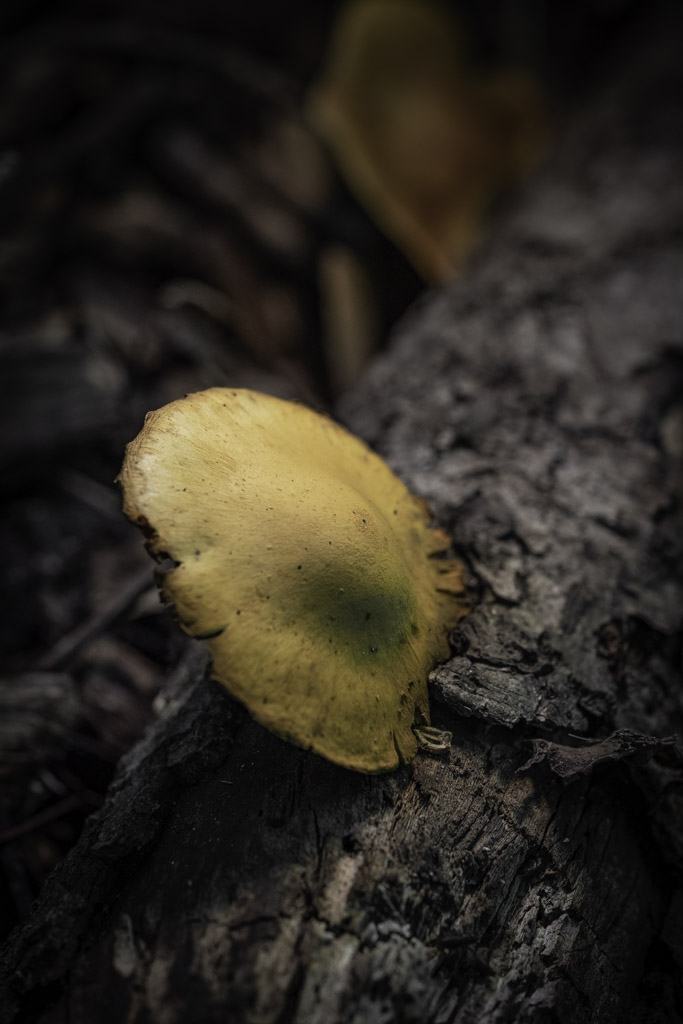 September 2020 - Mushroom
About the Image(s)
I photographed this mushroom in Northern Minnesota last August 2019. I like the natural light that lit this mushroom; image was shot at 11:00 am. The must have been overcast but this is a very dense woodland.

My camera was Fuji X-T2, ISO 640, 1/125s, f/5.6, manual setting, spot metered.

My question for the group is color balance; do you think the image shows a natural color balance?

My camera is Fuji and I did edit this image in Lightroom. Unfortunately, Lightroom does not handle Fuji colors as well as Capture One software. Fuji and Capture One have a business arrangement, I have learned, so the color they produce is true Fuji color. I edited Original 2 in Capture One just for comparison.
---
5 comments posted
---
---
---
Mary Ann Carrasco
I like this image very much due to the depth of field and textures. The mushroom looks very natural to me so I would say the white balance is fine. &nbsp Posted: 09/03/2020 19:34:10
---
---
---
Oliver Morton

(Groups 5 & 62)
LuAnn, I really like the color of your image. The first original seems too red and the second one has a bit too much yellow. You did well to obtain the color of the final one.

I can't seem to look at the mushroom/log combination without thinking that the mushroom is something thrown at the log... and stuck in it. LOL

It's a very well done photograph.

&nbsp Posted: 09/11/2020 18:02:11
---
---
---
LuAnn Thatcher
Thank you both, Mary Ann and Oliver, for your comments!

You are funny, Oliver, about the positioning of the mushroom. Maybe that was what caught my eye that it wasn't showing a stem as most mushrooms do. This one does seem to be stuck by its cap to the log.

Best regards,
LuAnn &nbsp Posted: 09/12/2020 15:48:59
---
---
---
Lisa Cirincione
Very interesting mushroom, stuck in the tree like that. I think the colors look natural, but I like the edit in Original 2 because the mushroom in the background isn't as distracting to me. &nbsp Posted: 09/23/2020 14:16:56
---
---
---
Lisa Cirincione
Very interesting mushroom, stuck in the tree like that. I think the colors look natural, but I like the edit in Original 2 because the mushroom in the background isn't as distracting to me. &nbsp Posted: 09/23/2020 14:16:57
---
---
---
Please log in to post a comment