LuAnn Thatcher
---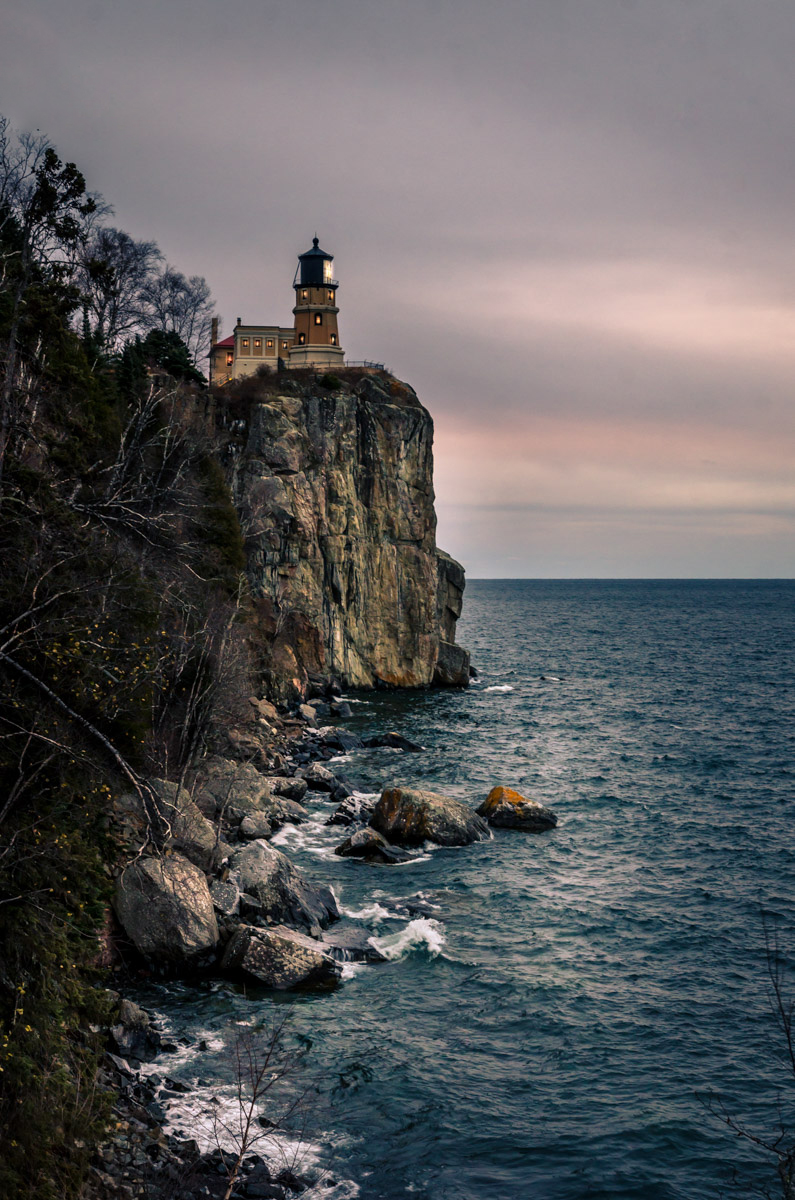 August 2020 - Split Rock Lighthouse
Original
About the Image(s)
We visit the North Shore every summer as it is one of the most photographed areas in Minnesota. Split Rock Lighthouse came into being because of that catastrophic storm and the loss of lives and multiple vessels. There was a song commemorating the event, you may have heard it, written by Gordon Lightfoot called, "The Wreck of the Edmund Fitzgerald."

I stood with a small group of photographers on the fridged shore braving 30 mph winds waiting for an hour and a half for the lighting of Split Rock Lighthouse; it's an annual commemorative event. A bell rings for every person that died on the Edmund Fitzgerald. The parking lot I believed holds 100 cars, but it was overflowing onto the highway that night. They say they usually get 1600 visitors or more to this event. That is why we had to be early to secure that perfect spot for spectacular viewing of the lighthouse!

Camera settings: Nikon D7000, 1/15 sec, f/8, ISO 200, 18-35mm f1.8 lens, 32mm focal length, spot metered.
---
3 comments posted
Randolph Shine
Well done. From original to finished photo is a statement of the power of modern photography culture in skilled hands.
You were in a great viewing location. The details of the ocean to the sharpness of the rock face to lighthouse tell a complete story. A lone sentry on duty.
Is the lighthouse on at all times or is it on only of special occasions? Can you go up inside the lighthouse. I have been up our local lighthouse in Lighthouse point several times. &nbsp Posted: 08/06/2020 15:37:02
LuAnn Thatcher
Thanks, Randy, for your comments.
I have a link to a story on my website. I wrote a brief blog post telling about the adventure to the lighthouse. It is only open one time a year to commemorate the sinking of the Edmond Fitzgerald tanker that sank on Lake Superior on November 10, 1975. Lake Superior is the largest freshwater lake in the world. They have made the interior of the lighthouse building a museum and gift shop now.
(
https://www.luannthatcherphotography.com/travel/split-rock-lighthouse/)
It was a bone-chilling night, below zero, with 30 mph winds off the shore of the great lake (named Lake Gitche Gomee by the Chippewa Indians). We had to take turns walking around as our feet were numb from the cold. It's impressive the cameras worked. There were approximately 1600 people and a ton of photographers to photograph this event. Every year people line up. We were there about 2 1/2 hours early to get a spot for our tripods.
Best regards,
LuAnn
&nbsp
Posted: 08/06/2020 16:12:33
---
Kieu-Hanh Vu
I appreciated your story about the Split Rock lìghthouse and the annual commemorative event.
Your image is beautiful! You have done an amazing job in post processing. I'd prefer to learn more on how you transformed it from the original to the final product. &nbsp Posted: 08/08/2020 06:27:39
---
Please log in to post a comment