Lisa Cirincione
---
May 2020 - Umbrella Sky
Original
About the Image(s)
Paris, France, May 2019

Art installations of colorful umbrellas have become popular in the last few years. I've been able to catch a couple of them. So many different compositions are available. I liked this one with a sculpture by Dirk de Keyzer, who also had an art installation in the same space.

I really loved the colors of the umbrellas and the strange sculpture gave it a nice contrast. This is actually an iPhone (XSMAX) photo, using the Lightroom mobile app, so it takes a raw DNG file. I edited it in LR on my iPad and synced it with LR Classic.
1/3000 sec at f/1.8, 4.25 mm focal length, ISO 100.
---
13 comments posted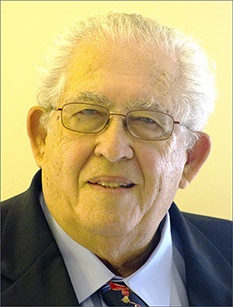 Stuart Caine

(Group 42)
Lisa Cirincione
Thank you Stuart! I will work on your recommendations... I appreciate your edit too! &nbsp Posted: 05/03/2020 14:16:14
Mary Sue Rosenthal
Stuart - I like how you sharpened and did your noise removal. What formate did you use? &nbsp Posted: 05/27/2020 11:53:08
---
Ruth Sprain
I enjoy the colorful background of the colorful, cheery umbrellas. The sculpture you've included is at an interesting angle to show the girls' faces and outstretched arms. The diagonal lines of the shop tops lead my eye to the sculpture too. I'd prefer that the sculptured faces be lightened and sharpened to show their expressions even more. &nbsp Posted: 05/08/2020 10:19:17
Lisa Cirincione
Thanks Ruth... I'll try that edit. I don't edit sections like that too much... I suppose I need to do that more. &nbsp Posted: 05/08/2020 11:01:00
---
Randolph Shine
The umbrella exhibitions are fun and beautiful. The contrast between the umbrellas and the sculpture is jarring. Fun and suffering together. The V of the buildings keep the girls in center focus. &nbsp Posted: 05/11/2020 15:12:25
---
LuAnn Thatcher
Lisa, you did a great job with your cellphone image! I have been thinking about doing more with my cellphone, but I just struggle to get a shot. You have inspired me.

I agree with the comments above about the sharpening. You did a great job capturing the image, and using the rule of thirds balances the image. I love that you used the vanishing point of the buildings to help draw the eye into the frame. The angle of view also has eliminated the distractions that were probably on the ground around the statue.

The only thing I would add is some dodging and burning to fine-tune and identify what your subject was, the umbrellas, or the statue. Right now, the lighting is even over the entire image. Creative lighting will draw out the subject.

I wish I were there, maybe someday. I bet you had a wonderful trip to Paris!!

Best regards,
LuAnn

PS: Lisa, though I am not a worldwide traveler, do you check on the legalities when photographing other people's artwork in foreign countries? A camera club I attend had a Creative Artists lawyer give a presentation on legalities in photography, and she brought up this point. Today I also read online that it is illegal to photograph the Eiffel Tower at night. The article said because of the light show it is protected under France's copyright law as an artistic work. I find these things very interesting and thought I would share. Because the statue was prominent in the frame that is what caught my eye. &nbsp Posted: 05/14/2020 11:32:54
Lisa Cirincione
Hi LuAnn, yes I am aware of the basics of the legalities of photographing art and sculpture. From what I can understand, if it is in a public space, and you are taking the photo for yourself, it is allowed. But if you take that photograph and try to sell it or make money from it, you need permission. That is the case with the Eiffel Tower, the lights are an art installation. Since it is such a popular landmark, most people don't know that law. But most people take the photos for themselves, and not for commercial sale.
At least that is my understanding, and it is basic. I'm sure there are more advanced laws, but I'm not selling for commercial gain. &nbsp Posted: 05/21/2020 19:57:16
---
Kieu-Hanh Vu
I like the low angle you captured the sculpture, especially with the first girl raising her arm as if she tries to reach the umbrella. The composition is well done with a curved line of red umbrellas and with 2 lanterns on both sides. Nice shot! &nbsp Posted: 05/21/2020 19:41:31
Lisa Cirincione
Thank you! I wish I would have moved just a bit to the left so her hand is on the umbrella handle, but the idea is there! &nbsp Posted: 05/21/2020 19:51:49
---
Mary Sue Rosenthal
I really like the perspective of this image. The colors and shape are wonderful. The sculpture really adds to image. Well done! &nbsp Posted: 05/27/2020 12:59:06
Lisa Cirincione
Thank you!
&nbsp Posted: 05/27/2020 17:28:34
---
---
Please log in to post a comment