Marion Buccella
---
October 2019 - Kilkenny Umbrellas
About the Image(s)
I recently returned from a two week trip to Ireland and this is my favourite photo of the trip. Due to a shoulder issue, I decided to leave my heavy gear at home and traveled with a Fuji XT3 mirrorless camera and one lens, a Fuji 18-135. I enjoyed the freedom and was very happy with the shots I got in the two weeks.

We were strolling around the small town of Kilkenny, rounded a corner and spotted this colourful scene. I took a few different angles from different directions, waited for people to be out of the foreground and this is the result.

Fuji XT3, 18mm, F8, ISO400, 1/600 sec.

---
This round's discussion is now closed!
8 comments posted
Kieu-Hanh Vu
The colorful umbrellas in diferent layers down the alley are beautiful. The group of people looking up while walking through this area made the image more interesting. I'd prefer to straighten the image to reduce some of the perspective distortion. &nbsp Posted: 10/07/2019 10:00:42
---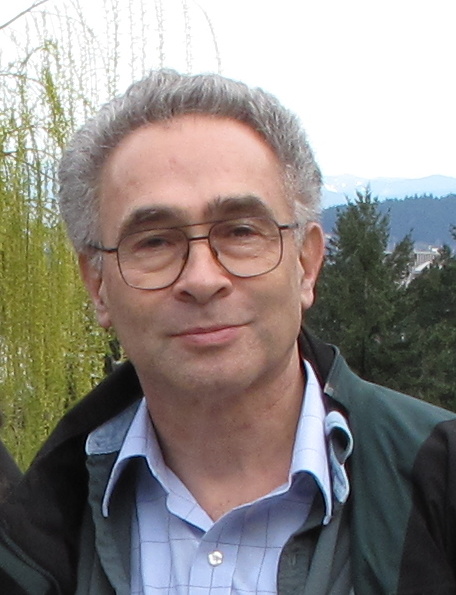 Stephen Levitas

(Group 32)
Marion, this is such a colorful and charming shot. Well done.
Your colleague's suggestion to correct "perspective distortion" can work, as shown below. I used PS Elements, "skew" control, not quite equal on each side. A little bit of content is lost, so shoot wide in the future if you anticipate perspective changes.
A word about "perspective correction." The apparent lean of buildings as you shoot upwards is not actually "distortion." It is exactly what your eye sees, and the camera is true to the eye. Just as perspective converges parallel lines on buildings or streets (as in this image--we are used to this), so it does on vertical parallel lines. This works well to emphasize the soaring aspect of very tall buildings. For less tall building, you have the option to "alter" the perspective to suggest a level view, but that is the actual distortion. Of course, commercial architectural photographers do it all the time. Use it if you prefer in a case like this, but remember you are altering the perspective, not correcting distortion. &nbsp
Posted: 10/08/2019 17:33:15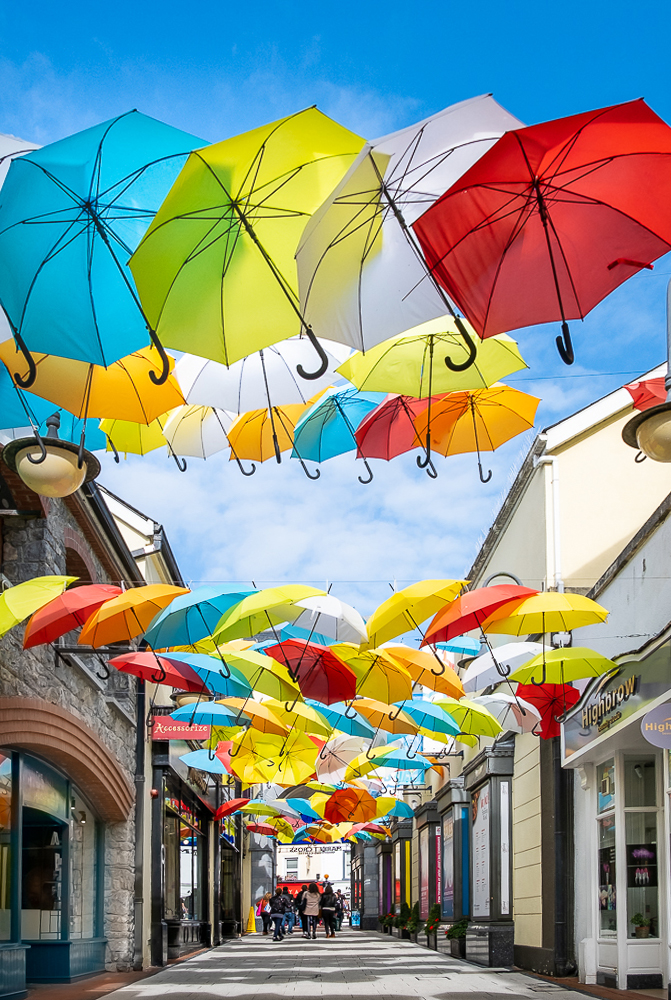 Thank you so much Stephen for stopping by and leaving this very helpful comment. I had not realized the difference between altering perspective and correcting distortion. A very interesting discussion point &nbsp Posted: 10/22/2019 19:18:35
---
Randolph Shine
Isn't fun to find and unexpected beautiful photo opportunity while on vacation. Great photo.

There was an umbrella display in Fort Lauderdale last year and I took a lot of photos. It was fun and challenging to get the perspective I wanted to show. I submitted one for the group review. &nbsp Posted: 10/10/2019 12:57:20
---
Ruth Sprain
What a delightful, colorful scene! I like the people in the distance to shown the scale of the display. Such a view during travels puts a smile on my face. &nbsp Posted: 10/27/2019 16:16:29
---
Lisa Cirincione
Great capture, great colors, I love that you can find the Umbrella Art all around the world these days. Very interesting point about perspective by Stephen... I have always straightened my buildings, not realizing that is what the eye sees. Once it is in a photo I prefer straightening them too. Interesting lesson. &nbsp Posted: 10/29/2019 11:39:49
---
Jim Kuchler
Some day I need to visit one of these displays. You've captured the color and unique subject placement very well. Great symmetry, leading lines and balance. The vanishing point carries my eye back into the image but the color draws me back upward to continue exploring all the visual variety. &nbsp Posted: 10/30/2019 21:37:12
---
Mary Sue Rosenthal
You did an amazing job with this image. I love the colors and composition. The leading line totally pulls you into the image. This image is definitely a winner! &nbsp Posted: 10/31/2019 19:22:34
---