Marion Buccella
---
August 2019 - Busy Bee
About the Image(s)
The importance of bees has been in the news a lot lately. I wanted to capture a bee full of pollen, to illustrate exactly the work they do for us. I was in a garden shooting lotus flowers when I noticed a patch of coneflowers filled with bees. Using my 85mm macro lens set at F8, I waited until the bee was in a good position for me to capture its 'face'. Processed in Lightroom only.
---
This round's discussion is now closed!
13 comments posted
Kieu-Hanh Vu
It's a beautiful shot! The bee covered with pollen has created a strong impact to your image. I'd prefer to rotate the image 25 degrees counterclockwise to hide small parts of the coneflowers on the left side. Other than that, it's an excellent image! &nbsp Posted: 08/02/2019 19:31:35
Thank you. I will try the rotation
&nbsp Posted: 08/04/2019 10:05:24
---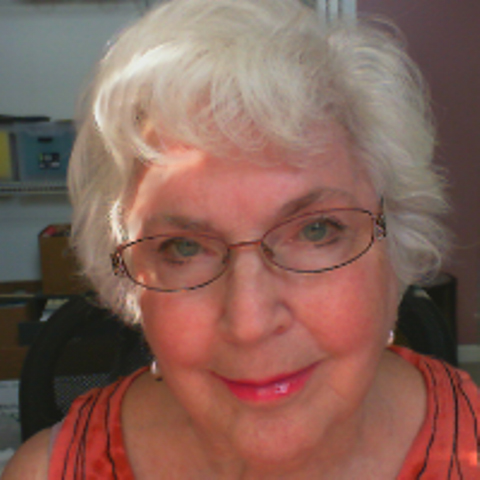 Georgianne Giese

(Groups 34 & 77 & 83)
The colors, the crispness and detail, the composition are all elements that make this a great image! It's very well done, in myh opinion.

What steps did you use in LR for post processing? &nbsp Posted: 08/03/2019 21:05:04
Thank you! I thought the easiest way to explain my processing is to do some screeen shots. I used the basic panel as shown, sharpened in the detail panel as shown and then add an oval radial filter over the bees head area and increased the exposure by +35. Not many steps involved.
&nbsp
Posted: 08/04/2019 10:09:05
---
---
Brenda Monahan

(Groups 2 & 59)
Hi - visiting from Group 2. This photo caught my eye as I was scrolling through the current images pages. This is a wonderful image. I only recently started doing macro and I've found myself fascinated by pollen...which you've captured perfectly on the bee.

&nbsp Posted: 08/05/2019 08:18:55
Hi Brenda, thanks for stopping by and leaving this lovely comment. &nbsp Posted: 08/07/2019 20:44:32
---
Ruth Sprain
I like the focus on the bee's head, wing, and all the pollen. The yellow of the pollen goes especially well with the orange color of the flower and green background. Excellent sharpness on the bee's eye. An option to rotating your image like Kieu-Hanh suggests, is to clone out the tiny spots of flower in the left bottom corner. &nbsp Posted: 08/13/2019 14:26:30
---
Randolph Shine
Great photo. You could sell it to a bee magazine. &nbsp Posted: 08/17/2019 14:11:41
---
Harry M. Stuart

(Group 2)
Stunning image - crisp and beautifully colored. The pollen on the bee really makes it. &nbsp Posted: 08/20/2019 10:40:12
---
Lisa Cirincione
Nice! great capture, great colors. I love the selective focus only in the middle on the bee's face. The orange of the flower and the yellow of the pollen work well together. Nice blurring in the background. &nbsp Posted: 08/25/2019 16:04:41
---
Jim Kuchler
Beautiful. Tack sharp within the desired depth of field, perfect detail of the pollen on the bee. The bee is positioned well so the viewer sees the face. The shallow depth of field draws attention perfectly to the bee and the stamen. Really nice. &nbsp Posted: 08/29/2019 20:31:46
---
Mary Sue Rosenthal
OMG. awesome image. I, too, love the blurring of the background and how you caught the sharpness in the eye. I think you handled all aspects of this image well. &nbsp Posted: 08/31/2019 08:52:40
---